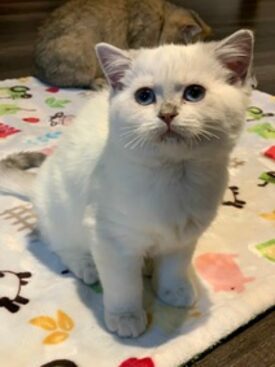 Clementine is a British Shorthair. She was one of a litter of four kittens who were surrendered to us as a result of a cruelty investigation on July 16, 2022. Momma and babies were in rough shape.
At only a few weeks old, the kittens had inflamed eyes, ears and noses, hair loss and all had the serious, contagious fungal infection known as ringworm. They needed to go directly into foster care, away from other shelter animals.
The devoted foster guardian cared for them over several weeks, monitoring them closely and shuttling them back and forth to the vet for the many treatments needed to give them clean bills of health.
Finally, by November, Clementine and her siblings were able to be welcomed into responsible, loving homes. Clementine's forever family writes us here about their girl, who has been with them since her adoption on November 11, 2022.
"We had been looking for a third cat to round out our new home and when I saw this litter I knew one of them would be ours. Clementine poked her little head out and we immediately fell in love.
She was quite nervous when we brought her home but purred at the slightest touch, so we knew she just needed time. Within days she was using her tiny squeaky voice to talk and wanted to meet the other cats in the house.
She is the absolute sweetest. Her face always looks concerned but she gets along well with her two brothers, tagging along with them wherever they go.
She sits with me in my office chair while I work and otherwise can be seen sleeping in a pile on the couch with her brothers. Her short little legs can't quite keep up but she does her best!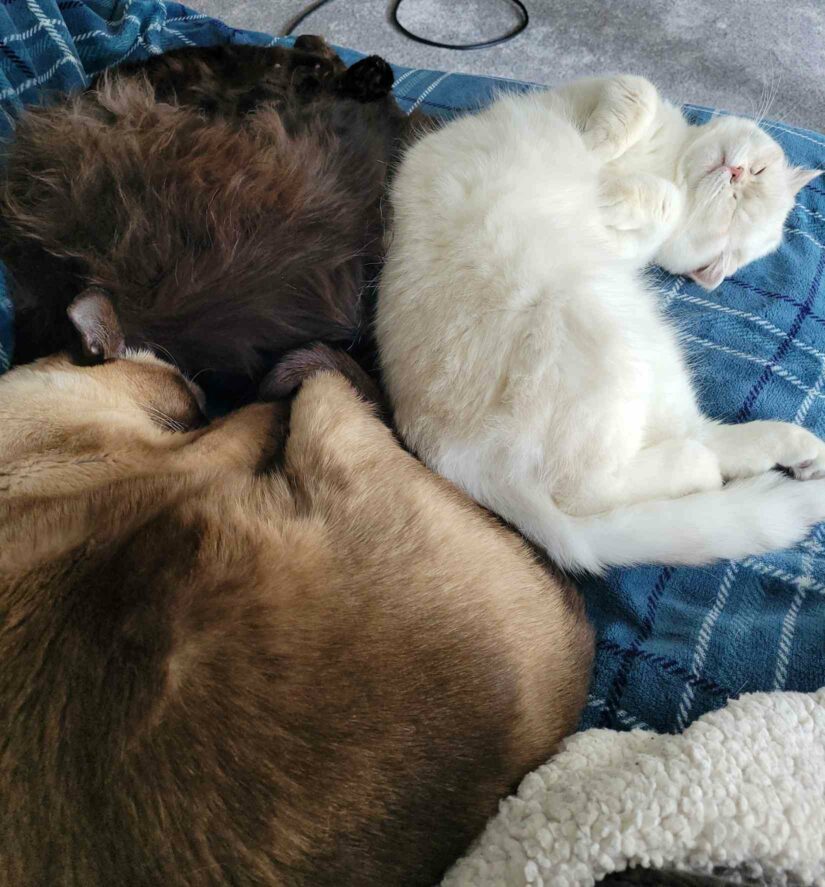 As always, (adopting a rescue cat) pays off. If they seem shy or cautious, it's just because they had a rough start. They can tell when they're in good hands and will come out of their shell!"
It really is so satisfying to see how a companion animal's personality blossoms when they know they are safe and loved. Thank you for choosing to adopt. That is one rich life you've given Clementine and her brothers. May you all live happily together for many years to come.
Have you adopted an animal from the BC SPCA and want to share your joy with others? Submit your adoption story!
Resources for cat guardians
How do I know if my cat loves me?