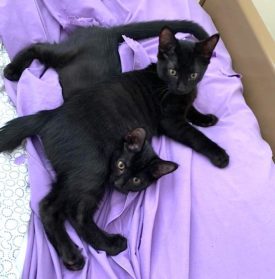 Some things in life are just better in pairs—this includes cats, of course.
Just eight weeks old in July 2019, Cinder and Salem were two beautiful black domestic short hair kittens waiting for their future guardians to come along to the BC SPCA Richmond Education & Adoption Centre.
Lisa and her boyfriend couldn't resist the pair of felines.
After initially having some difficulty telling Cinder and Salem apart, Lisa has written to us several months later to describe how they have each grown into their unique and loving personalities:
Cinder and Salem are sisters and look nearly identical. My boyfriend and I had a tough time telling them apart in the beginning!
We eventually started to notice some distinctive features and characteristics of each of them. First, we noticed that Cinder is slightly larger and thicker (body-wise) than Salem.
They were only about eight weeks old when we got them, and now they are almost a year old. They have grown so much.
Cinder is still a little bigger, and both kittens developed white patches of fur on their chest and belly, which is more prominent on Cinder.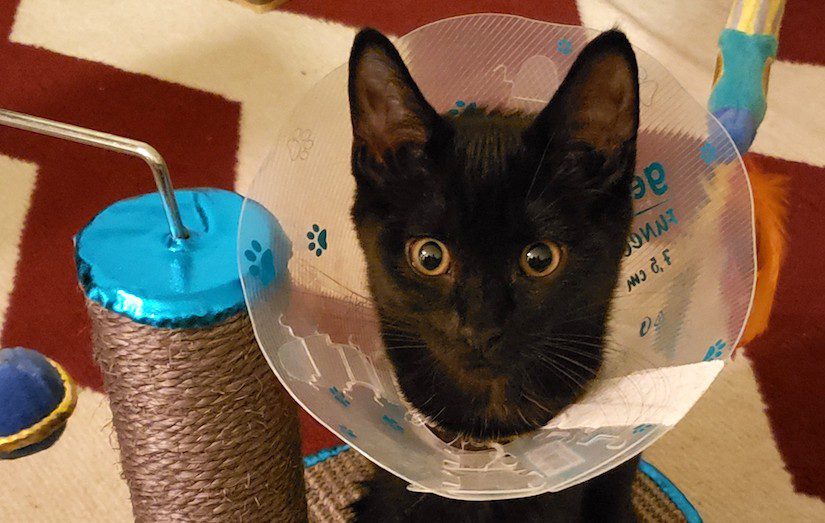 The easiest way to tell them apart now is who has the collar, which is Salem. Cinder kept removing hers. Salem also has a flatter face than Cinder.
Their personalities, though, are vastly different. Salem is far more vocal and sociable. She loves attention and will hardly pass an opportunity to sit on someone and purr like a motor. She isn't shy about showing off her belly, either.
Cinder is more indifferent to guests and tends to keep to herself, but she does enjoy nudging objects and her humans. Cinder is more active than Salem. She also likes hiding behind the shower curtain, pretending she's stealthy.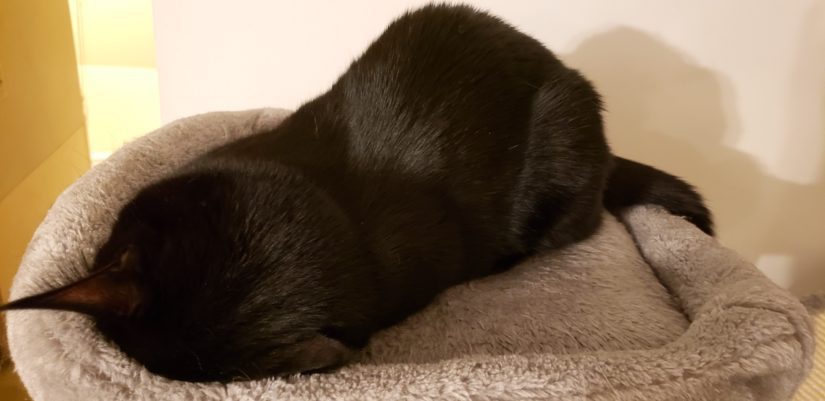 An adorable thing Cinder does is bury her head in our arms when we hold her. She'll also do it in her bed while she sleeps.
Both cats are lovely and entertaining in their own ways. They are even comfortable with us petting their bellies. I feel so blessed to have them and I firmly support animal adoptions.
Thank you to you and your boyfriend, Lisa, for not only supporting animal adoptions but also for adopting a bonded pair. We are so pleased to see Cinder and Salem flourish and grow into the best kitties they can be. Thank you for giving them the love and attention they deserve.
Have you adopted an animal from the BC SPCA and want to share your joy with others? Submit your adoption story!