With the right commitment and care we can do wonders for our pets' self esteem just like they can make us more confident in return.
Charlene and her family found this trait in Charlie, the Saint Bernard and Maremma Sheepdog mix.
Once they met him at the BC SPCA Maple Ridge Branch this summer, they knew he would be the ideal addition to their family. They learned that he was shy at first but extremely loyal to those who took the time to gain his trust.
On July 23, 2019, Charlene's family adopted Charlie and he began his new life as a protector and companion. They have written to us with an update on how Charlie has adjusted so far:
Charlie has been exactly what we wanted in a dog. He keeps the bears away from our property and he protects our 7- and 8-year-old boys and our chickens. He is our gentle giant.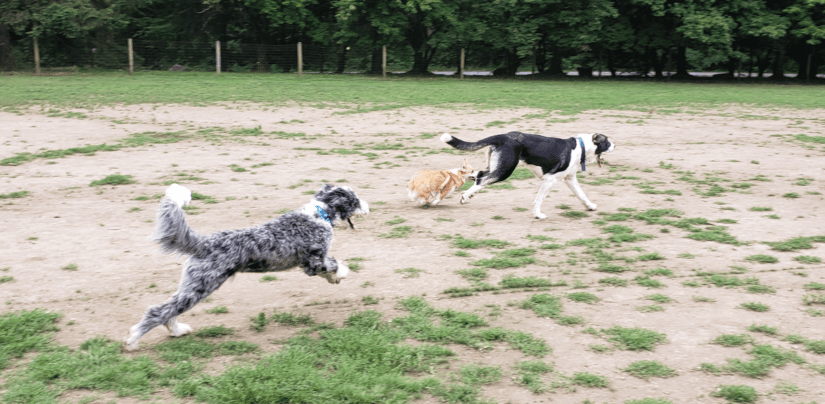 Charlie was very fearful of humans and new things, but thanks to our kids' high energy and sweet voices, Charlie fell in love with them instantly. Needless to say, they're already in love with him too.
Everyone at the BC SPCA Maple Ridge Branch was so kind and generous. Our family appreciates all you did for us. Charlie has brought a new level of joy to our family and has boosted our boys' self esteem. Thank you.
Thank you to you and your family, Charlene, for adopting Charlie. It can be challenging to adopt a dog who finds it difficult to trust humans but there is no denying the bond you already have with him. We are so proud to see him flourish into being such a devoted family member. We wish you many more years of happiness with your gigantic sweetheart of a canine.
Have you adopted an animal from the BC SPCA and want to share your joy with others? Submit your adoption story!