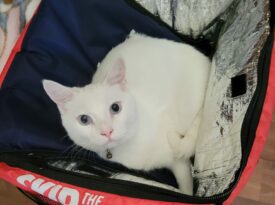 For many of us, our family just doesn't feel complete without a furry feline… or three.
When Shi-anne's human son was only four months old in July 2021, she and her partner decided they wanted him to grow up with his own kitty companion. So, Shi-anne went to search at the BC SPCA West Kootenay Community Animal Centre.
There he was—Casper. A young, sweet-natured white cat looking for his forever home. Shi-anne knew immediately that Casper would be the purrfect addition to their young family.
Then, within the next year, Shi-anne decided to adopt two more felines, including adorable Smokey, a tabby kitten from the BC SPCA Vernon Community Animal Centre in August 2022.
Now, Shi-anne has written to us to share updates on Casper and Smokey:
"Casper was our very first kitty. We got him as a friend for our son who was four months old at the time.
Casper is such a big part of our family and has been best friends with our son since day one. Casper been his shadow and the best cuddle friend.
He is a very smart kitty. He loves his treats and sitting in the sink. When we first adopted Casper, his favourite spot was anywhere our son was and on anything that belonged to our son.
We decided that our furbaby family wasn't complete. Since Casper joined our household, we adopted two more cats.
The latest of these cats is Smokey, and adopting him was the best decision we've made. He's been getting along with Casper and our other cat Peppercorn. Smokey has also been great with our son, who is now a toddler.
We love giving these kitties a second chance in life. Now we get to cuddle three furbabies!"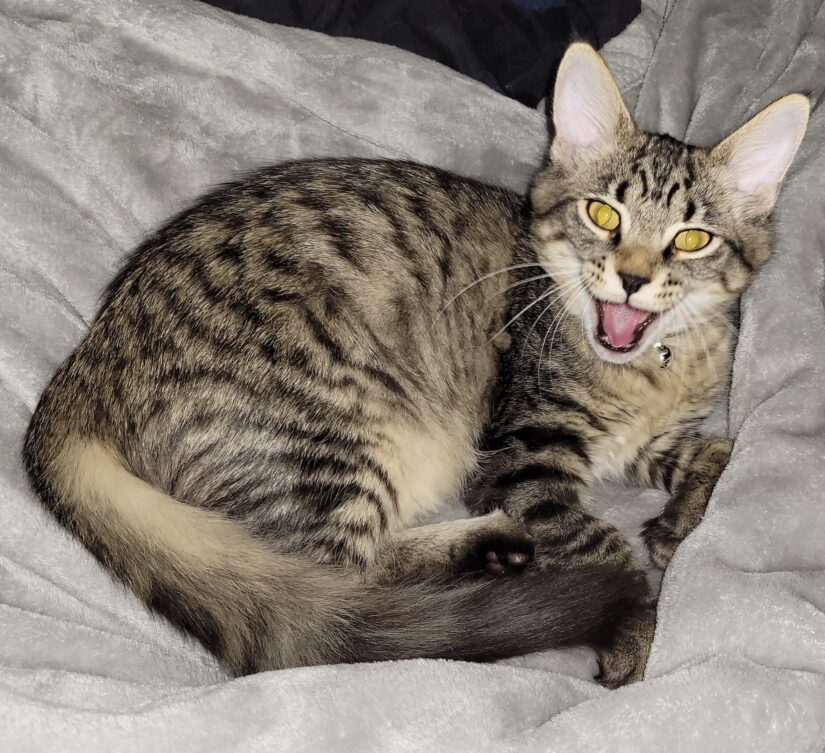 Thank you, Shi-anne, to you and your family for choosing adoption as your first option. We are thrilled that you chose to give such a loving home to all three of these wonderful cats. It brings us joy to see how much love they have for their human brother as well. We hope Casper, Peppercorn and Smokey bring you many more years of happiness, snuggles and endless love.
Have you adopted an animal from the BC SPCA and want to share your joy with others? Submit your adoption story!
Resources for cat guardians
How do I know if my cat loves me?