In early 2018, Judy knew she wanted to welcome a new dog into her life. Having recently lost her senior border collie, Judy was considering adopting an older dog, but that didn't quite happen.
In the spring, Judy met Jethro, a young American Eskimo border collie mix puppy at an adoption day held by the BC SPCA West Kootenay Community Animal Centre (formerly known as the BC SPCA Trail Regional Branch). As soon as she saw him, Judy knew she had fallen for him—hard.
Several months later, we have received Judy's story to share:
I lost my beautiful border collie Krypto in June 2017 to cancer. He wasn't quite 10 years old. I was devastated and didn't think I would get another dog, but by Christmas time that year, the house felt too quiet. I could tell that my cat also missed her buddy.
I started looking through the BC SPCA website for adoptable pets. I saw the report about the dogs seized in Williams Lake and the story tugged on my heart.
It must have been fate that brought Jethro into my life. Paula, a staff member at the Total Pet in Grand Forks, mentioned to me that the BC SPCA would be coming to their store location the next day for an adoption day event, with a few puppies from Williams Lake. Of course I went.
I sat in the enclosure set up for the puppies so I could meet them. They were just six weeks old at the time.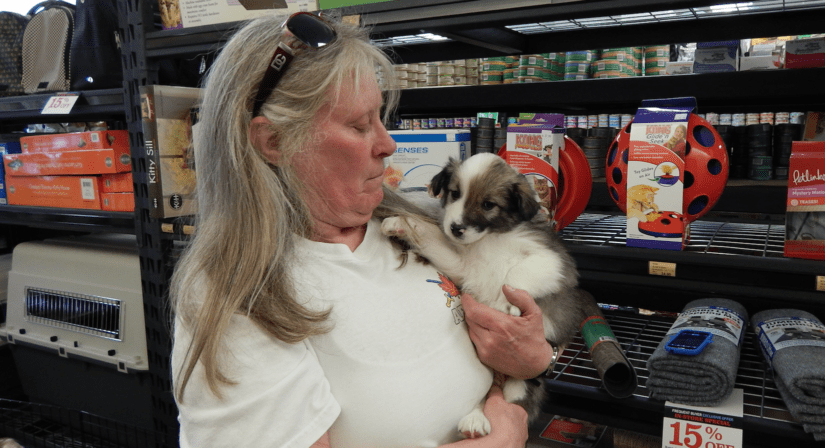 Jethro was the littlest of his brothers and he was the last to come out of the travel crate. As I sat there, he climbed up on my lap and gave me puppy kisses. Then, he piddled on me. I guess he marked his territory.
Jethro has been a bit of a challenge—he has so much energy. I wasn't used to raising a puppy, but I persisted. There were days I didn't think I could keep him, but he was always such a loving, sweet boy.
As a young pup, he was fearful of people and dogs, but I encouraged him and introduced him to other dogs slowly. I would take him to the Grand Forks dog park and let him meet other puppies through the fence until he felt confident enough to go in there.
Now, Jethro now greets everyone with a wagging tail and puppy kisses.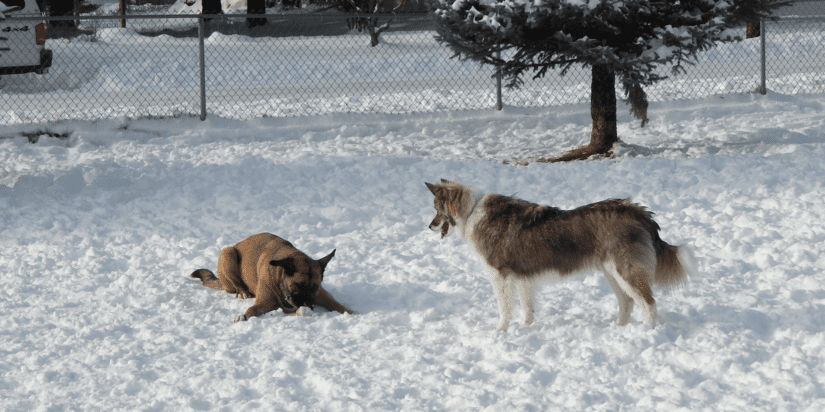 Jethro is my constant companion. We are still working on the 'down' command since he loves to jump up to give people kisses. Even though he weighs 50 pounds, he still thinks he's a lap dog. He'll often get up on my lap with a toy or his bone.
Every day he gets better and better. He is really smart and learns so quickly. He'll have his first long road trip this June when we go to the coast for my son's wedding. I'm so happy I adopted Jethro.
Thank you, Judy, for making adoption your first option. It certainly isn't an easy task to raise a puppy, but we can see that you have put your heart and soul into supporting Jethro. Thank you for your time and devotion to Jethro, and for encouraging him to be such a wonderful young dog.
Have you adopted an animal from the BC SPCA and want to share your joy with others? Submit your adoption story!