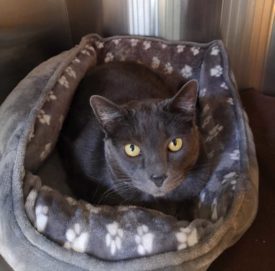 Beau was surrendered in the spring of 2019 at the BC SPCA Sunshine Coast Branch.
Shortly after, we transferred him to the BC SPCA Vancouver Branch to get more exposure to find his forever family for his golden years.
It wasn't long before Jasmine and her husband came to the shelter and met Beau. Once Jasmine's fingers met the softness of Beau's fur, he leaned in to her affection.
Jasmine knew this was a sign of trust for this shy kitty. There and then, they decided to adopt Beau and give him the home and love he deserved.
We now have a story from Jasmine about their lives with handsome Beau:
Nearly one year ago, my husband and I adopted Beau.
We were specifically looking for an older cat, and we fell in love with Beau, who had just turned 10 years old. To this day, we are not sure if we chose him or if he chose us.
At the BC SPCA Vancouver Branch, I shoved my hand into Beau's kennel. Immediately, I started petting him, and he responded by purring and placing his paws on my hand.
He hid under the bed for the first two days after coming to his new home, but he quickly adapted and is very happy and cuddly.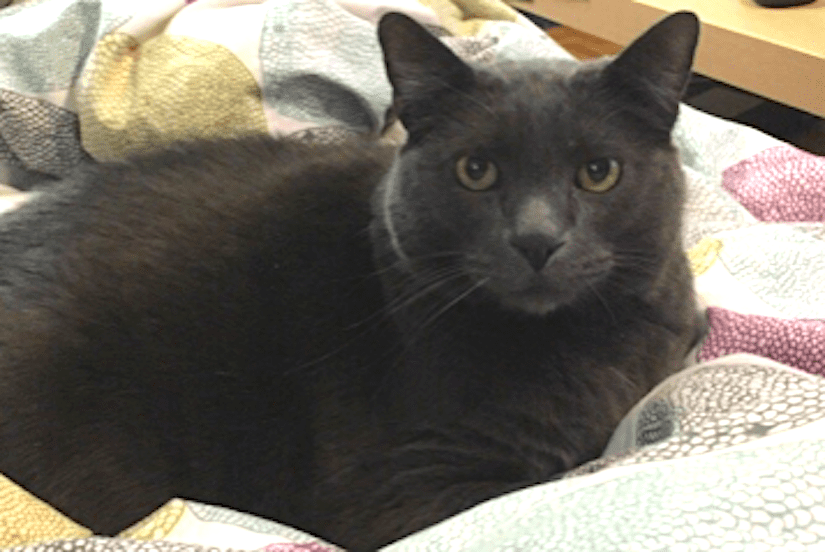 Beau enjoys laser pointers, catnip, watching birds on YouTube and blocking the TV. We couldn't have chosen a more puuuurrfect cat!
Thank you to you and your husband, Jasmine, for adopting big boy Beau. We are beyond grateful that you chose to open your hearts to a senior feline in need of a loving home for his retirement years. Beau is clearly content being the centre of your attention and we hope he blocks your TV view for many years to come.
Have you adopted an animal from the BC SPCA and want to share your joy with others? Submit your adoption story!