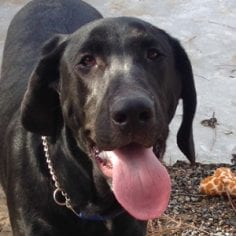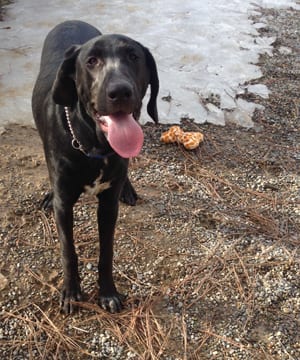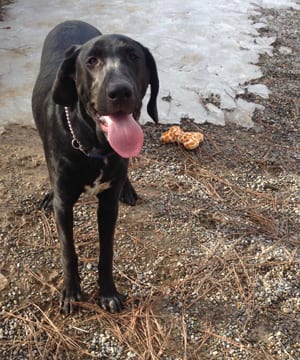 Baxter came into our care in March, 2016 when he was surrendered by his previous guardian because they could sadly no longer care for him.
Just one year old, Baxter is a bouncy boy who is eager to learn and lots of fun to train. In his previous home he had some basic training including crate training and leash walking. Baxter is very affectionate and takes every opportunity to cuddle up to his humans.
From our short time getting to know Baxter at the BC SPCA East Kootenay Branch, we knew he would be the perfect family dog if given a second chance. Once ready for adoption, Baxter didn't have to wait long before he was discovered by his new guardians and taken to his new forever home.
Baxter has been settling into his new home over the past six months. His new guardians have shared this update with us to let us know how everyone is getting on together: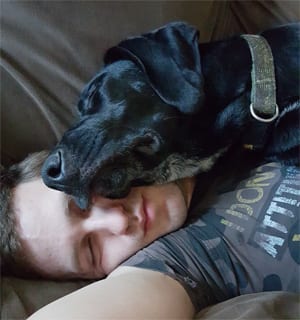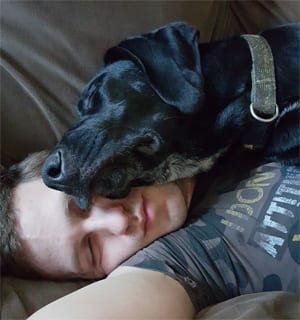 We had gone to visit Baxter a few times before deciding to adopt him. He is a gem. He was always so playful and happy to see us.
Upon bringing him home he has made himself quite comfortable and loves his walks. He's made great friends with our kids and is definitely the perfect fit for our family.
Thank you for letting us know how Baxter is progressing and for making adoption your first choice. Baxter is such a lucky dog to get another chance at life with such a loving family.