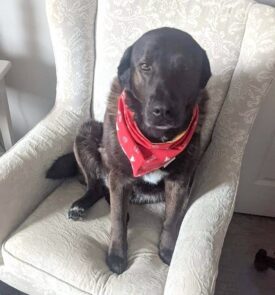 When adopting a senior pet, we may expect them to be mellow and start to slow down. Well, this certainly wasn't the case for Baloo, a sweet senior canine full of energy and so much love to give.
When Kathleen met Baloo at the BC SPCA Kamloops Community Animal Centre in May 2022, she was under no illusion. Kathleen was prepared to take Baloo on all the adventures he needed and work with him on his anxiety.
After a few months, we have received an update from Kathleen telling us how well Baloo is already doing in his new home:
"We wanted to update you on this beautiful soul and to thank you for letting us be his guardians. We have loved every minute since we adopted him.
He looks like a big bear so we named him Baloo! He is such a character. He has so much love to give and has healed our hearts.
We work with Baloo every day on leash-walking and grooming. He is doing so well with both. His anxiety is down to a minimum; he enjoys routine and knows he can count on us for a regular schedule.
We have gotten most of Baloo's winter coat off now and he is looking so handsome. He loves his diet of mashed sweet potato, fresh cooked chicken, kibble and the odd pup cup. He doesn't like carrots (unless they are cooked) or apple even though he asks for them every time we eat them.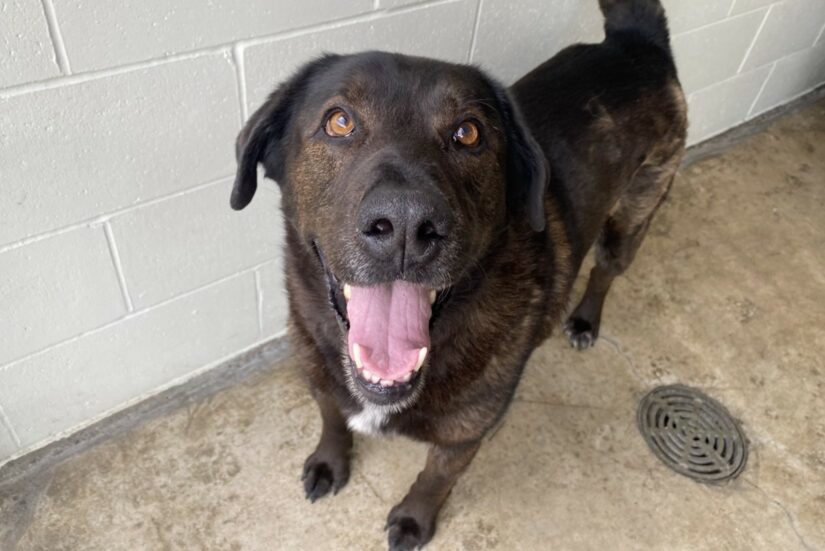 Even though Baloo is considered a senior, he is so full of life and lives to chase a ball or play with his stuffies. Just like the other seniors we have adopted from the BC SPCA, Baloo has become a cherished family member. Thank you again."
Thank you, Kathleen, to you and your family for choosing to adopt Baloo. It fills us with joy to know how happy Baloo is and how much love he gets to experience in his golden years. Thank you for adopting this sweet senior and for being so dedicated to improving his quality of life through minimizing his anxiety. We can see that he is living his life to the fullest with you.
Have you adopted an animal from the BC SPCA and want to share your joy with others? Submit your adoption story!
Resources for dog guardians
How do I welcome a new dog home?
Tips for 5 common dog training challenges