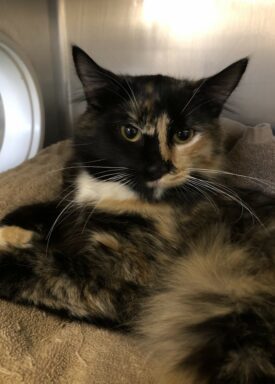 When one home doesn't work out, it's likely because our rescued animal's forever home is just around the corner.
At only six months old, Aries found herself surrendered to the BC SPCA Prince Rupert Community Animal Centre because her owner could no longer take care of her. It wasn't long before we decided to transport Aries down to Vancouver so she could have more exposure to potential adopters.
Fortunately for Aries, Sandy happened to be browsing the BC SPCA website and came across her profile. Naturally, Sandy couldn't resist Aries' undeniable beauty and the description of her sweet temperament.
The next thing she knew, Sandy walked out of the BC SPCA Vancouver Community Animal Centre with her newly adopted feline friend.
Now, four months on, Sandy has written to us with an update:
"We adopted our cat Aries in June 2021 from the BC SPCA Vancouver Community Animal Centre when she was eight months old. She had been surrendered a couple months prior in Prince Rupert and had been moved to Vancouver.
When we found Aries online, we thought she would be a great fit for us—and we were right.
She has been such a fun cat to have in our home and has brought us so much enjoyment already. Aries is a very social kitty and just loves to hang out wherever we are.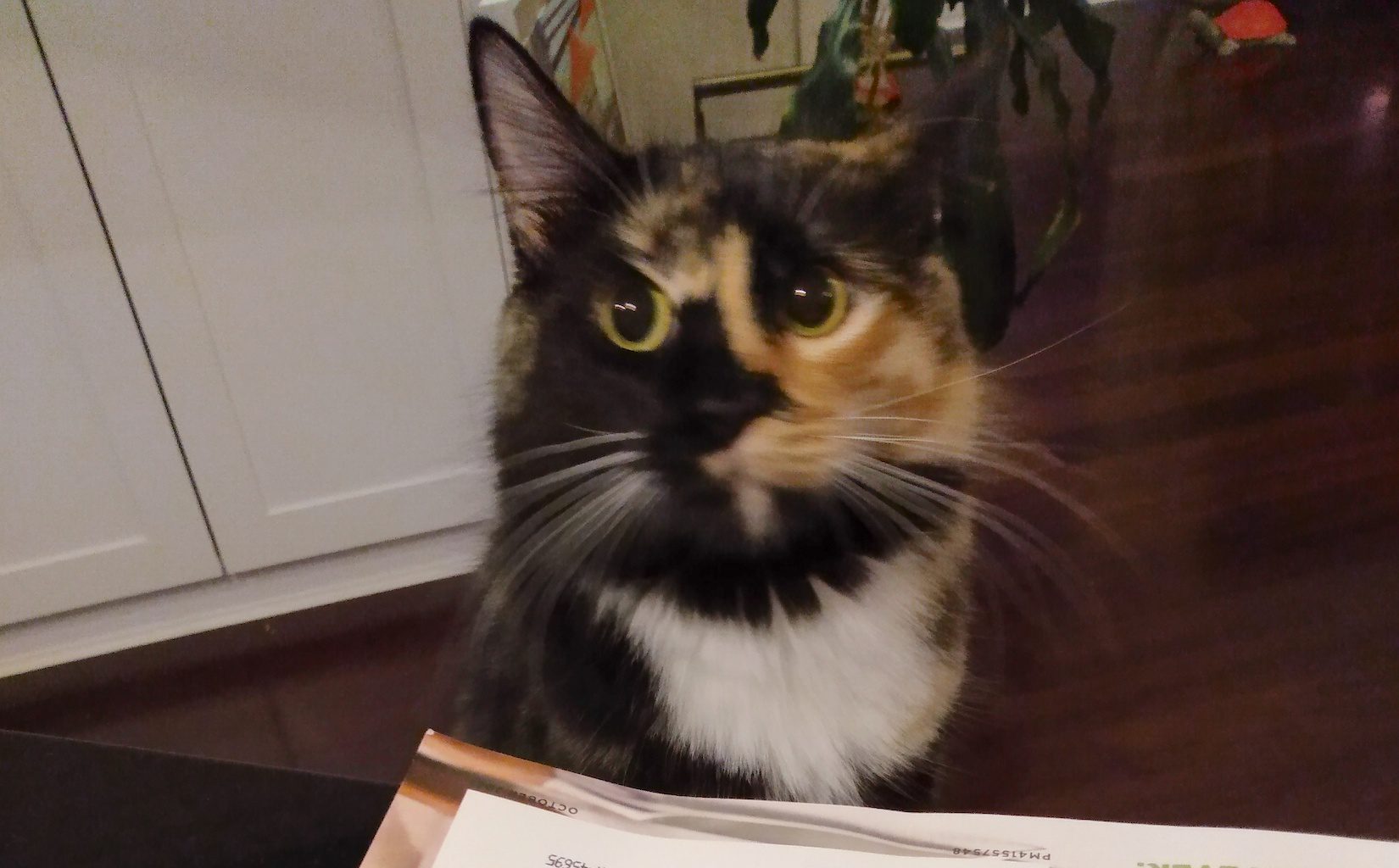 One of her favourite places to sit is on a bar stool while watching us prepare food at our kitchen island. Aries also loves finding a high spot to hang out and survey whatever happens to be going on. She can make a fun toy out of anything. Currently, the wool dryer balls are her favourite thing!
We feel fortunate to have found a cat that fit right in with our family. Everyone who meets her thinks she is just adorable. Thanks to the BC SPCA for taking care of animals in need until they find their forever homes."
Thank you to you and your family, Sandy, for adopting Aries and giving her the second chance she needed to live her best life. We are so grateful to you for following your instincts when you clicked on Aries' online profile that day. We're thrilled to hear truly how well she suits your family. We know Aries couldn't be happier now that she has her humans for life.
Have you adopted an animal from the BC SPCA and want to share your joy with others? Submit your adoption story!