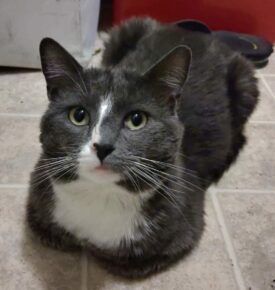 When we adopt a new animal, the uncertainty of whether they'll settle in tends to play on our minds.
When Cyrus adopted Apollo from the BC SPCA Vancouver Community Animal Centre in April 2020, he couldn't help but wonder if Apollo would ever truly feel at home.
Of course, this instinct comes from how much we care about our new creature. We want nothing more than for them to feel at home in their new environment. However, once that initial adjustment period was over for Apollo, he'd never been happier.
It has been 10 months since Apollo entered his new home, and Cyrus has written to us with their story:
When I first met Apollo at the shelter he was shy, dirty and scared. Every noise made him hide. His eyes were so sad it broke my heart. I knew I had to give him and his six extra toes a chance.
I immediately applied to adopt him and brought him home a few days later. He was recovering from his neuter and now he was also in a strange new place. Still, he nestled in the corner under my clothing storage, on top of my hoodies, where he took his first proper nap in who knows how long.
I thought Apollo would take a long time to warm up, but the very first night he was meowing at my door, wanting to explore the rest of the apartment. I let him out and he explored the kitchen but got overwhelmed and hid under the couch.
He spent a few days under there, leaving only to use the litter box, until he suddenly decided he was ready. He crawled out, meowed at us and completely changed into a new cat.
Apollo is not what I expected at all. I figured he would be a shy, calm cat but he's probably the most vocal cat I've ever met. He always has a lot to say. The range of sounds he makes is so big that we know exactly what he wants from how he sounds.
Apollo is also incredibly playful and agile. He goes nuts for anything feathery or wiggly. I was worried he would be aggressive after living on the streets, but he met the upstairs kitten and was so gentle—he never hissed or growled. If anything, he is shy and spooks easily, especially if someone new enters the house.
Now, Apollo is the most amazing companion I could ask for. His initially rough fur has turned into the softest, fluffiest coat I've ever touched. After a long day at work, nothing makes me happier than him greeting me at the door and letting me pet him.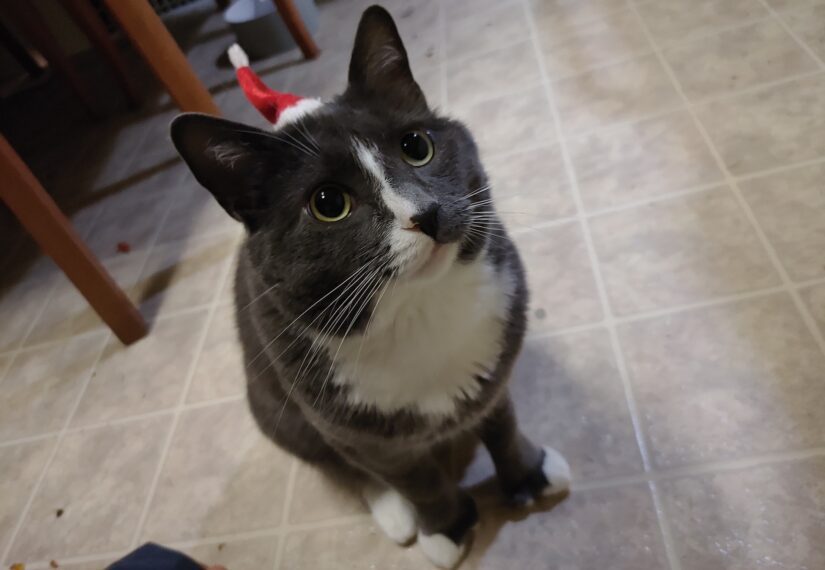 Apollo is so full of personality and charisma. I'm so happy I took the gamble with such a sad little shelter kitty because he has blossomed into the most loving, silly friend I could ask for.
He definitely helped me keep my sanity during COVID-19. He has been a constant companion to my roommates who have been stuck at home for the whole year.
At first, I wasn't sure if he was the right cat for me. I had moments of doubt, but I can safely say now that I wouldn't take any other cat over him.
Thank you, Cyrus, for choosing to adopt Apollo. Adopting animals certainly comes with its challenges, but we are thrilled to hear how Apollo is now thriving and you have him as a loving companion at your side. Thank you for giving him the opportunity to flourish and providing him with his forever home where he can live his best life.
Have you adopted an animal from the BC SPCA and want to share your joy with others? Submit your adoption story!