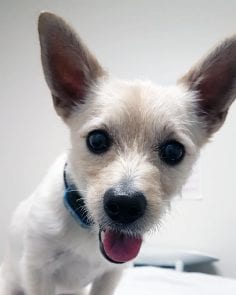 This sweet, young Terrier/Shih Tzu mix was surrendered to the BC SPCA Vancouver Branch on December 30, 2017, as his owner could no longer care for him. His friendly, energetic personality made him very popular with potential adopters.
To find the best home for Amadeus, staff interviewed four families. The right match would be able to provide him not only with a lot of exercise and play, but also guardians that understood he could be shy with strangers, and get anxious when alone.
Within a few days of arriving at the shelter, Amadeus was in his new forever home. Here's an update from his new family.
I adopted my dog on January 2, 2018 from the Vancouver shelter of the BC SPCA. He is a terrier cross and he is two years old. I saw a picture of him on the website on December 31, 2017 and submitted an application right away.
He was extremely popular as he had four submitted applications for him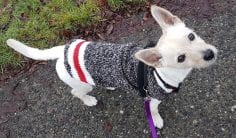 and when I got there another lady was walking him. I just sat and waited for my turn to go out for a walk.
I know the BC SPCA needs to make the best match between a new owner and dog, so I had a phone interview and later got the phone call that I was the selected new owner. I was jumping for joy and rushed back to pick him up.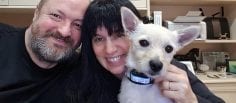 He is a very happy little terrier. Always on the go. Loves to play fetch and loves running up and down on stairs in the house.
We go for long walks. Our first walk of the day is at 6:30 am before work, and when we get back I serve his breakfast while I make my coffee.
I work from home, so we can spend lots of time together and play together. I took him to the groomer and to get some training. We had three private dog training sessions and next weekend we are staring dog obedience classes.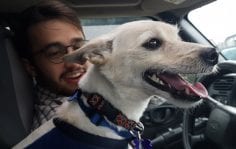 My husband adores him. My son, when he is home from university, also plays with him a lot. He and his girlfriend love to wake up when Amadeus jumps into their bed and licks their faces.
My life is so much better with a dog and I am so grateful to have him in our lives. Thank you so much BC SPCA!
We are so glad that Amadeus has found a new family that has time to meet all his needs. Thank you for making the decision to adopt. Here's wishing you many more years of happiness together.