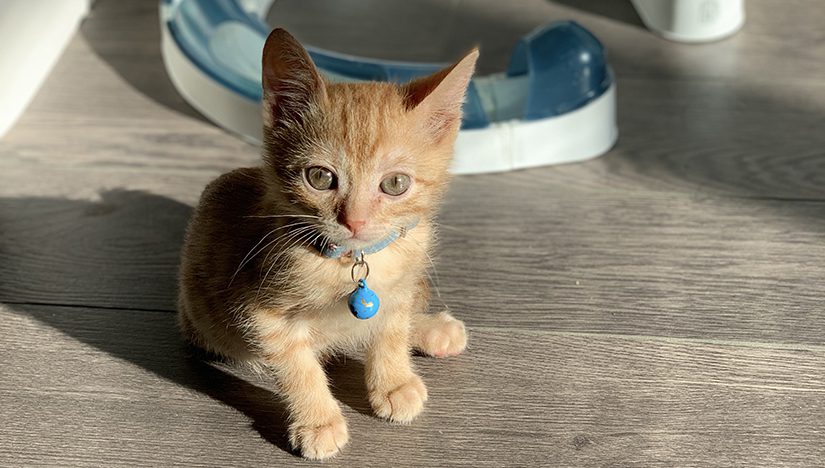 This little orphaned kitten wouldn't have stood a chance without help from the BC SPCA. A Good Samaritan found him in Vancouver's Downtown Eastside and contacted the BC SPCA's local animal protection officer for help. This two-week-old kitten had ear mites and was weak from malnourishment. The officer brought the kitten to a veterinary hospital where he received the urgent care he desperately needed.
BC SPCA staff affectionately named the ginger kitten Butterscotch or Butters for short. Sweet Butters would need round the clock care if he were to have any hope of surviving without his mother. Butters went into an SPCA volunteer foster home where he was bottle-fed every two to three hours.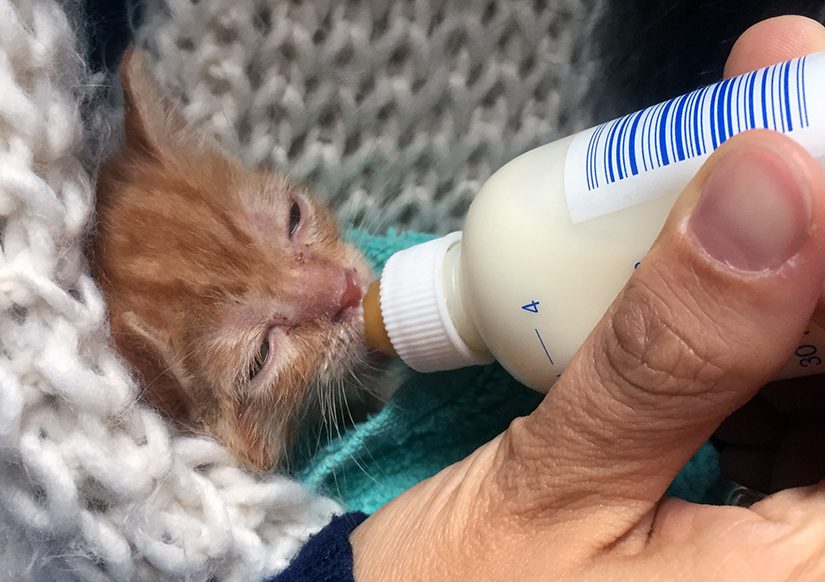 As the weeks went by, Butters blossomed into an energetic kitten, who loved to play with people and the older cat in the foster home. Butters charmed everyone he met and found his forever home long before he was ready to be adopted.
He began eating solid food, learned to use the litter box and loved taking cat naps in the folds of a warm sweater, scarf or blanket.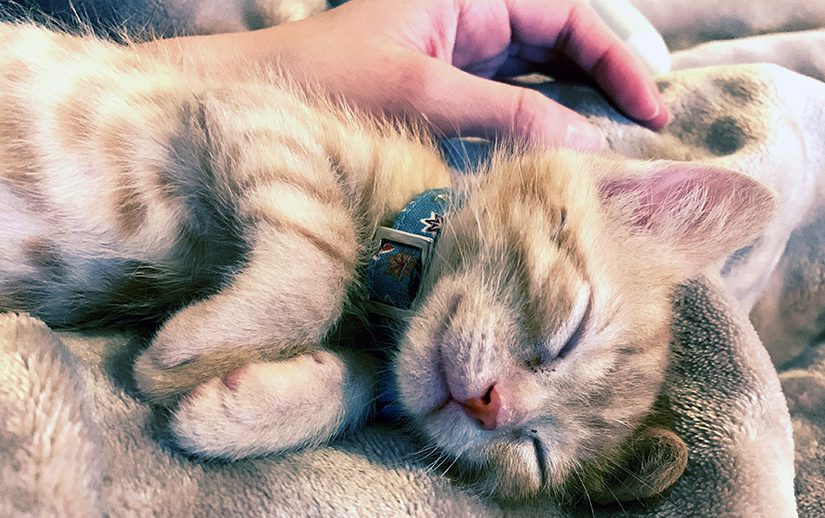 Butters was lucky to have the community of animal lovers in B.C. there to support him when he needed them the most. There are many more animals in need at the BC SPCA that need your help.
Register for the BC SPCA's Treat Week to bake or cook savoury delights as a fundraiser to help homeless and neglected animals in care. This year, participants who kick-off their fundraising with a self-donation of $25 or more will receive a special gift to feed their fundraising efforts: an e-book containing both sweet and savoury recipes from some of BC's best chefs, restaurants, and bloggers.
The book includes Rhubarb and Cherry Crisp from The Great Canadian Baking Show Judge, Bruno Feldeisen; Grilled Peppers from celebrity chef Jefferson Alvarez; Baked Vanilla Donuts from @sweetandsimplekitchen blogger Kristie Pryor; and Banana Cake with Chocolate Ganache from blogger turned bakery-owner, Fanny Lam of Oh Sweet Day!
Register for free at treatweek.ca before Friday, Jan. 31 and raise $50 to be entered in the early bird draw to win a KitchenAid stand mixer donated by Coast Appliances.