Pet care & behaviour
What is toxoplasmosis?
Toxoplasmosis is an infection caused by a tiny parasite, Toxoplasma gondii. It can infect both cats and people, but most healthy animals and people won't get sick because their immune systems will protect them.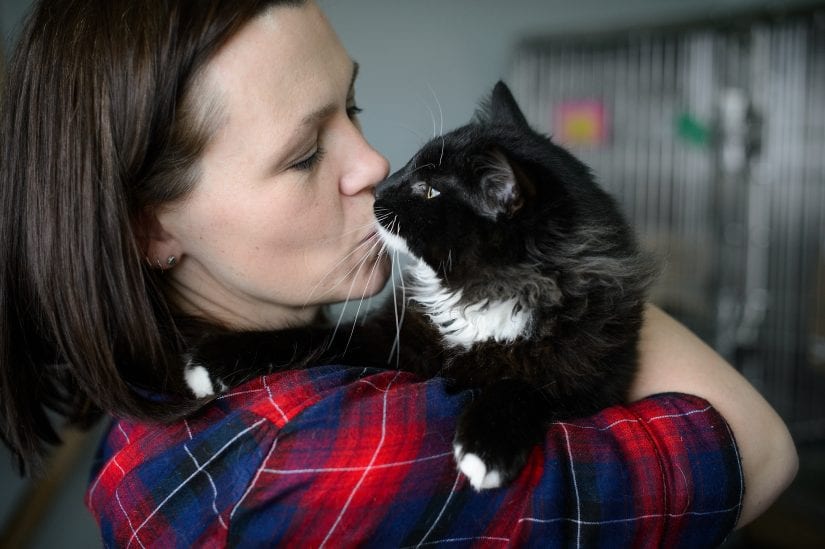 How toxoplasmosis is transmitted to humans
Most people who get toxoplasmosis get it from eating undercooked meat or unwashed produce. Because cats only shed the parasite for the first few days after becoming infected, infection from cats is rare.
Handling and/or eating raw or undercooked food
Handling and/or eating unwashed fruits and vegetables
Drinking unpasteurized milk
Eating or drinking from contaminated sources
Being exposed to cat feces from their litter box
Being exposed to gardens or sandboxes that may have cat feces in them
Toxoplasmosis and pregnancy
Pregnant women and people with compromised immune systems are more at risk for infection. If a pregnant woman becomes infected, her baby may have health problems.
Can pregnant women be around cats?
Yes, pregnant women can be around their cats, though there are some precautions to take:
Do not change your cat's litter. If you have to change the cat's litter yourself, make sure you wear gloves and thoroughly wash your hands after
Do not interact with any unknown cats
Keep your cat inside
Don't feed any raw or undercooked meat to your cat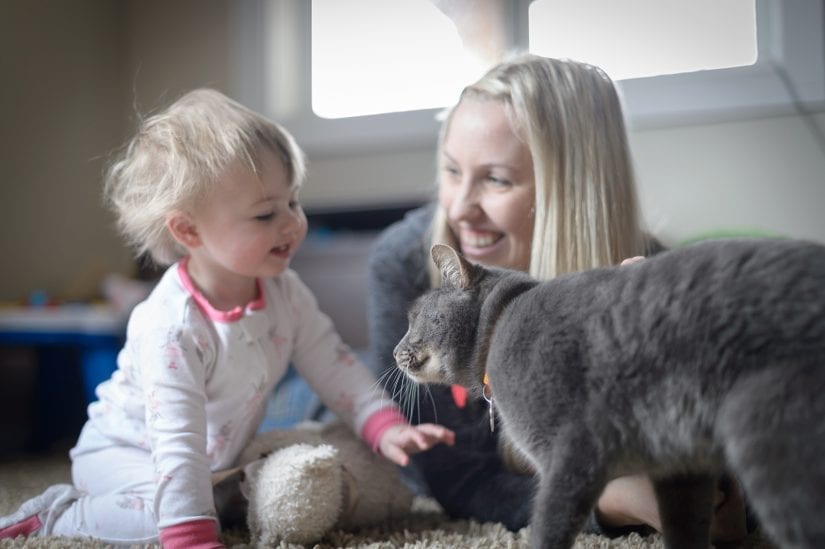 Still concerned about your pet and your baby?
If you have more questions or concerns about toxoplasmosis and your baby's health, please talk to your doctor.
If you are concerned about toxoplasmosis and your pet's health, please talk to your veterinarian.
Is this new behaviour?
Cats learn where to go to the bathroom and how to cover it as kittens. It's easy to teach cats to use a litter box because they want to be able to bury their waste. If they stop using their box it's a concern. They don't stop out of spite or disinterest; there's always a reason.
Have you taken your cat to see a vet?
If not, get him checked by a vet, especially if he's always used his litter box and now he refuses to use it. If so, and if your vet says he's healthy, ask how you can help your cat or for a referral to a professional.

Try these cat litter box tips:
1.) Location, location, location
Make sure the cat's litter box is in a quiet location. Place it in a corner where no one can surprise or scare him and somewhere that isn't busy. Keep it away from his food.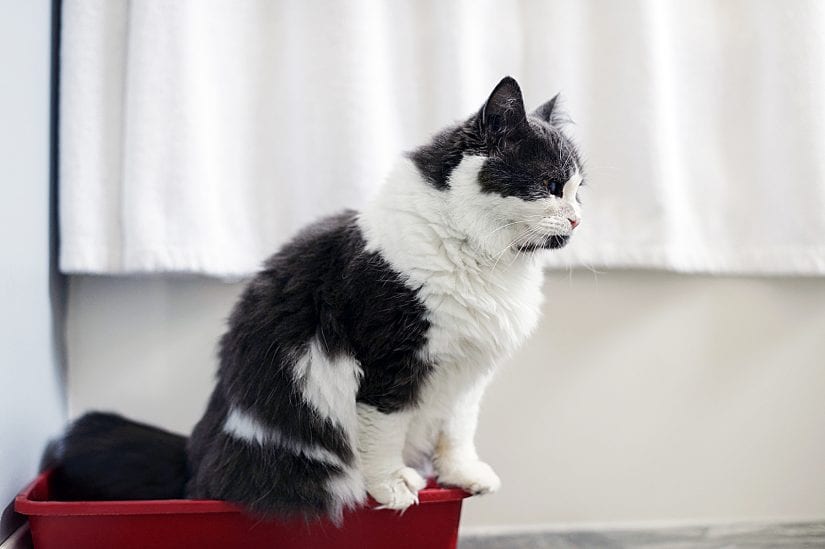 2.) Size does matter
What size is the right size litter box for your cat? Rule of thumb is litter box should be one and a half times longer than your cat. Go bigger if you're not sure!
3.) Type of box
Think of what your cat needs, not what you prefer. A covered litter box holds the smell in, but this could prevent the cat from using his box. Boxes with high sides might be too difficult for older cats to get into or out of. Self-cleaning boxes might be too scary for some cats. And some cats don't like plastic liners. A simple box at least four inches deep, the right length for your cat and without a cover is ideal.
4.) How many boxes
If you have more than one cat you should have a box for every cat, plus one extra.
5. ) Litter type
Try different types of litter to see what your cat likes. Put four litter boxes out with different types of litter and see which one he chooses most often. Try different amounts of litter in the box, as some like deep litter while others might not. Stop using the freshener you've been using and when you find a litter he likes, stick with it.
6.) Clean it
For many cats a clean litter box is important. Try scooping it twice a day and cleaning it once a week. Some cats may not use it if there's anything in it.
7.) No bad cats
Remember, you may think your cat is being bad and doing it on purpose. This isn't true! There is always a reason why your cat is missing the mark. Find out why and help him, never yell or spank your cat.
Find more on litter box issues in our fact sheet Litter box problems treating and reducing cat inappropriate elimination (PDF) and in this video on how to get your cat used to their litter box.