Buying ethical meat/dairy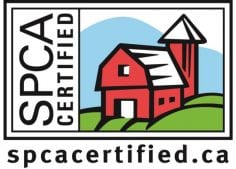 To locate SPCA Certified food products near you, check out our interactive map.
Can't find SPCA Certified foods in your area? Fill out one of our customer request cards (PDF) and give it to your local grocery store manager or take our customer request survey and help us get more products in the stores you shop in.