How your care as a Paw Partner is rescuing and saving animals
---
You helped these young cats who were displaced by wildfire
Vicky, Copper, Geri, Gigi and Tacay were only just starting to get comfortable in their new foster home when the emergency evacuation call was made. Their foster mom had to evacuate her home, and the kittens needed to be transferred to Vancouver where they could be cared for.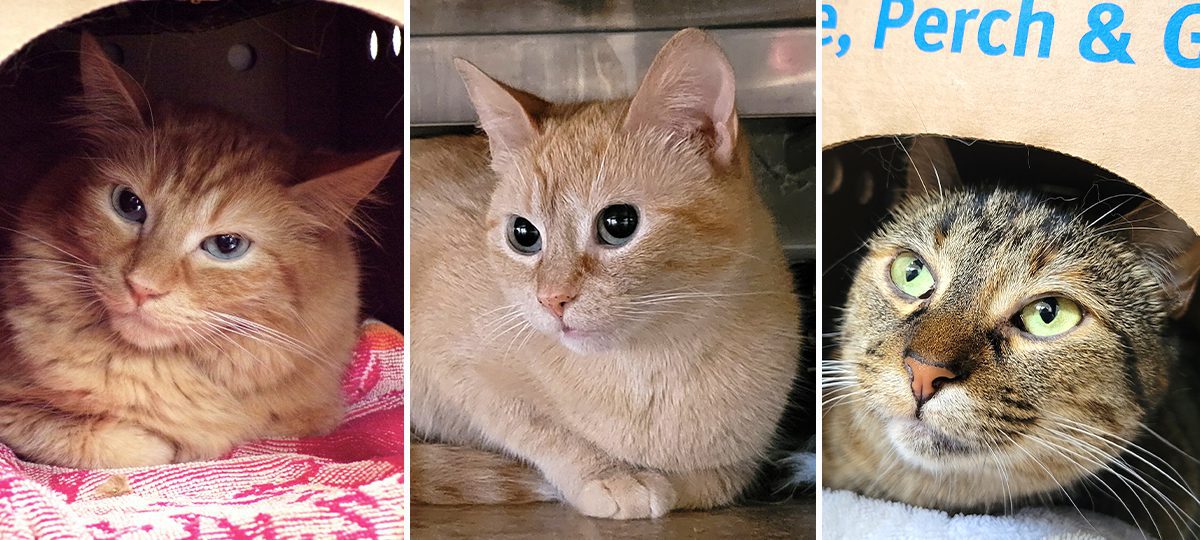 Thanks for being there for animals who are displaced by wildfires. Your kindness ensures that emergency support is there when animals need it! 
Read more about emergency response services in place to keep animals and their guardians safe.
---
You're helping baby wildlife
Spring and summer means baby season for wild animals – the busiest time of the year at BC SPCA Wild ARC. With so many new wild babies out there, a number of them end up in our care if they don't have a mom to care for them.
Sometimes it's hard to tell if a baby is orphaned or a parent is nearby. So how do you figure out if a baby animal you've found is in need of help or not? Visit spca.bc.ca/rescue-wild-animal to learn more about what might be signs of distress so you can be prepared. If you do find a wild animal in distress, we always recommend calling us for help  at 1-855-622-7722.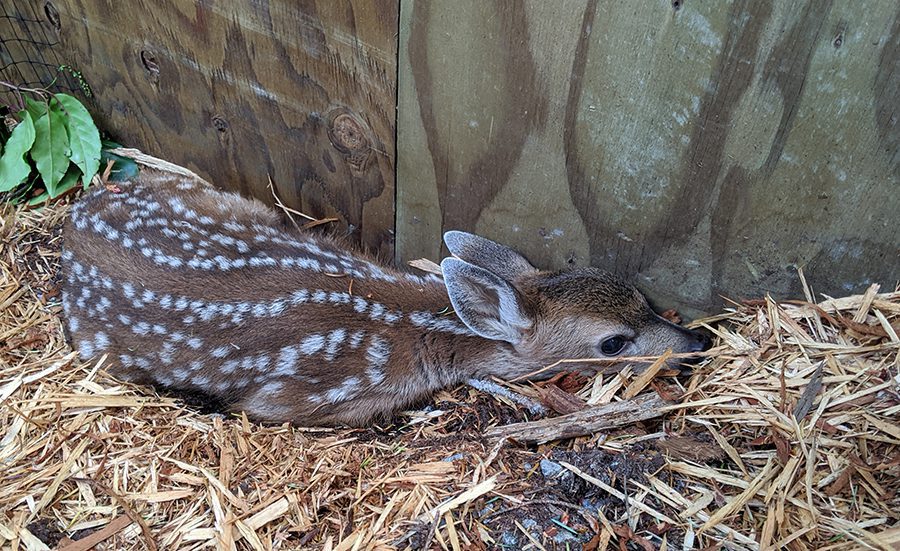 In the case of young deer fawns, they aren't strong enough to follow along with their mother all day. Instead, mom will find a spot to hide her babies for the day, while she goes out in search of food. The babies are born with great camouflage and no scent, which hides them from predators. The mother returns only once or twice a day to nurse her baby but remains apart from them for most of the day.
Sometimes, people will stumble upon these young deer, small and alone, and assume they need help – but that's not always the case! If you find a deer fawn you believe to be orphaned, please call our Animal Helpline before intervening.
Paw Partners like you give us the resources we need to handle the rush of baby animals that are brought to WildArc in the spring and summer! Thank you for helping us keep wild animals wild this baby season. 
Want to be ready for next spring? Find out how to help wild animals in your community!
---
AnimalKind tip!
From Kathleen Higgins, owner and trainer at Head and Heart Training  
Did you know that dogs have a strong sense of fairness, just like humans?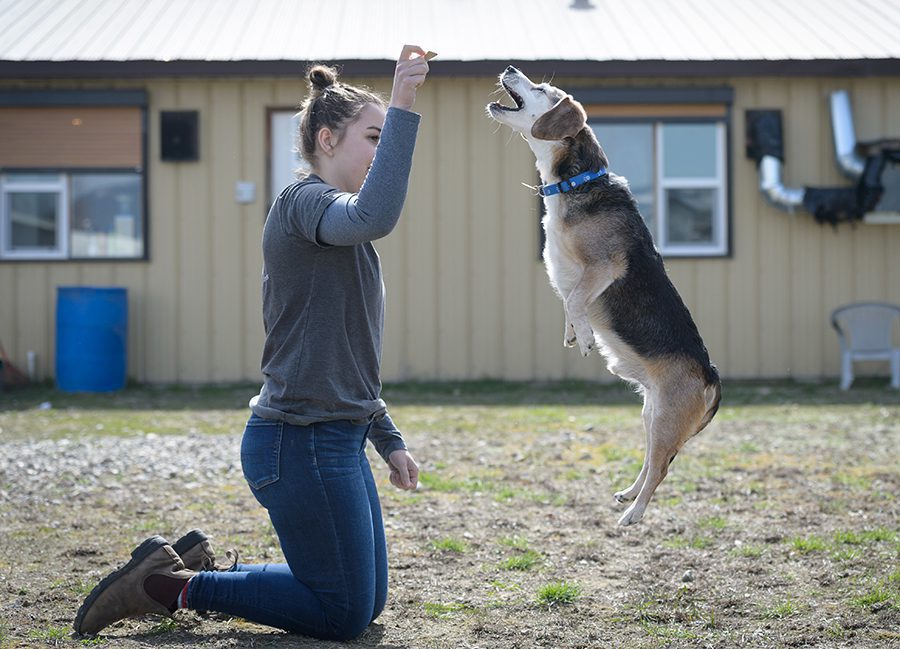 So when a situation calls for rewards, make sure each dog gets something, even if the treats vary in tastiness or if some dogs have special dietary restrictions.
We all want to be paid for our hard work – including dogs!
Find more helpful training tips from AnimalKind experts.
---
Paw Partners like you are making changes for animal welfare
You may have heard of the Five Freedoms, but have you heard of the Five Domains? The Five Freedoms (see the chart below) were first developed in the 1960s. At the time, our main focus was freedom from suffering. Now, we are looking forward to improving animal wellbeing, and what makes an animal feel good.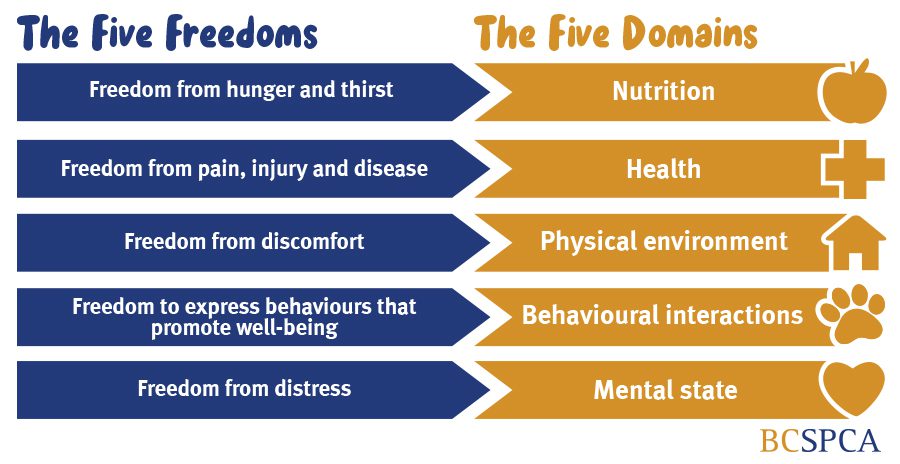 Thanks to animal lovers who support evidence-based research, there is now a shift towards a more comprehensive view: the Five Domains. See the chart below to learn more about how the Five Domains go a step beyond in improving the wellbeing of animals.
Thank you for thinking of the animals, and for supporting a loving new future for them through evidence-based practices!
Learn about more policy updates.
---
Update: You helped find a home for this Precious Cargo!
This sweet cat was found last month in a box originating from China by Canada Boarder Services Agency. Lovingly named Precious Cargo, we're so pleased to update you that she is now in a caring forever home! She's still a bit nervous about loud or sudden noises but is getting familiar with her new family. Here she is getting comfortable in her new home.
Update on Frank and Beans!
Do you remember Frank and Beans? We're always so excited to get an update on BC SPCA alumni!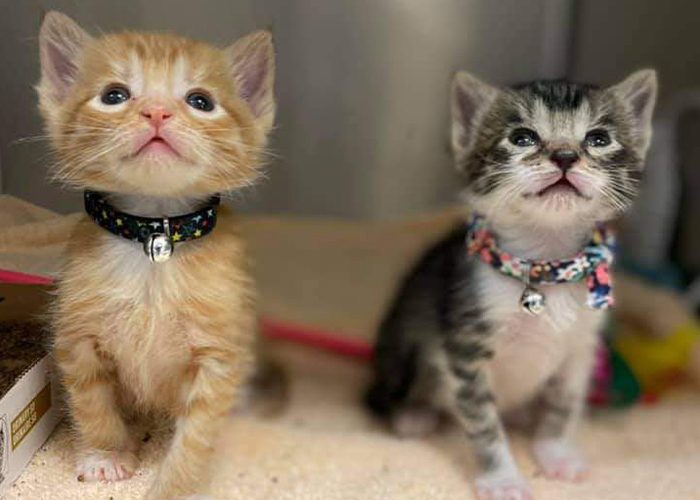 These two sweet cats were just tiny, less-than-a-week-old kittens when they were found in a boom truck, cold and covered in mud. Thankfully, a kind animal lover found them and brought them to the BC SPCA.
Today, Frank and Beans are now Elfo and Beans! And they're living a comfortable new life together in a loving home. Elfo loves to eat and enjoys cuddles. Beans is more shy with her cuddle time.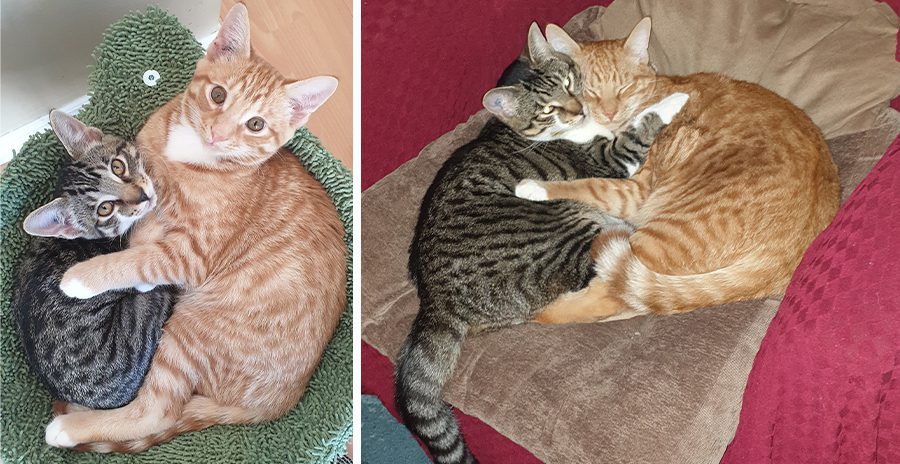 Here they are now, living a pawsome and adventuresome life together. Thank you so much for saving them! They wouldn't be where they are now without your loving support. 
Stay updated on animal stories like these.
---
Communities come together for the animals with Lock-In for Love
This year, animal lovers in local communities raised over $306,000 for the animals through their personal fundraising campaigns as part of our Lock-In for Love event! Thank you so much to these pawsome and compassionate supporters who shared their love of animals with friends, family, and the community in order to raise funds for animals in need. Your loving dedication is so inspiring! 
On June 17, these compassionate supporters visited our Community Animal Centres for the final day of the event and "locked in" with the animals for a final fundraising push.
Thank you to all the kind participants for bringing the community together by sharing your love of animals. You've helped animals in need get medical care, treatment, enrichment supplies, and more – everything they need to get ready for their forever home!
Learn more about Lock-In for Love – and sign up next year!
Thank you for being there for the animals!