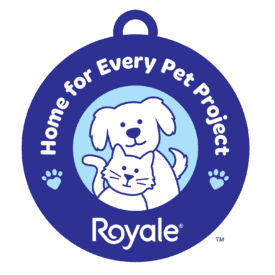 The BC SPCA has partnered with ROYALE® to bring Canadians heartwarming stories showcasing the benefits of pet companionship.
Each year, more than 100,000 cats and dogs are in need of adoption across Canada, with more than 14,000 passing through our doors alone.
ROYALE®, The Kitten Brand®, believes that our four-legged friends deserve a loving home, and are helping the BC SPCA to raise awareness about vulnerable animals and the lifesaving work shelters across the country are doing through the Home for Every Pet Project.
This project features the stories of six pets, the people who rescued them and how these pets have given their new families both joy and comfort. To learn more about this project and watch the heartwarming videos, check out: royale.ca/pets.