Hill's Pet Nutrition proudly supports the BC SPCA through its Food, Shelter &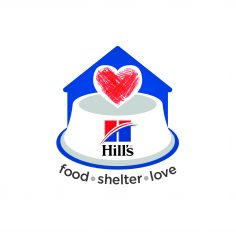 Love® program, which provides food to all BC SPCA shelters throughout the province for the animals in our care.  Hill's also generously gifts each adopter with a bag of food to ease their new furry friend's transition into its forever home.  This ensures a happy and healthy start to their new life!
Hill's Pet Nutrition is also the presenting sponsor of our July and November adoption events, helping us find forever homes for animals throughout BC.
Learn more about Hill's Pet Nutrition on their website.