Hill's Pet Nutrition proudly supports the BC SPCA through its Food, Shelter &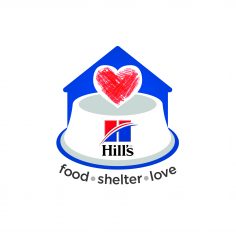 Love® program, which provides food to all BC SPCA shelters throughout the province for the animals in our care.  Hill's also generously gifts each adopter with a bag of food to ease their new furry friend's transition into its forever home.  This ensures a happy and healthy start to their new life!
Learn more about Hill's Pet Nutrition on their website.