BC SPCA has accepted cryptocurrency since 2014
Get a full tax receipt for your crypto donation. Donate to animals via CanadaHelps here:
Thank you so very much for giving from your heart to save innocent animals from cruelty and neglect.
Frank and Beans were less than a week old when they were found by a Good Samaritan in a boom truck, cold and covered in mud. The kind animal-lover went out of their way to bring them to the local BC SPCA. Staff warmed up their tiny helpless bodies using heating pads. They were rushed to the vet, where they were tirelessly bottle fed and cared for around the clock. Once stable, a vet technician fostered them.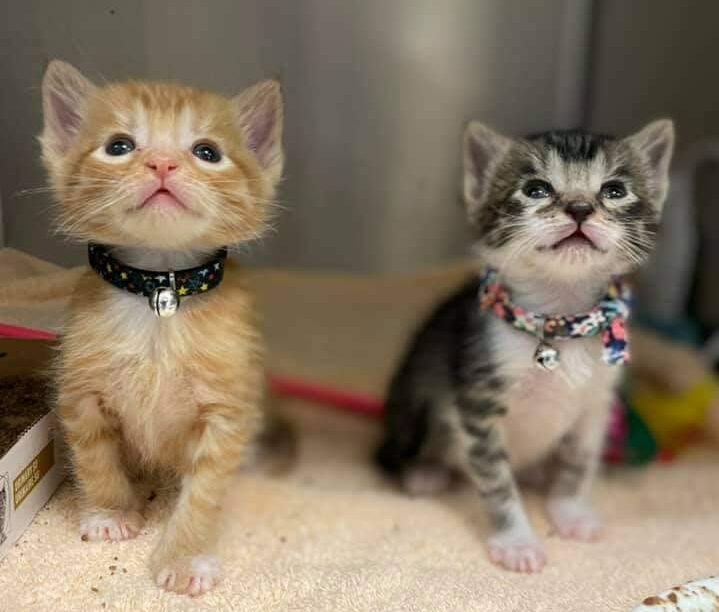 When asked about the kittens' personalities, their foster mom said: "Beans is quiet and content to do her own thing. She will sit in your lap but doesn't ask for attention unless she is hungry. Frank is a big love bug! He wants to be held, flop in your arms, wants it all. He will crawl up your pant legs for attention, so watch out!"
This bonded duo thrived with the extra care they received and have now been adopted by a loving fur-ever family!