Meet Zayn. This gorgeous prince of a boy was freely roaming the outdoors when he was brought to us as part of a cruelty complaint on May 14, 2022.
Like most felines who've survived a life in the outdoors, two-year-old Zayn had a couple of treatable but highly contagious conditions: an upper respiratory infection and a parasitic infection called Giardia. He likely also fathered several litters of kittens in his short lifetime, adding to BC's cat overpopulation problem.
And of course he was not accustomed to spending time indoors, let alone with humans. So he was going to need a special family who would patiently socialize him.
Zayn was one of the lucky ones, who found a family who were willing to take a chance on him. So on June 24, 2022, after being neutered and treated for his conditions, this young fellow left the BC SPCA Vancouver Community Animal Centre for domestic life, a break that too many stray cats never get.
His adoptive family writes us here to tell us of how he's doing so far in his new indoor home:
"I adopted Zayn late June of 2022, knowing he would be a difficult cat.
I was told he was under-socialized and fearful of humans, needing lots of patience and support. Doing research I expected him to take months, years or that maybe he would never be super comfortable around humans.
We have only had Zayn for a few weeks and he has been thriving. He still runs away from us when we approach him, but he's slowly coming to trust us.
Zayn has multiple hiding spots that he can spend hours in, but loves to play and is a real foodie. He takes treats from us and loves watching us do chores around the apartment.
It has been a delight seeing him play and not hissing every time we walk into the room. His progress is incredible and we look forward to seeing him more and more relaxed as time goes by.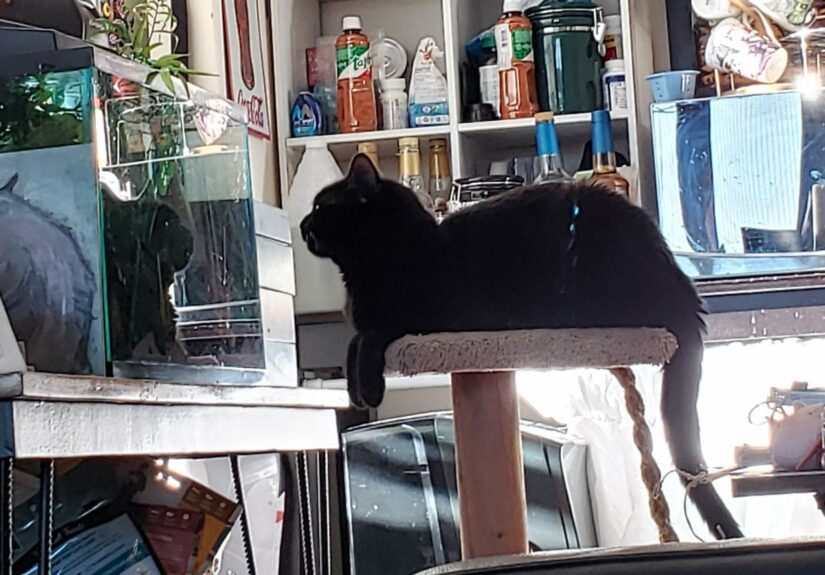 He is super respectful of our other cat and listens to directions. He is very smart. We love having Zayn with us."
Zayn probably never had a chance to do anything in his life but survive. Now, thanks to your decision to adopt him, he has all his needs met, and even a buddy to show him the way.
It will be so gratifying to watch him grow in trust and become a loving member of your family. We wish you a long and happy life with Zayn. Be sure to send us future updates.
Have you adopted an animal from the BC SPCA and want to share your joy with others? Submit your adoption story!
Resources for cat guardians
How do I know if my cat loves me?