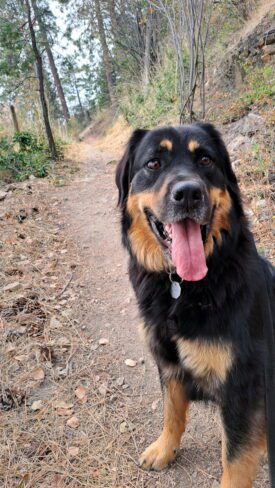 When Stella first came into our care as a stray in late 2021, we knew she had a lot of love to give to the right guardian. However, the right guardian for Stella would need to commit to exercising her and working with her through her reactivity towards other dogs.
In March 2022, Stella found her perfect companion in Ian when he came to meet her at the BC SPCA West Kootenay Community Animal Centre. Ian could see just how amazing Stella would be.
Sure enough, the two quickly became inseparable. Several months later we have received an update from Ian on his life with Stella:
"When I lost my former canine companion Gabe in October 2020, I was devastated and wondered if it would be wise to try caring for another one. I am a senior but still working part time, so I'm semi retired.
This past March marked one and a half years since Gabe's passing, and I finally felt ready to adopt another dog.
After checking the BC SPCA website many times and even after applying to adopt other dogs, I eventually saw Stella's photo reappear on the BC SPCA West Kootenay Community Animal Centre's webpage. I had noticed her profile previously, but it had been removed for a couple months.
I took this as a sign and contacted the staff about the possibility of adopting her. They warned me that Stella had severe reactivity to other dogs and would likely need professional training classes.
Since my previous dog had also been quite reactive, I wasn't too worried, but I'm glad they informed me because Stella's reactivity was indeed scary in the beginning.
Initially, I was worried I might not have the necessary skills she needed. I decided to spend our first few months working with her to build our rapport and trust. We have also been establishing routines to encourage her to become more comfortable in her home.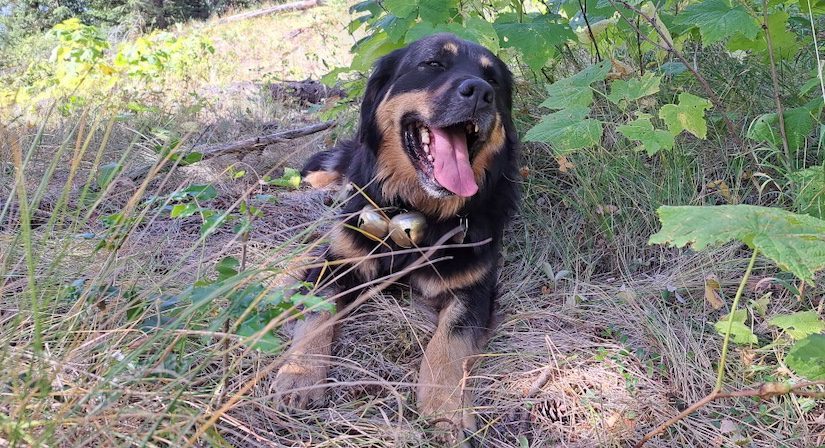 The results have been gradual and not without setbacks but, after six months, I'm confident that Stella will be fine going forward. Her reactivity is still difficult, but she has relaxed a lot after becoming accustomed to her new environment and routines. She can meet other dogs through a fence, but not on leash yet. We will enroll in a reactivity class soon.
Stella is such a powerhouse that she forced me to become more active right away for her daily walks.
The first time I took Stella into water, she panicked and thrashed about. I quickly realized she couldn't swim, so during the summer I decided to don old jeans and old sneakers so I could walk straight into the lake with her and teach her to swim. Before long, she was eager to swim out to the deep water. She does everything full blast.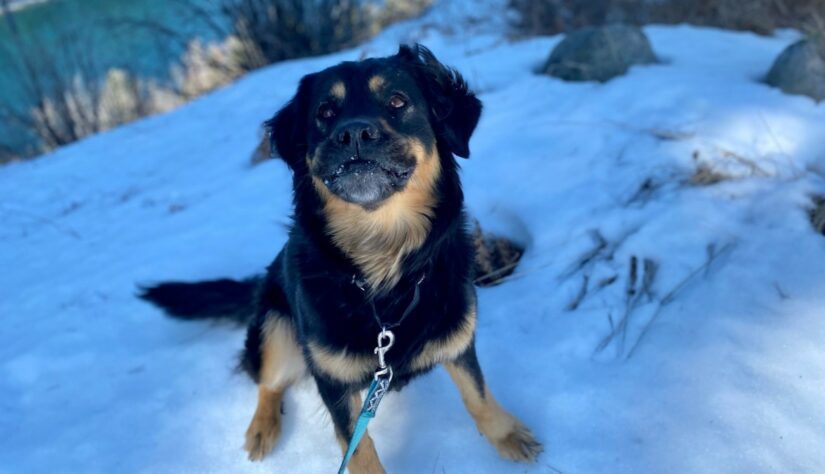 Stella always keeps me entertained and I love discovering more about her personality and talents every day. She wakes me up like clockwork at 7:00 am even on days I don't have to get up early. She can dig a one-foot-deep hole in a matter of seconds. She refuses to poop on trails—she will go into the bushes instead and go there.
Stella is very intelligent and has learned to respond to my whistle to stop pulling or sit and wait. Even though she is pushy when she wants something, she never mooches for my food. She respects my eating space.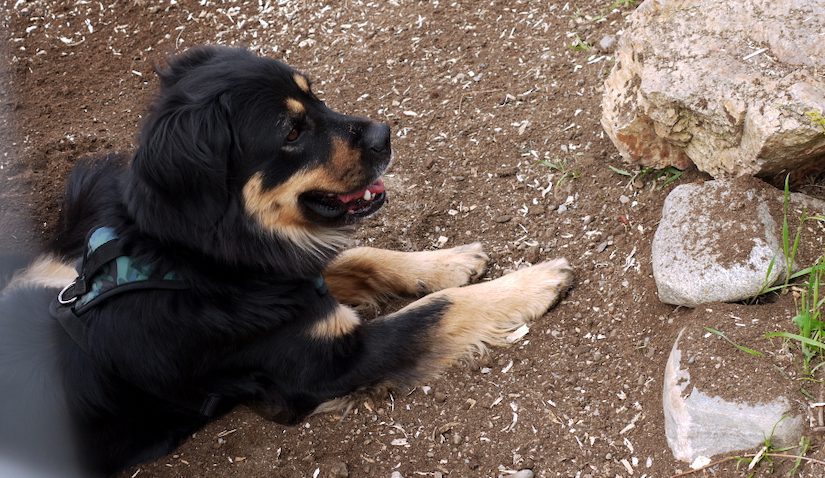 Despite her reactivity to other dogs, Stella is good with virtually all people, which means she always enjoys our human visitors. She is also calm around vehicles, bicycles and children.
Stella is my dog now. We have decided to keep each other."
Thank you, Ian, for choosing to adopt Stella. We can see just how devoted you are to helping her become the best dog she can be. It's clear that you have already formed such a strong bond with each other. Thank you for giving Stella another chance at life.
Have you adopted an animal from the BC SPCA and want to share your joy with others? Submit your adoption story!
Resources for dog guardians
How do I welcome a new dog home?
Tips for 5 common dog training challenges