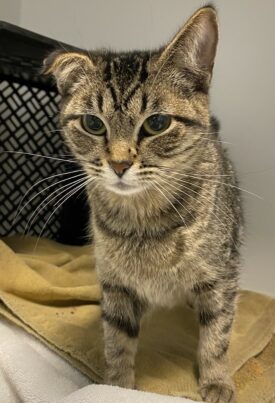 Most often when we adopt a new animal into our home, there is an adjustment period, however, once our new pet understands they are safe and loved in their new environment, they usually can't resist settling right in.
When Morgan first adopted Smurf from the BC SPCA West Kootenay Community Animal Centre in February 2021, she suspected it would take some time for her new feline to adapt to her surroundings.
Morgan was more than willing to put in all the effort she needed to make Smurf feel at home. Over time, Smurf returned her new guardian's efforts tenfold.
Now, the two are inseparable, and Morgan has shared an update with us:
"Smurf faced some challenges adjusting to her new home with us. She needed to be encouraged to trust people and our other pets.
While she initially had difficulty developing bonds with our other cats, Smurf now cuddles with them regularly and loves their company. She enjoys playing with toys and loves her treats.
She likes to look outside while on her cat tree, and one of her favorite things is to be brushed.
Smurf has brought so much laughter, happiness and many smiles into our home. I am so closely bonded with her now that she is always the first to come see me when I come home.
She talks to me by making unique noises. When she's excited, she runs around playing with the other cats.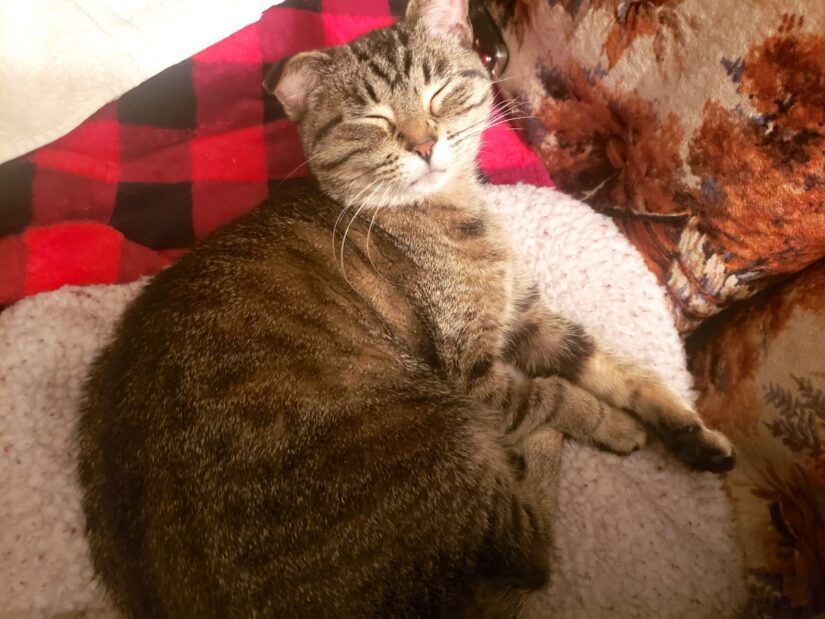 Smurf is the first to lay on my lap when I rest after a long day. She is just so happy when we're around.
I would highly recommend adopting from the BC SPCA because you can give a homeless, abused or neglected animal a second chance at life, freedom and happiness."
Thank you, Morgan, for adopting Smurf and for giving her that second chance at living her best life. We are so grateful for all the ways you made Smurf feel at home. We can see that Smurf appreciates everything you have already done for her. It fills our hearts with such joy knowing the bond you have formed with Smurf since adopting her, and we know that connection will only grow stronger over the years to come.
Have you adopted an animal from the BC SPCA and want to share your joy with others? Submit your adoption story!
Resources for cat guardians
How do I know if my cat loves me?