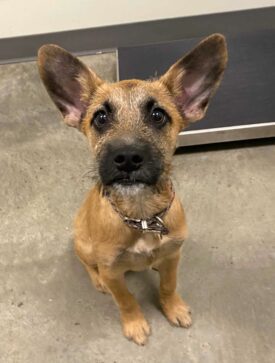 You are looking at the adorable face of a terrier-mix puppy who was brought to us as a stray on October 12, 2022.
This little fella was very healthy when he came in, so he immediately got his shots and was neutered and went into a foster home briefly to recover and get a little more socialization.
It wasn't long at all until a grieving soul saw his face and knew she needed him in her life. Pipit went to his new furever home on October 26, 2022. Read on to find out how he's settling in (spoiler alert, he seems to be over the moon!).
"I adopted Pipit from the BC SPCA Kamloops Community Animal Centre on October 26, 2022. Looking at his strange old man face and pointy ears melted my heart.
I drove from Vancouver to come and get him. Instantly when they brought him out to me I fell in love with him. He was found running on the side of the road, they told me .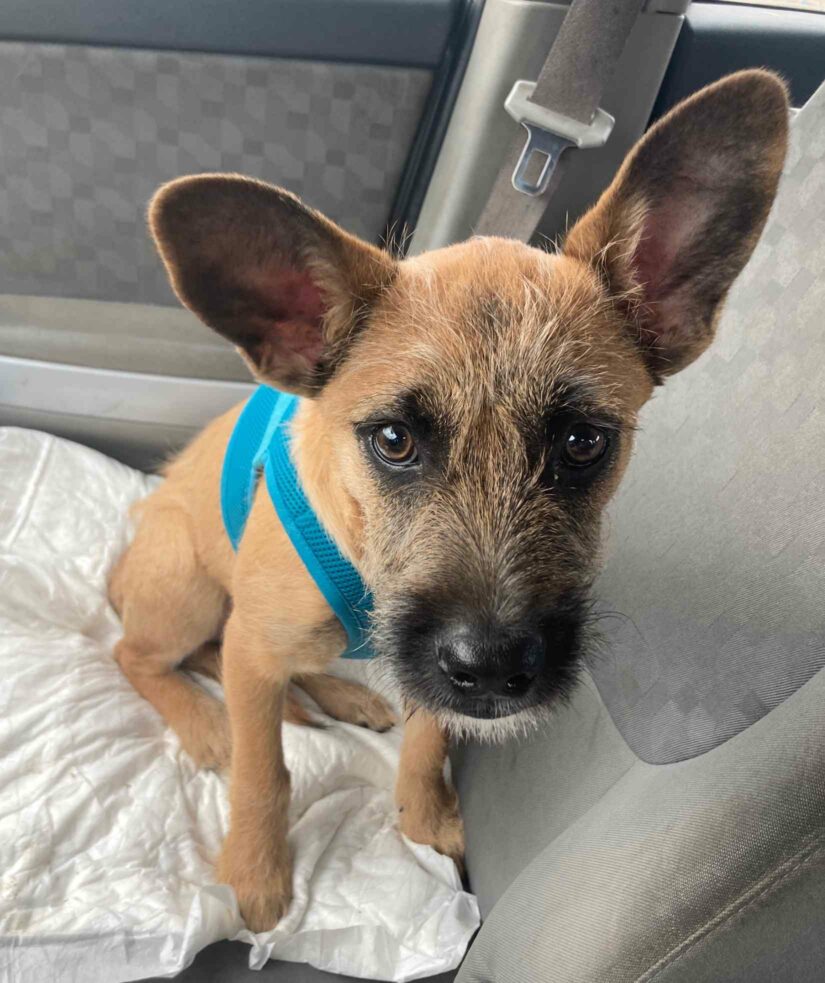 He had huge ears like I'd never seen before and a long snout. The staff didn't know what he was mixed with but probably border terrier and red heeler but they didn't really know.
I had one cat at home and he got along very well with the cat from day one. They sleep together to this day.
After losing my mother and father back to back he has kept me going and is the light of my life. He is very friendly with other dogs, cats and people, including kids.
He has done really well in his basic obedience levels 1 and 2 and soon will start agility. He also has done dog swim lessons and loves to run and chase the ball at the beach.
He is very smart and has learned commands easily and loves toys and pigs ears and bully sticks. He follows me everywhere and we are still working through some separation anxiety he gets when I leave but he is so much better with that now.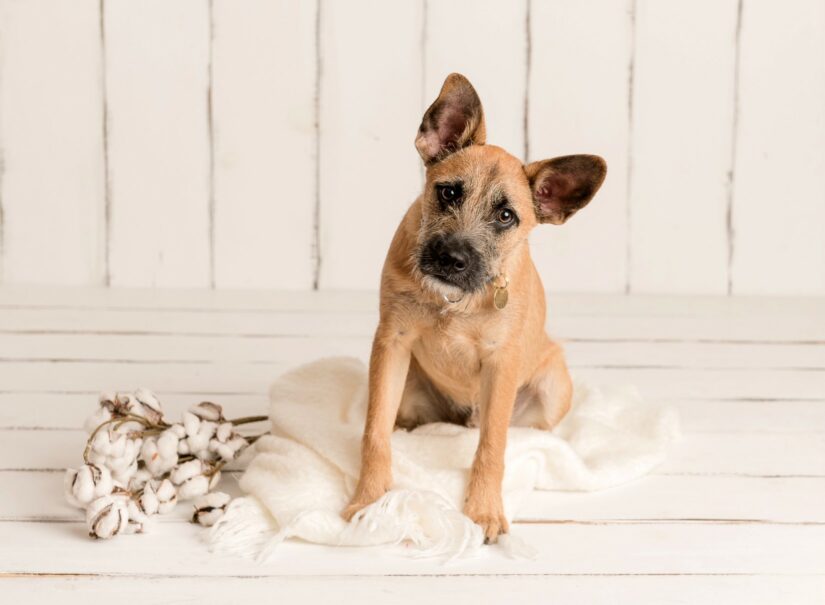 He hates staying in a kennel if I have to go out of town so I found a nice dog sitter to stay with him in the home and he is much more comfortable. He has so much energy, loves to go on hikes with me and play ball for hours.
He is a great dog who has helped me to feel more motivated and loved after suffering intense grief and loss.
I'm so grateful to the BC SPCA for what they do for animals, for caring for Pipit and bringing him into my life. I urge everyone looking for a companion to adopt instead of shop."
Thank you for choosing to adopt and for spreading the word! We hope Pipit continues to comfort and fill your heart for many, many years to come. What a cutie!
Have you adopted an animal from the BC SPCA and want to share your joy with others? Submit your adoption story!
Resources for dog guardians
How do I welcome a new dog home?
Tips for 5 common dog training challenges