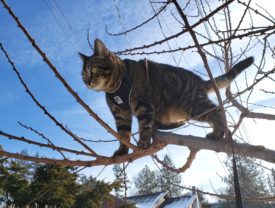 Only three months old when he was found as a stray at a park in Vernon, Oliver was ready to meet his new guardians and show them some love.
After facing the difficulty of losing their beloved 23-year-old cat Maddie, Diana and her partner wanted to open their hearts and their home once again.
As soon as they met Oliver at the BC SPCA Vernon & District Branch in June 2019, they knew their lives would not be the same.
Over the past year, Oliver has certainly brought a new energy into the lives of Diana and her partner. He loves to keep them entertained. Now, Diana has shared an update with us:
We adopted Oliver from the BC SPCA Vernon & District Branch after our beautiful 23-year-old cat Maddie passed away. We were so blessed to have her in our life for so long. We knew we still had a lot more love to give.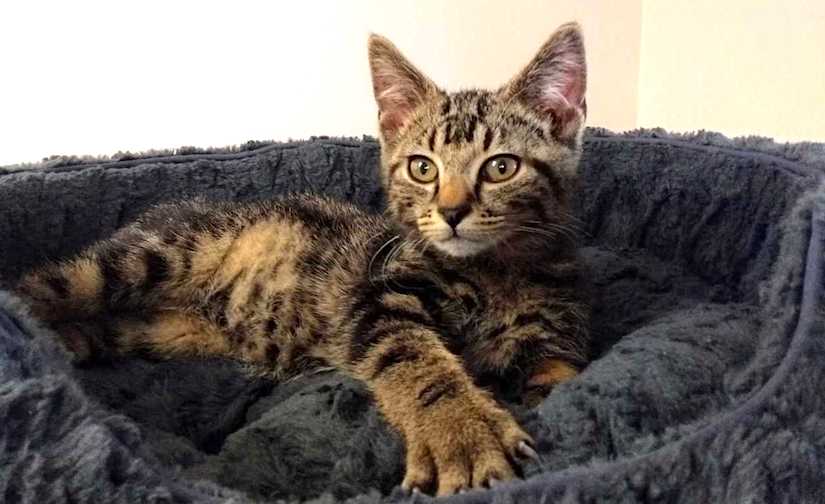 We decided to adopt a kitten, Oliver. Raising a kitten was definitely a change of pace for us. It has been a whirlwind of energy and excitement.
Oliver is now one year old. Being an indoor cat, we have trained him to be on leash. He loves to spend time outside, whether it's in his catio that we built for him, or being in the backyard or going for hikes with us. He is truly becoming an adventure kitty.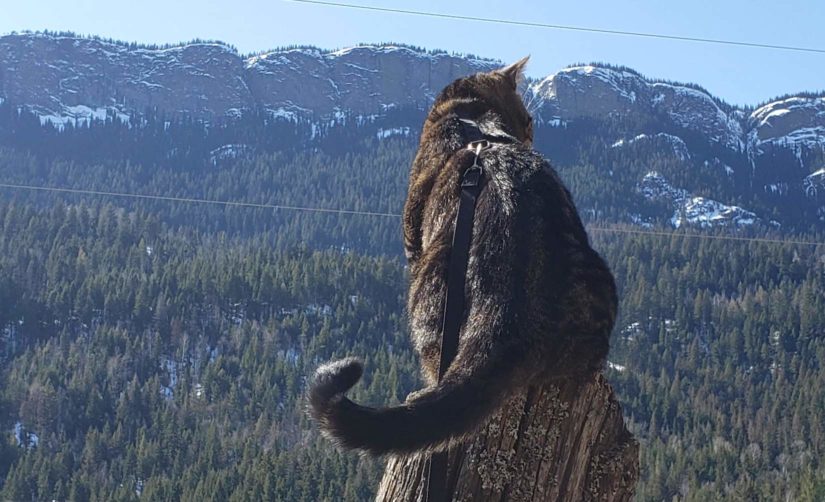 Our wonderful pet sitter has taught Oliver to fetch. He plays tag and hide and seek every day. He keeps us young!
Thank you to you and your partner, Diana, for choosing to adopt another cat to share your lives with. We are thrilled to hear about the fulfilling life you are providing for Oliver. We wish you many more years of games and adventure together.
Have you adopted an animal from the BC SPCA and want to share your joy with others? Submit your adoption story!