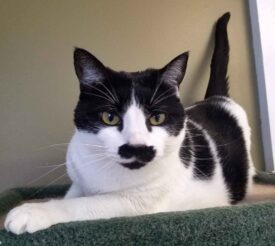 Who is this bright, expressive feline with the flagpole of a tail? Meet five-year-old Mona.
Mona has always lived her life in the Okanagan, but not always with the same guardian. She showed up at the BC SPCA Vernon & District Branch twice over her short life.
Mona was surrendered at the age of three due to allergies in the family. She was quickly adopted but returned a few months later for "destructive behaviour."
Through it all, this girl maintained her friendly, charming demeanour.
Within three days of being returned to us in March of 2020, Mona caught the eye of her right match. On March 14, 2020, she finally went to her forever home. Here is an update from her family:
Mona, or Momo as she is more commonly known in our home, is an absolute joy.
She loves to chat and barrel after the red dot and she adores belly rubs that last forever. The moment she came home, she seemed to know she was finally where she belonged.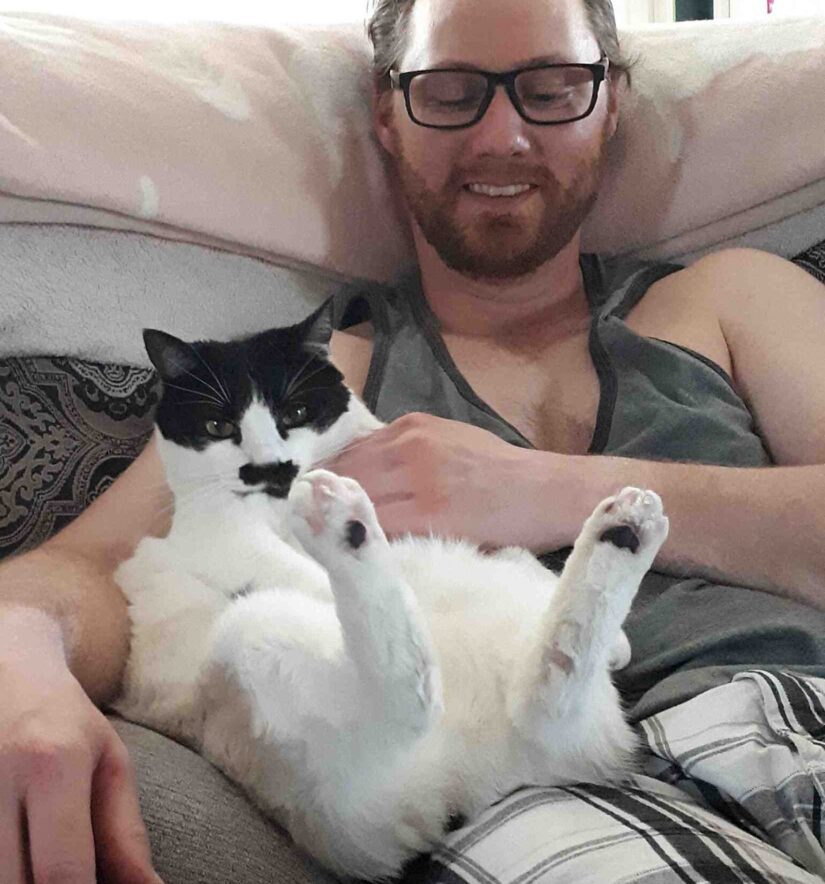 We agree. Judging from the photos, Mona surely does look to have made herself quite comfortable with you.
Thank you for choosing to adopt. May you and your girl share many more years of joy.
Have you adopted an animal from the BC SPCA and want to share your joy with others? Submit your adoption story!