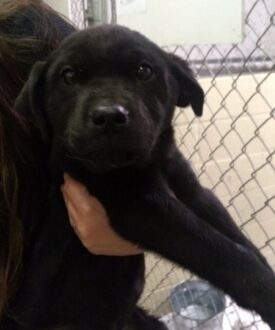 On December 14, 2022, an Animal Protection Officer rescued three Cane Corso/Pit Bull Terrier puppies from an unsafe home. Jersey was one of those puppies.
The pups were ten weeks old and had severe intestinal parasites and ear infections and had ingested garbage. After their initial examination at the BC SPCA East Kootenay Community Animal Centre, they went directly into a foster home while their health problems were treated and they awaited spaying and neutering.
Sadly, one of the puppies could not be saved. But the other two, including Jersey, found loving forever homes.
On January 25, 2023, Jersey became a treasured family member. Here is the story of Jersey from her new family:
"After the huge loss of my best friend, our beloved Cynder, just four days before her birthday and Christmas, we were absolutely devastated.
I took it upon myself to search the BC SPCA adoption page at four in the morning and up popped the most beautiful face. With my family and myself grieving–we cannot live without our fur babies–I went and applied for adoption.
Staff reviewed my application and called us and we went to meet Jersey on December 23, 2022. She was there with her foster family.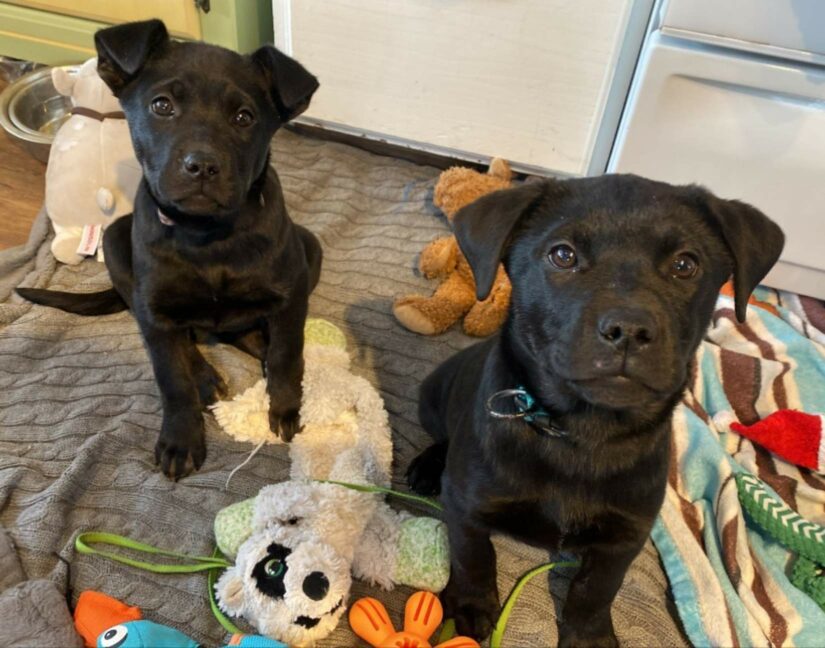 Jersey was at the back with the girls playing, but when we came in, she stopped what she was doing and greeted me with kisses and immediate snuggles. And the exact same with the rest of my family. 
Jersey has fit right in, took to puppy training, loves to play, recognizes our neighbours. She's adorable with a sassy attitude. She loves all her toys and food!
She is discovering new things daily and is learning fast. She can sit, stay, give a high five, low five and a kiss. She loves her tummy rubs and outdoors.
She is the sweetest. We love her so much!"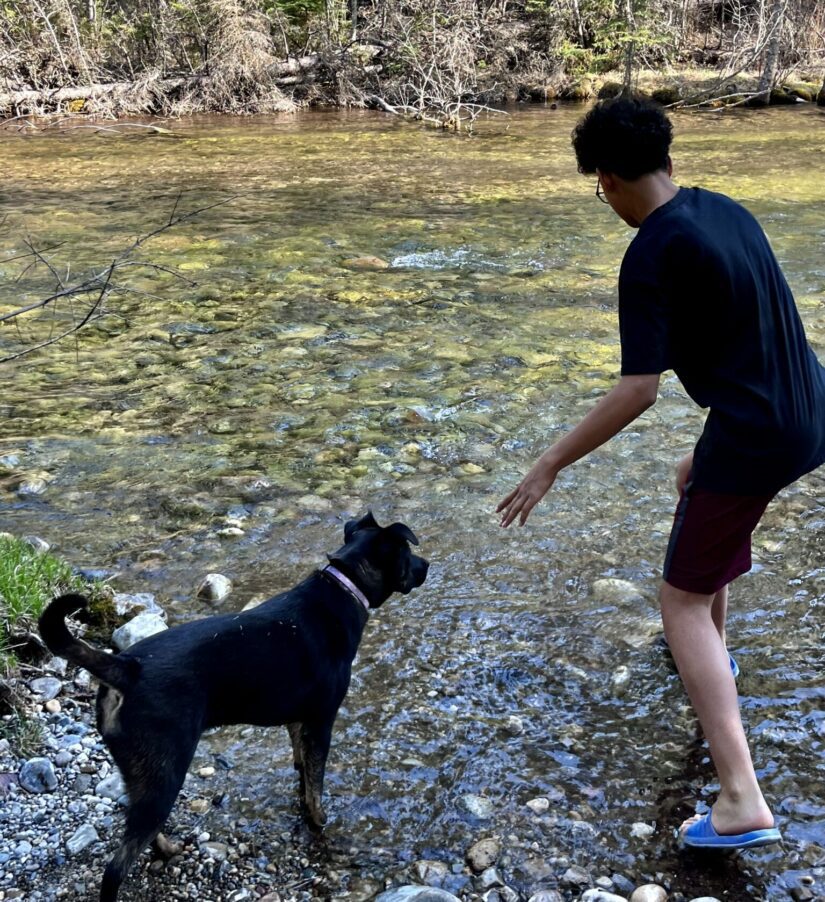 We can never replace a fur baby who has held such a large place in our heart. But we can take the love we have to share and gift another needy friend with a wonderful life.
Every companion animal deserves to be loved like you clearly love yours. It makes our work worthwhile to change the life of pups like Jersey so much for the better.
Thank you for choosing to adopt. Here's to many happy, healthy years with your girl.
Have you adopted an animal from the BC SPCA and want to share your joy with others? Submit your adoption story!
Resources for dog guardians
How do I welcome a new dog home?
Tips for 5 common dog training challenges