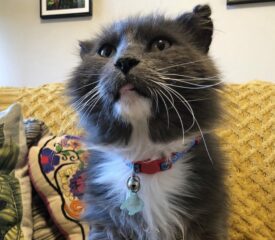 When we meet and bond with our new pets, it's usually at a time we need them most—even if we haven't realized it yet.
This was certainly true for Stephanie when she adopted Coltrane from the BC SPCA Powell River Community Animal Centre in June 2023. She was already mourning her old cat Kwame, but could never anticipate the loss she was about to endure in the near future.
Fortunately, Coltrane has been with her every step of the way, and continues to give Stephanie his unwavering love.
It has been a couple months since Stephanie adopted Coltrane. She has now shared their story:
"I adopted Coltrane after losing my cat Kwame, another BC SPCA senior kitty I was so in love with. When Kwame died, I was devastated, but knew I wanted to honour my guy by adopting another senior cat.
Somewhere in my grief, I found myself on the BC SPCA website and I fell in love with Coltrane. I loved his quirks, like the cauliflower ears and missing teeth. I applied for him and traveled all the way to Powell River to adopt him.
The second I pet Coltrane when I first met him, I felt an overwhelming sense that this cat was supposed to be in my life… and he was.
At that point, I had no idea what the next months would hold for me.
I had a house full of senior pets. After Kwame died, so did Mowgli my orange cat, Marlee my yellow lab, Malcolm my black lab and Luba my tortoiseshell cat. It has been earth shattering to lose five pets in two months. The last four were within two weeks.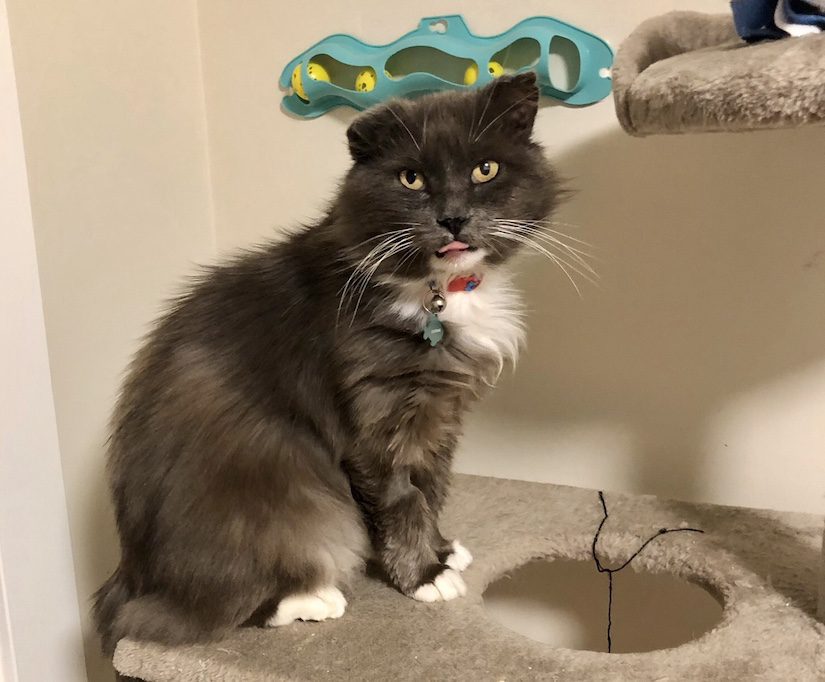 These were and still are some of the hardest times of my life. But through it all, Coltrane never left my side.
It's like Coltrane knew I was going through hell and he was always next to me, around me or on top of me. When I cried a lot, he could always make me laugh by doing funny things like getting the zoomies or jumping to head-butt me to get me to pet him.
Taking care of Coltrane in the wake of the most profound grief of my life has given me meaning, purpose and fulfillment. I felt so held going through this nightmare with Coltrane by my side.
He is such a great cat. I feel so lucky. He is so friendly, attentive and affectionate. My partner's kids are wild about Coltrane and he loves the attention.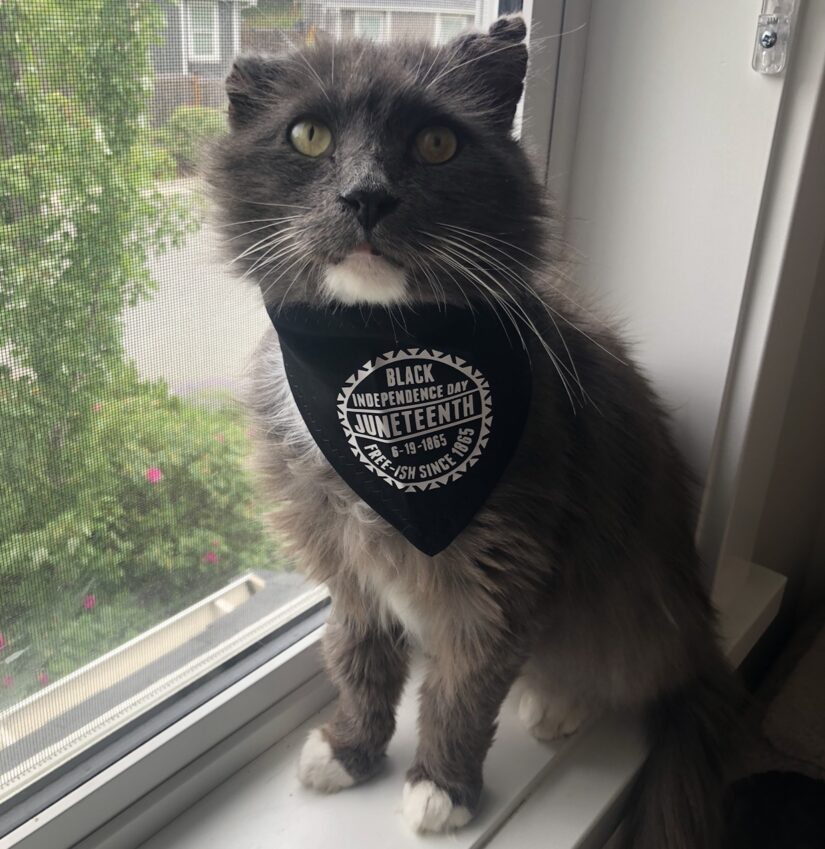 Every rescue I have had has somehow rescued me too. Coltrane has done exactly that. He was there for me in my darkest days. He was the light I needed.
I'm excited to continue on this journey with him. I love Coltrane so much already and he brings so much to my life."
Thank you, Stephanie, for choosing to adopt Coltrane. We are deeply sorry to hear of your recent heartbreaking losses. Our animals mean the world to us, and losing so many of them in such a short period of time is beyond comprehension. We are grateful Coltrane was there for you throughout everything. We wish you many happy memories to be made with Coltrane over his golden years to come.
Have you adopted an animal from the BC SPCA and want to share your joy with others? Submit your adoption story!
Resources for cat guardians
How to cope with the loss of a beloved pet
How do I know if my cat loves me?