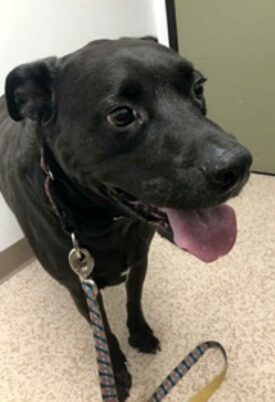 Eight-year-old Billy came to us on July 11, 2022. After having this canine companion since a pup, the previous owner had to make the difficult decision to surrender him, as his life circumstances had changed and he could not afford the medical bills to keep Billy at his healthiest.
Though losing his lifelong human companion could not have been easy for him, Billy remained his sweet, playful, cuddly and obedient self. This made him a wonderful match for a family who waited right around the next corner. Billy joined his new family only a week after his arrival at the BC SPCA Victoria Community Animal Centre.
They write us here:
"We had lost our old girl, Biggie, some months before adopting Billy and it was clear that our eight-year-old American Staffordshire, Dolly, was very lonely.  It was strange being a one-dog family so we started looking for another dog. We saw Billy on the BC SPCA site, went to see him, and fell in love with the large, black goofy lad.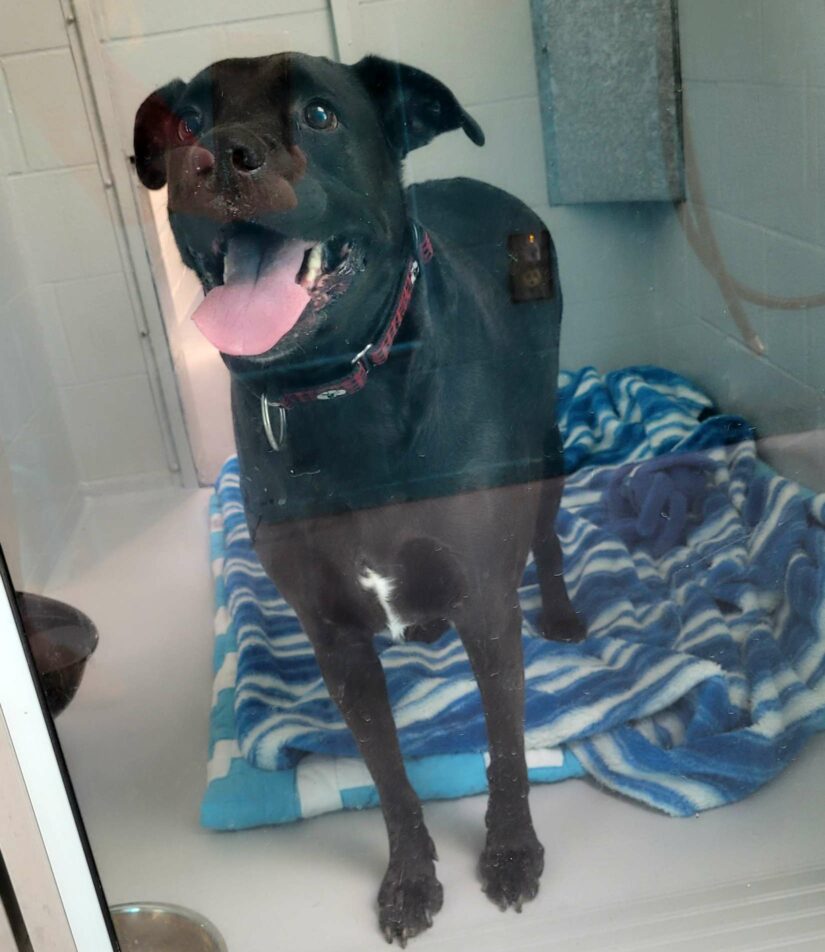 Dolly is very picky about her dog friends so we were a little nervous whether she would accept him. Well we needn't have been, as they licked each other on the head when they first met and have been great friends ever since. Billy is always so calm and respectful with Dolly. He had some issues with some dogs outside, but we have worked on this and now this is resolved.
Please consider adopting from the BC SPCA. We have adopted six dogs from them over the past few decades. All have been great dogs and friends and we miss them dearly."
This certainly looks like a story of healed hearts–Dolly's, Billy's and yours. What a lovely decision you made–and keep making–to adopt your animal companions from us.
Thank you for making that choice over and over, and for letting others know what a rewarding experience it is. It makes our work worthwhile.
Have you adopted an animal from the BC SPCA and want to share your joy with others? Submit your adoption story!
Resources for dog guardians
How do I welcome a new dog home?
Tips for 5 common dog training challenges