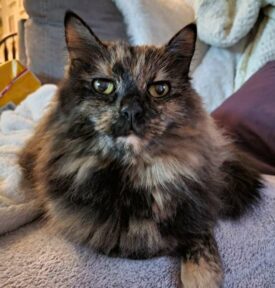 This beautiful Tortoiseshell kitty seemed to have been left behind when her owner abandoned a property in November of 2011. She was living as a stray until an Animal Control Officer with the District of Maple Ridge retrieved Adora on February 13, 2012 and brought her to the BC SPCA Maple Ridge Community Animal Centre.
Because of the way she was presenting, Adora wasn't going to be everybody's obvious first pick for an animal companion. It took just the right match to bring out her potential. She leapt her way into the heart of a family on February 18, 2012, and continues to live a rich life with them, as you'll read here:
"We went to go adopt either a cat or dog. When we went in I was falling in love with every animal.
My husband asked about "the one cat at the window." When the staff said, "That's Adora, she gets bullied by the other cats and doesn't really take to people," of course my husband gravitated towards her. He says it's because she looked like a lion with her beautiful mane.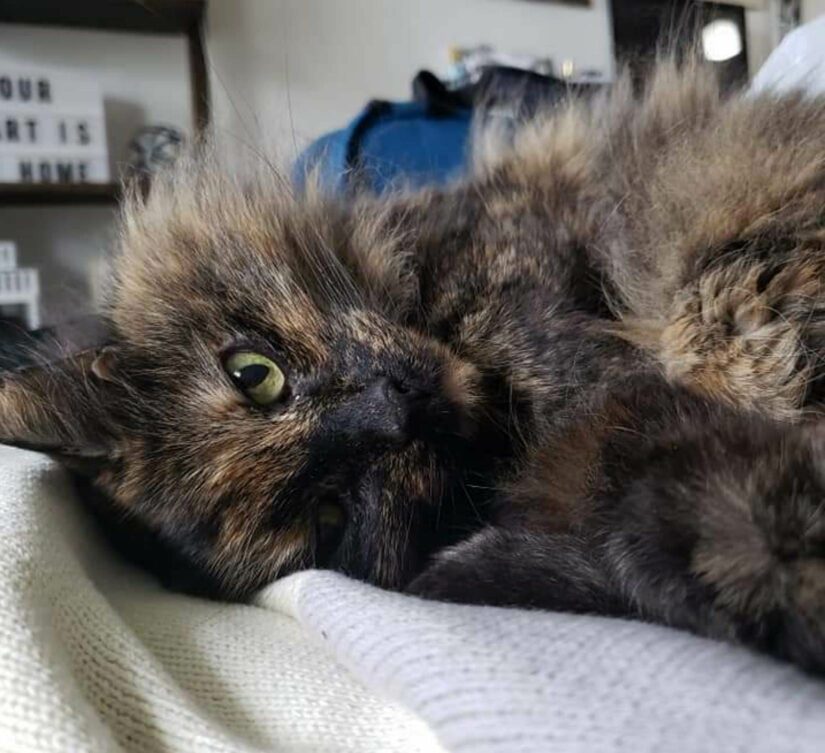 He went to the outside area where she was alone and she instantly jumped into his arms! The girls working said that was super unlike her and were shocked. Instantly my husband said, "we're taking her home!"
Staff didn't know exact age but guessed three to four years old. They said she had been abused and abandoned twice and this was her second time there. 
We took her home and she instantly had a bond with my husband. She trusted him from the get go. For me it took a bit longer but she warmed up with lots of love and treats!
We ended up getting two more kittens from friends and Adora became like their mama. She taught them, took care of them and here they are at ten and nine years of age.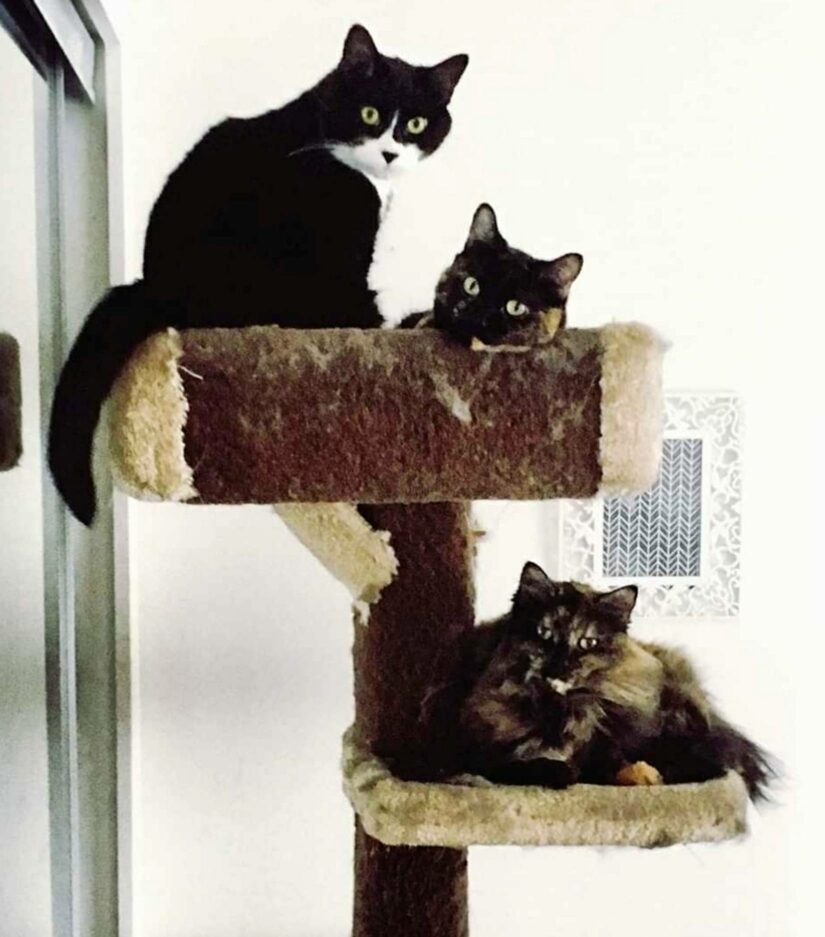 Adora is the best, most loving, gentle, well-behaved kitty! She cuddles us constantly, she listens so well and is so sweet. She now has her own place that she rules; her brother and sister know that Adora is the queen of the house!
We're so thankful for Adora and how she's enriched our lives!"
Thank you so much for seeing beyond the surface to what Adora had to offer and deciding so many years ago to adopt her. You provided just the right situation in which she could thrive. And look how she's repaid her human and feline family.
That's what we call a fur-ever home. Ahhh, we love a happy ending!
Have you adopted an animal from the BC SPCA and want to share your joy with others? Submit your adoption story!
Resources for cat guardians
How do I know if my cat loves me?