One very stressed orange tabby was returned to the BC SPCA Kelowna Community Animal Centre on February 28, 2021. At that time, he was about eight years old and had lived most of his life in one home. But when his owners started to have a human family, Pekoe did not adjust very well.
Pekoe was grooming and scratching all the fur off parts of his body, had stopped eating and had feline acne on his chin–all typical signs of anxiety in a cat.
Within a week of coming to the shelter, he was moved to a foster home to provide him with a calm and caring atmosphere in which he could settle himself a bit. He was also treated with naturopathic remedies for stress.
By March 22, he was considered healthy and well adjusted enough to go to a new home. A little over a year later his adoptive family wrote to tell us how he's doing:
"My partner and I adopted Pekoe after moving back to Kelowna and settling into our own place.
When Pekoe came to us, he presented as very itchy and would scratch, lick and bite himself raw. He spent his first several months with us in a cone until we figured out he has a skin condition and needs medication three times per week. Once this was figured out, he was a changed cat.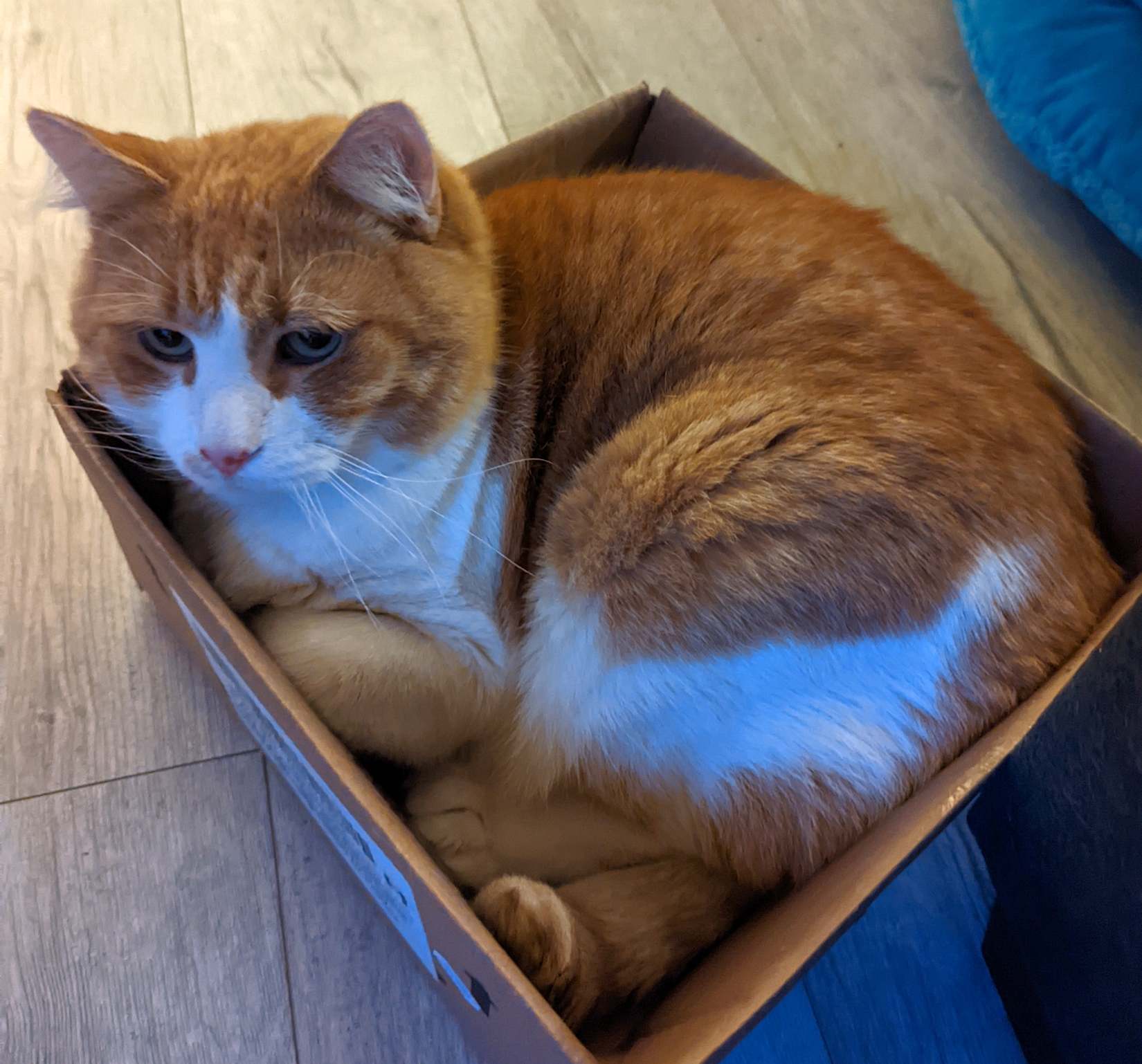 Pekoe also presented with some abandonment issues which have gone away. He does love company and loves when we join him outside.
Pekoe is also very vocal and loves to announce his presence or opinion. Pekoe has plenty of energy and is very playful. He spends lots of his time outside in the backyard eating grass, birdwatching or peeking into the neighbourhood yards.
When Pekoe first arrived to us, he was afraid of the wind, whereas now he's confident being outside on his own and is very curious. Pekoe loves chin rubs and lying in front of the fire in winter.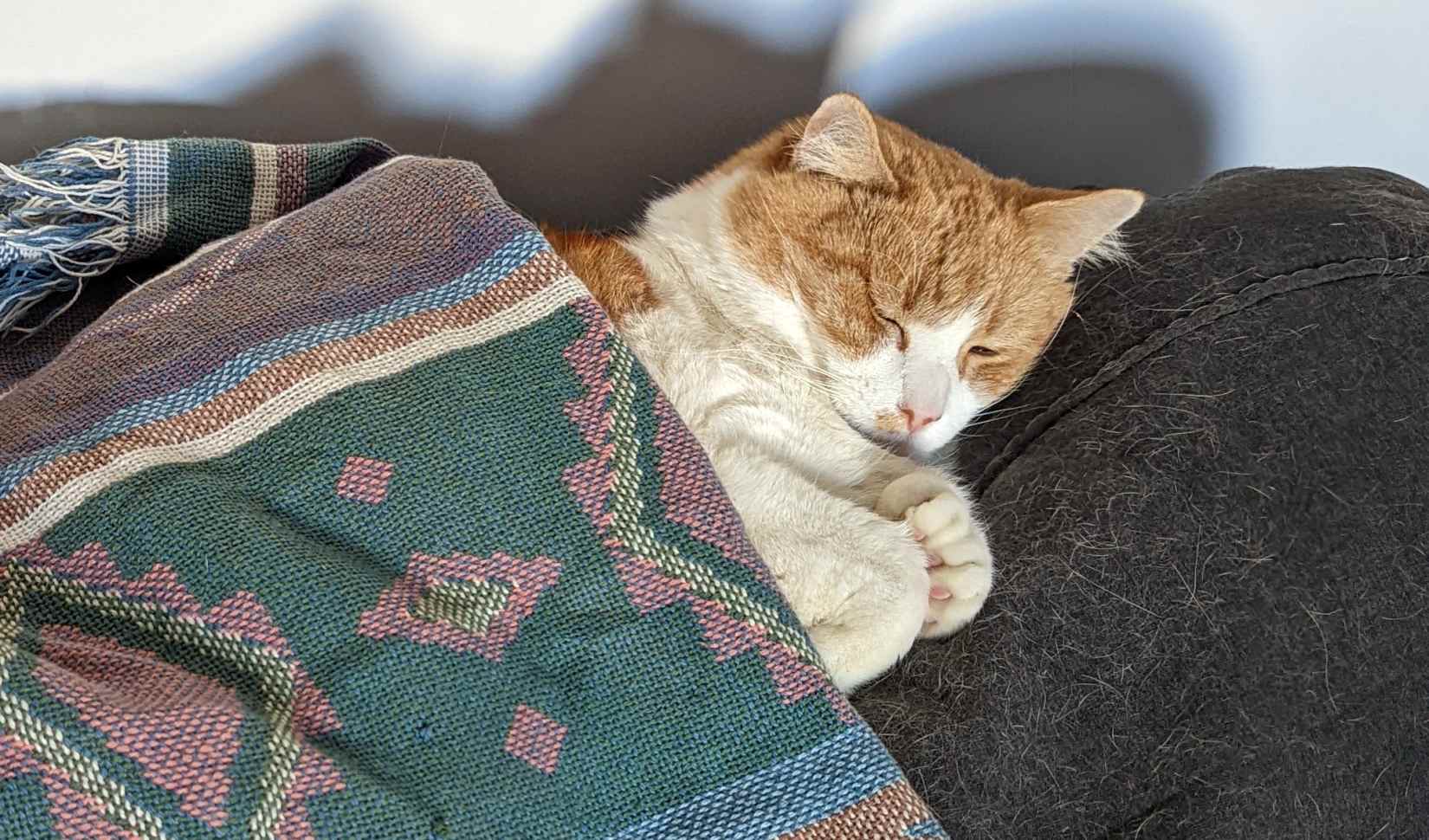 Pekoe is our fur baby and he goes to bed and wakes up with us. He's not very cuddly, which suits us perfectly. He just comes over to get scratches and then he goes off to do his thing. We can't imagine our life without Pekoe, he's one of the family."
There is a look about a contented cat, and this guy has it. Thank you for choosing to adopt Pekoe and having the wisdom and patience to stick with him until you figured out what would make his life a happy one.
Have you adopted an animal from the BC SPCA and want to share your joy with others? Submit your adoption story!
Resources for cat guardians
How do I know if my cat loves me?