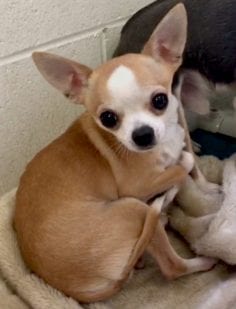 Fourteen-month-old Oliver, a sweet, handsome Chihuahua, was surrendered to a Special Provincial Constable with the BC SPCA Cruelty Investigations Department on March 6, 2018.
He was taken to the BC SPCA Comox Valley District Branch.
There he had multiple decayed teeth removed, his very long nails were clipped and he was neutered.
Staff noted he was very shy and nervous and took time to warm up to people. But once he did, he would climb onto a lap and give kisses.
His gentle character won the hearts of a few families. The lucky family who took him home on March 24, 2018 sent along this update:
This is our sweet little guy.
He is a one-year-old Chihuahua, who was named Joey when we adopted him, but we renamed him Oliver because we have a cat named Joey already.
When I saw Oliver online, I just knew he was meant to be part of our family. We almost lost him to another family but lucky for us they decided against adopting him.
He was a very nervous and shy little guy but with lots of love and patience he has come around. He loves to play fetch and snuggle up with our cats.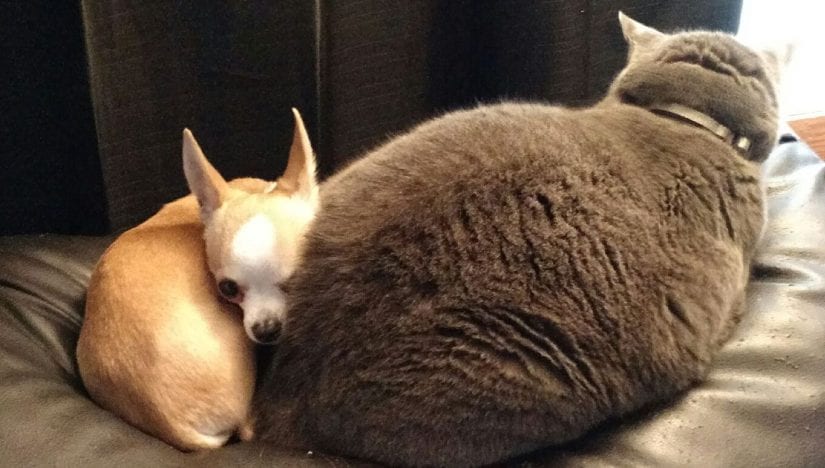 He has brought so much joy to our lives. He is affectionate, very smart and playful.
It feels like he has been in our lives forever. We are so lucky to have found him.
And Oliver is very lucky to have found your family, too. Because of your patience and love, he is learning to trust that he is in a safe, forever home. Our companion animals have so many ways of repaying that trust, don't they?
Thank you for making adoption your first option.