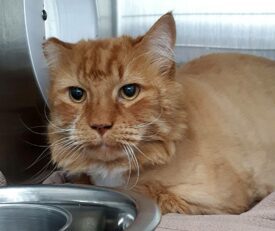 Naslund is a very cool cat who's been around. He first came to us as a stray at the age of three. His cropped ear was a sign that he was likely living a rough life on the streets. He was adopted in April of 2011 but surrendered by his owner in 2020, due to a life change.
But that didn't dampen Naslund's spirit. When his new forever guardian came into the BC SPCA Kelowna Community Animal Centre on November 17 of 2020, his still friendly, cuddly character made him highly adoptable.
The rest is history, as you'll read here in this letter from his guardian:
"I saw Naslund on the Kelowna Global News in the Adopt a Pet segment and knew I absolutely had to have him.
I adopted Naslund when he was 12 1/2 years old and I have had him for two years now. He settled in nicely after I brought him home (it's just the two of us).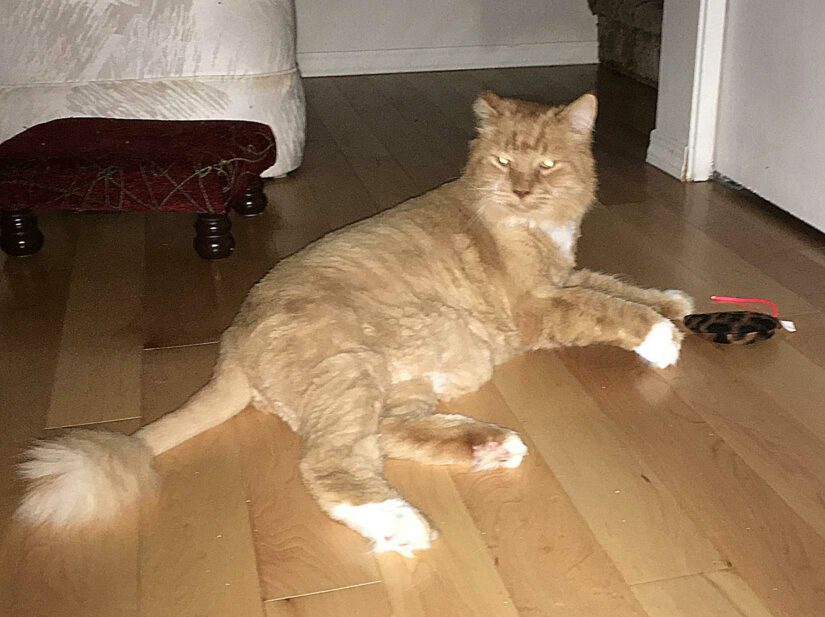 He loves to play with his tiny toy mice and absolutely loves to be groomed (he happy drools when I brush him at night). Once he was comfortable enough and knew that he was at his forever home, he would do the zoomies up and down the stairs.
I have discovered over the last couple years that he does not like a lot of activity going on around him and he will go hide anytime a male comes around (he loves females, though). He also does not get along well with other cats.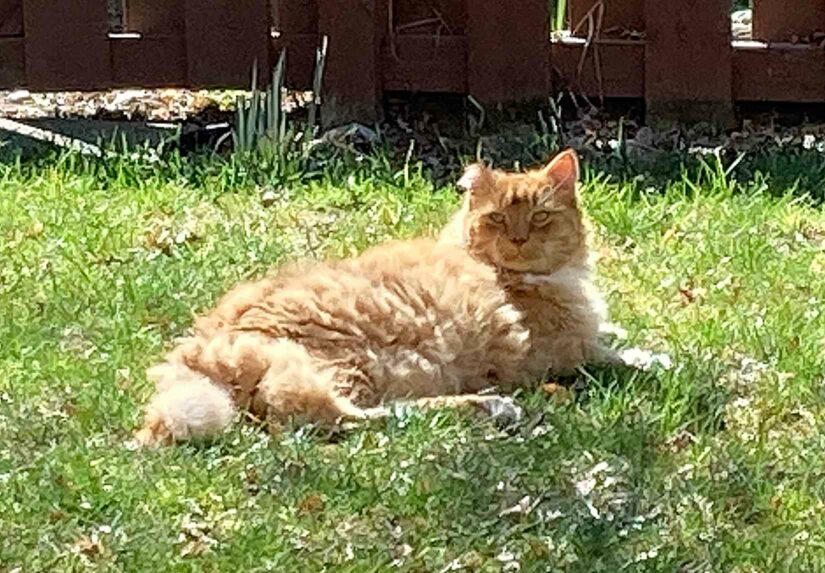 He is such a joy to have around. I just absolutely love him. We recently moved to the Island into a house with a big back yard and he is just in his glory.
He was diagnosed with diabetes just over a year ago but he takes his shots like a trooper twice a day and you would never know there is anything wrong with him. He is still like a little kitten.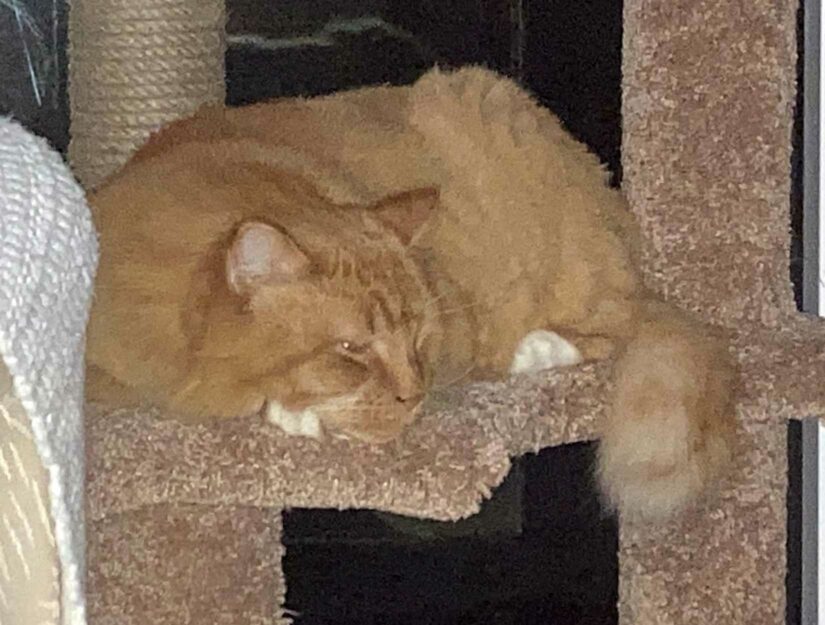 I have always adopted from the BC SPCA and will do so again in the future."
Looks like Naslund is living a life fit for the king that he is. He even gets safe outdoor time.
Thank you so much for choosing to adopt him and give this fellow a rich, well-deserved retirement. Senior animals make such great companions, don't they?
Have you adopted an animal from the BC SPCA and want to share your joy with others? Submit your adoption story!
Resources for cat guardians
How do I know if my cat loves me?