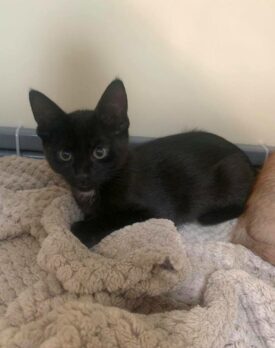 Sometimes we happen to be scrolling at just the right time. For Alana and her family, their timing was impeccable when they came across young Marlow on a BC SPCA Facebook post in July 2020. Showcasing this adorable kitten, available for adoption at the BC SPCA Alberni-Clayoquot Community Animal Centre, the social media post had grabbed Alana's attention.
Alana couldn't stop thinking about Marlow, and it wasn't long before she brought her home. Now, Alana has written to us with an update on how Marlow has settled in over the past couple years:
"Our family came across Marlow's photo on Facebook. She was the only one of her siblings still available for adoption. Marlow stuck out because all her siblings were orange tabbies, but she is black and white.
As soon as Marlow came home, she instantly befriended our older dog, Winnie. Marlo and Winnie share their favourite activity, which is to dig and roll around in any dirt they can find.
Marlow's favourite season is Christmas! She loves to spend hours in front of the warm fireplace."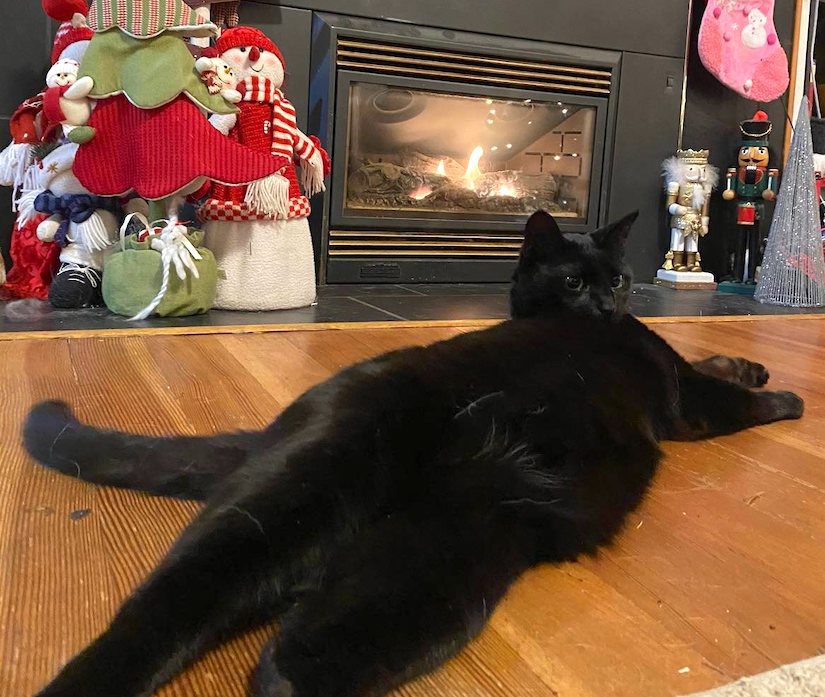 Thank you to you and your family, Alana, for choosing adoption as your first option. We are so happy that you saw Marlow's Facebook post when you did. You have given Marlow such a fulfilling start to her life.
Her bond with her canine sister is incredibly heartwarming and we love to see animal friendships blossom. We can't wait to hear about more of your cherished moments over the years to come.
Have you adopted an animal from the BC SPCA and want to share your joy with others? Submit your adoption story!
Resources for cat guardians
How do I know if my cat loves me?