On May 26, 2022, little Lucky and her brother were found as strays and brought to us. At only ten months of age, only a kitten herself, Lucky was already pregnant and primed to add to the cat overpopulation problem in British Columbia.
Luckily for Lucky, she and her three babies were cared for in a foster home until they were able to be adopted. Lucky made such an impression on her foster guardian that she found a permanent home there, and the rest is history, as you'll read here:
"I took Lucky in as a foster when she was rescued. She was pregnant, scared and very young. Fostering her and her three beautiful kittens was one of the most amazing experiences of my life.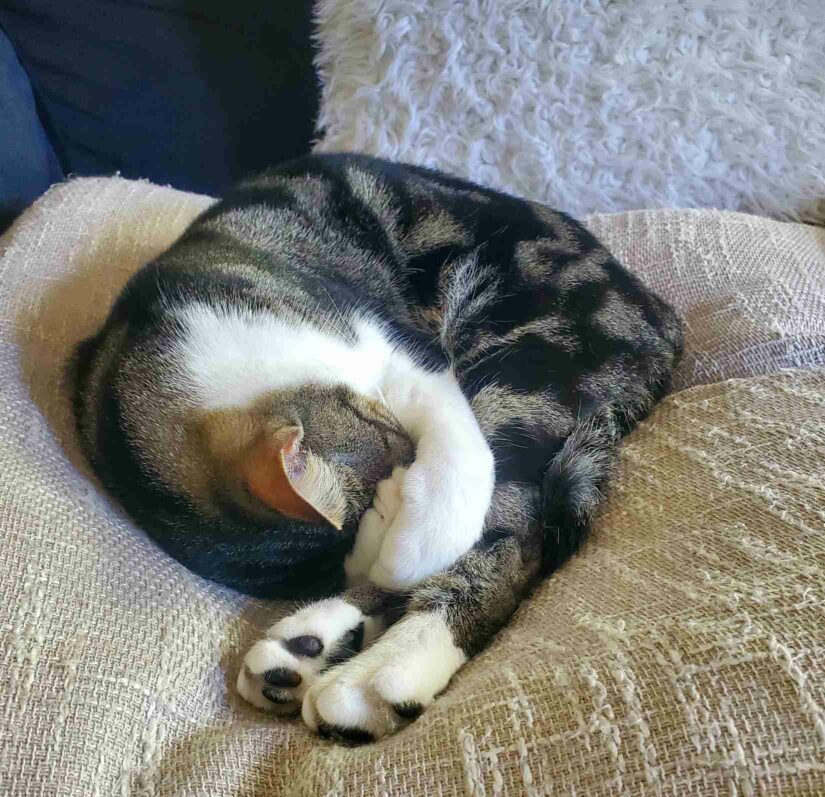 She has come so far over the last year and finally lays next to me. I never thought she would trust anyone again, but she did. She has made me into a better person and I am so blessed to have her be part of our family."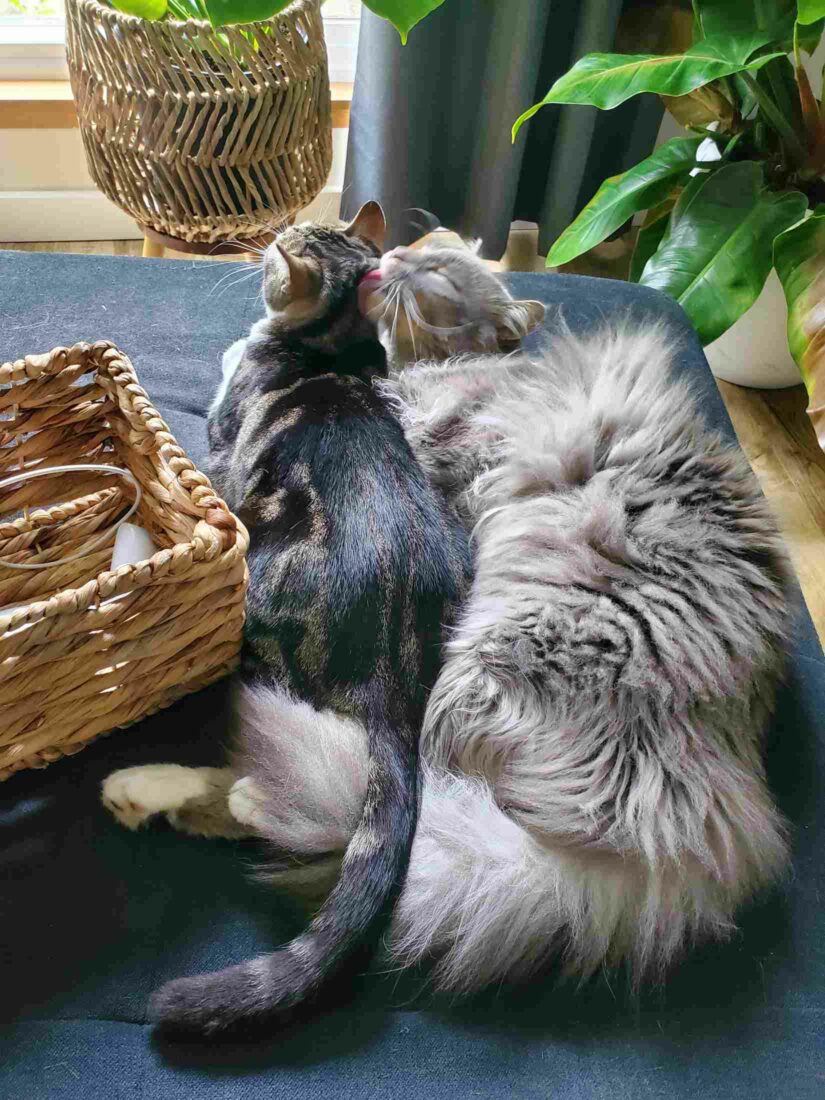 You earned the trust of this scared little girl when you gave her and her kittens the care they needed when they would have been so very vulnerable in the streets. What a wonderful life she looks to be having instead, cuddling and relaxing in her forever home. Thank you for making the choice to adopt Lucky. Here's to many more years together.
Have you adopted an animal from the BC SPCA and want to share your joy with others? Submit your adoption story!
Resources for cat guardians
How do I know if my cat loves me?