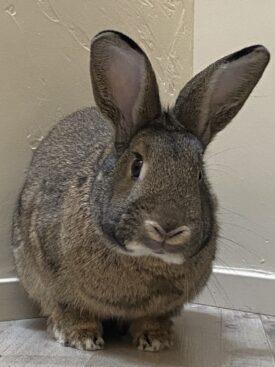 Born in the care of the BC SPCA Victoria Branch, Kidney Bean's Mother, Bean, was surrendered with a severe neurological issue, a head tilt, and difficulty keeping her balance. This didn't stop her from being an amazing mother to Kidney Bean and his other six bean siblings.  
This adorable rabbit was soon matched with his new foster family and Liz and her family couldn't wait to bring him home. Little did Kidney Bean and the Sinclair Kruth family know that a foster fail story was about to unfold.  
"We started fostering small animals last summer as a family project with our eight-year-old daughter. It was a good way for her to help and get experience taking care of different types of animals."   
With a cat and a dog already at home, Kidney Bean settled right into this animal loving home, and let his personality shine through for the Sinclair Kruth family to fall in love with.  
"We were skeptical at first as Kidney Bean is a pretty quirky rabbit and not very snuggly, but we figured it was temporary while he settled in. He really likes to explore and is a bit mischievous. If I am sitting on the floor in his room he will run over and grab something out of my hands, then run across the room and start thumping. He is really hilarious."  
Having free run through most of the house and an outdoor pen, Kidney Bean and Liz's daughter formed a very special bond.  
"She takes really good care of him, and he sleeps in her room, even sometimes jumping on her bed to sleep together! It's an unlikely match that has worked out just perfectly, so the next thing we knew, we decided to adopt him."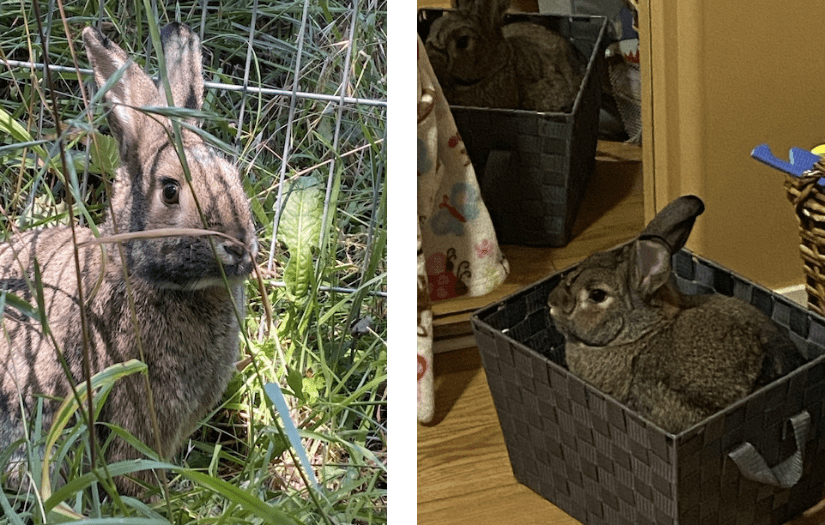 The BC SPCA would like to thank Liz and her family for their commitment to fostering as well as giving Kidney Bean a loving forever home.   
Have you adopted an animal from the BC SPCA and want to share your joy with others? Submit your adoption story!
Resources for rabbit guardians
Things you need before adopting a rabbit
12 Things to know before adopting a rabbit