Yes, I will get animals home for the holidays!
Just when we were thinking how much the landscape of animal rescue has changed, we come to you with a classic tragedy. A tale we've all heard too many times before.
In the frigid days just before Christmas, nine kittens were discovered abandoned at a construction site. These poor babies, ranging from 12 weeks to 4 months old, were discovered in two different boxes that had been taped shut. As I am sure you remember, the snow was coming down heavily, it is amazing that any could survive the freezing temperatures... tragically, they weren't all so lucky.
Will you help these kittens get the care they need?
One sweet little girl had a medical condition that had gone untreated and slipped away from us shortly after being brought in. She was suffering immensely and we are grateful we could make her final moments more comfortable. It's the smallest solace, as any animal that can't be saved takes a terrible toll on all of us. Seeing an animal pass over the rainbow bridge just never gets easier for an animal-lover.
Thank goodness there are eight beautiful lives left. The staff have named them, Dasher, Dancer, Prancer, Vixen, Comet, Cupid, Donner & Blitzen. All are thriving at the shelter, except little Prancer.
Prancer's front right leg is damaged and can't be saved. While her recovery will take time, with loving support I know she will soon live up to her name. Despite living in pain for several weeks, Prancer is a sweetheart and is always happy to have visitors. She can often be found kneading biscuits with her front left paw.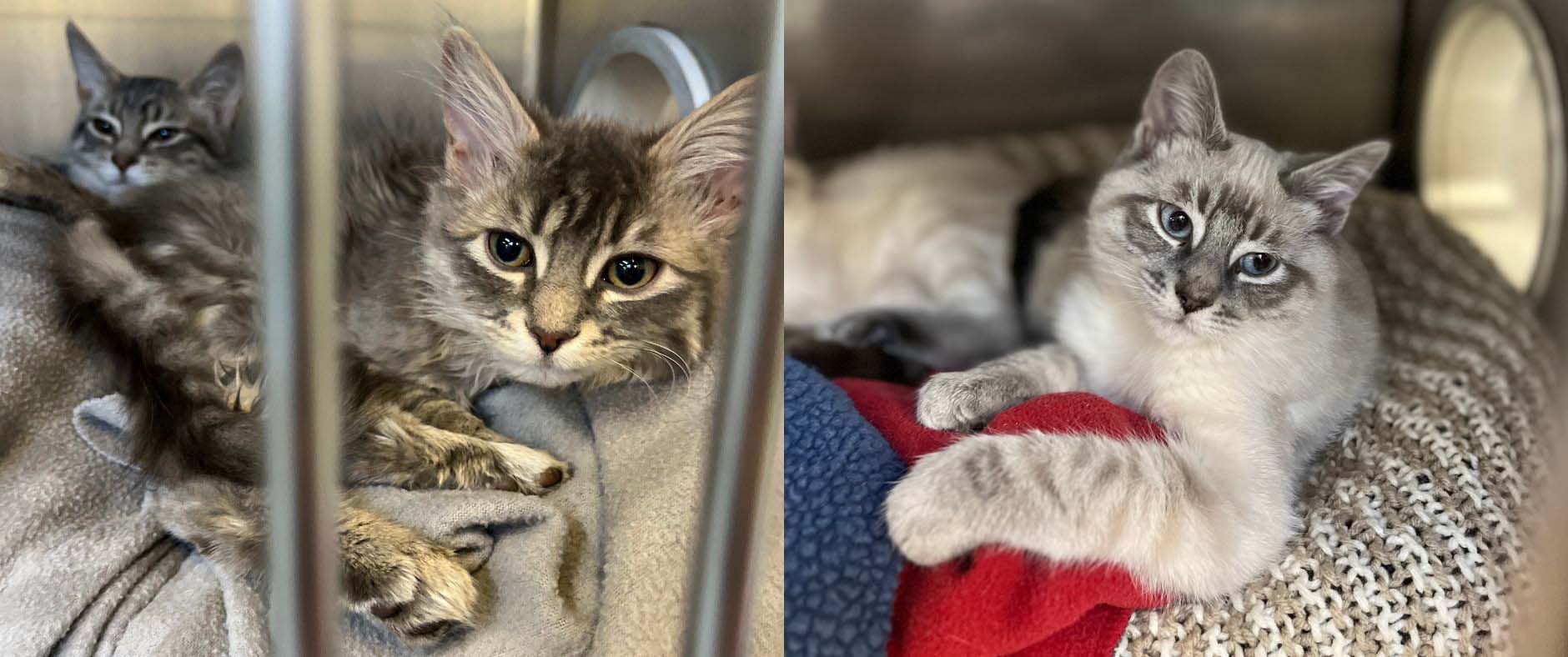 Any amount you can give will make a difference for these kittens and the countless other animals who rely on the BC SPCA for care and support. Please consider making a donation today and help us give these kittens the second chance they deserve.
Thank you for your generosity and kindness. I hope that all the good you have put out into the world this year is returned to you two fold in the new year to come.
Your love can save a life today