COVID-19 EMERGENCY ALERT
As we all go through this unprecedented upheaval in our lives - the animals still need us. Now more than ever we need to be there to investigate cruelty and help vulnerable animals (and their humans!).
Ten of the animals that your gift can help immediately are Nova and her nine puppies. We don't know exactly what happened to this loving mama, but we know she's been living a life of pain.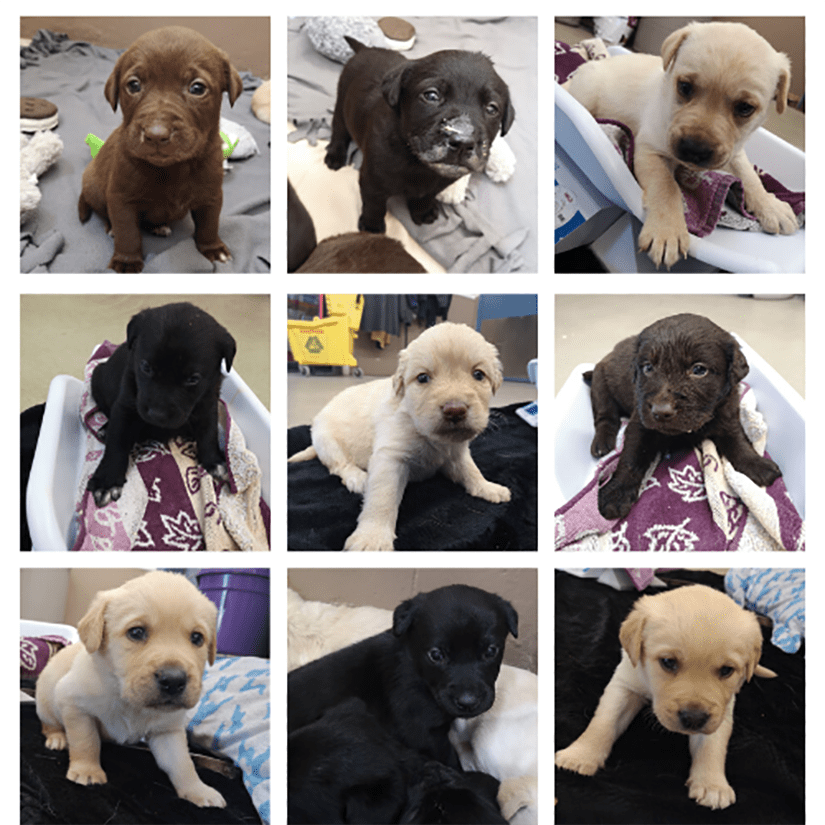 Sweet Nova suffered a severe physical trauma to her back and neck. We can only guess at what caused the impact that left both her shoulders dislocated and swelling around her spine. Even as she suffered through the excruciating pain, Nova did her best to keep caring for her nine pups and keep these teeny babies safe from the dangers of the world. Dangers Nova herself knows only too well. Nova is only just beginning her road to recovery and her pups are only just beginning their lives, but with your help, their future is bright.
Your help is urgently needed. Please donate now to make sure abused, abandoned and COVID-19 affected animals aren't forgotten during this crisis.
Thank you for your big hearted loyalty to the animals!