EMERGENCY ALERT
When Bogey arrived he was very quiet. Silently suffering with only his eyes to communicate his pain. The incredibly sweet Shar-Pei mix has been living with severe allergies which make his skin sore to the touch and his fur fall out. He's been struggling for quite some time, it's hard to imagine how everyday life must be for this poor boy.
Bogey's signature, Shar-Pei skin folds were so inflamed that his rolls was swollen and taut. His red, raw legs were hard to look at, let alone live with.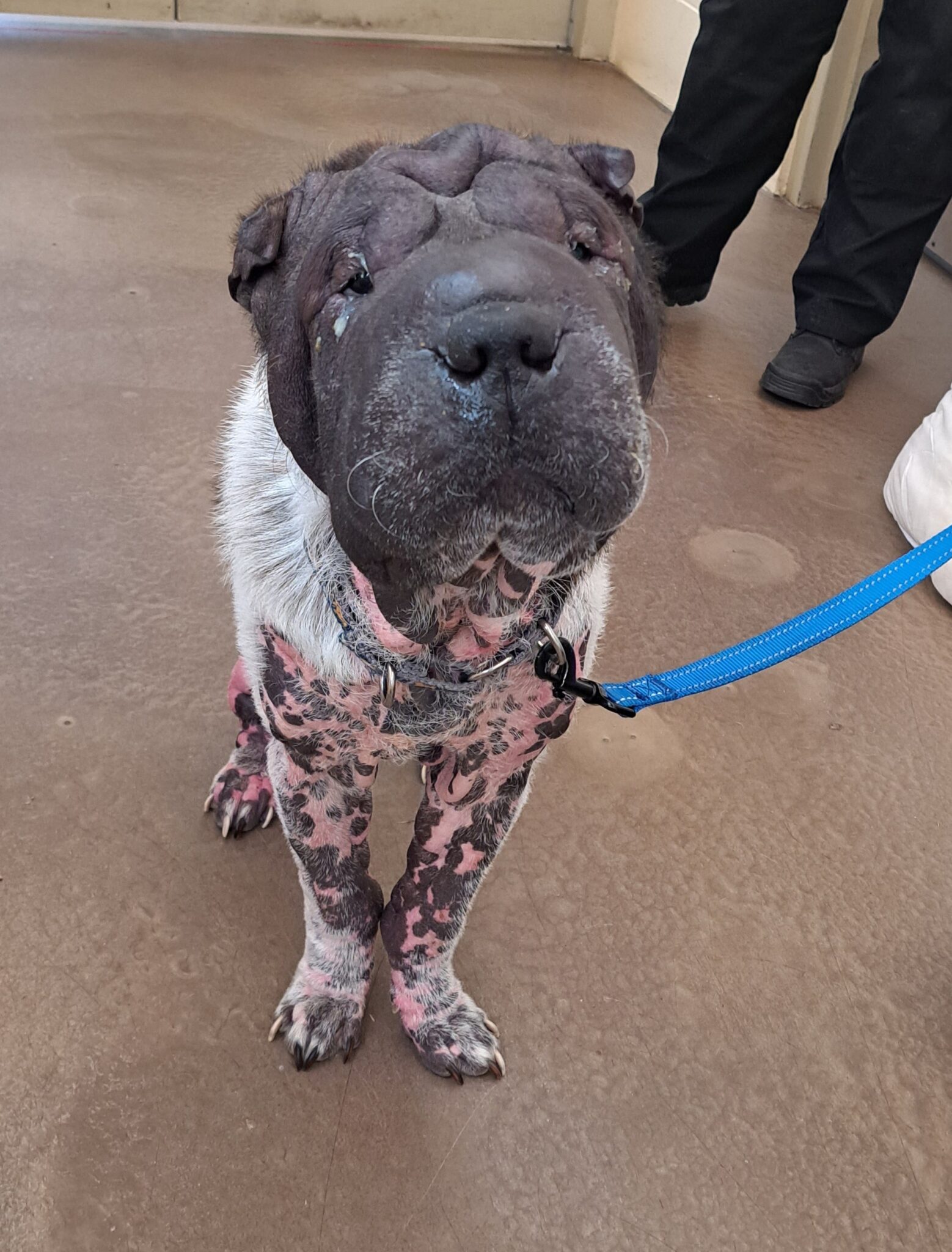 Bogey needs extensive medical care to help overcome his pain; it will be a long journey until he feels completely comfortable in his own skin. Will your love be there patiently beside him?
Shelter staff have fondly been referring to him as 'the adorable house hippo'. He follows you around wherever you go, loves being with people and is super gentle and eager to please. He really is the perfect companion.
For privacy reasons, we can't share details of Bogey's past but he doesn't want to dwell on it either. The focus is on his future ahead and doing everything possible to make sure he doesn't have to live with the pain he has known in his short year of life so far.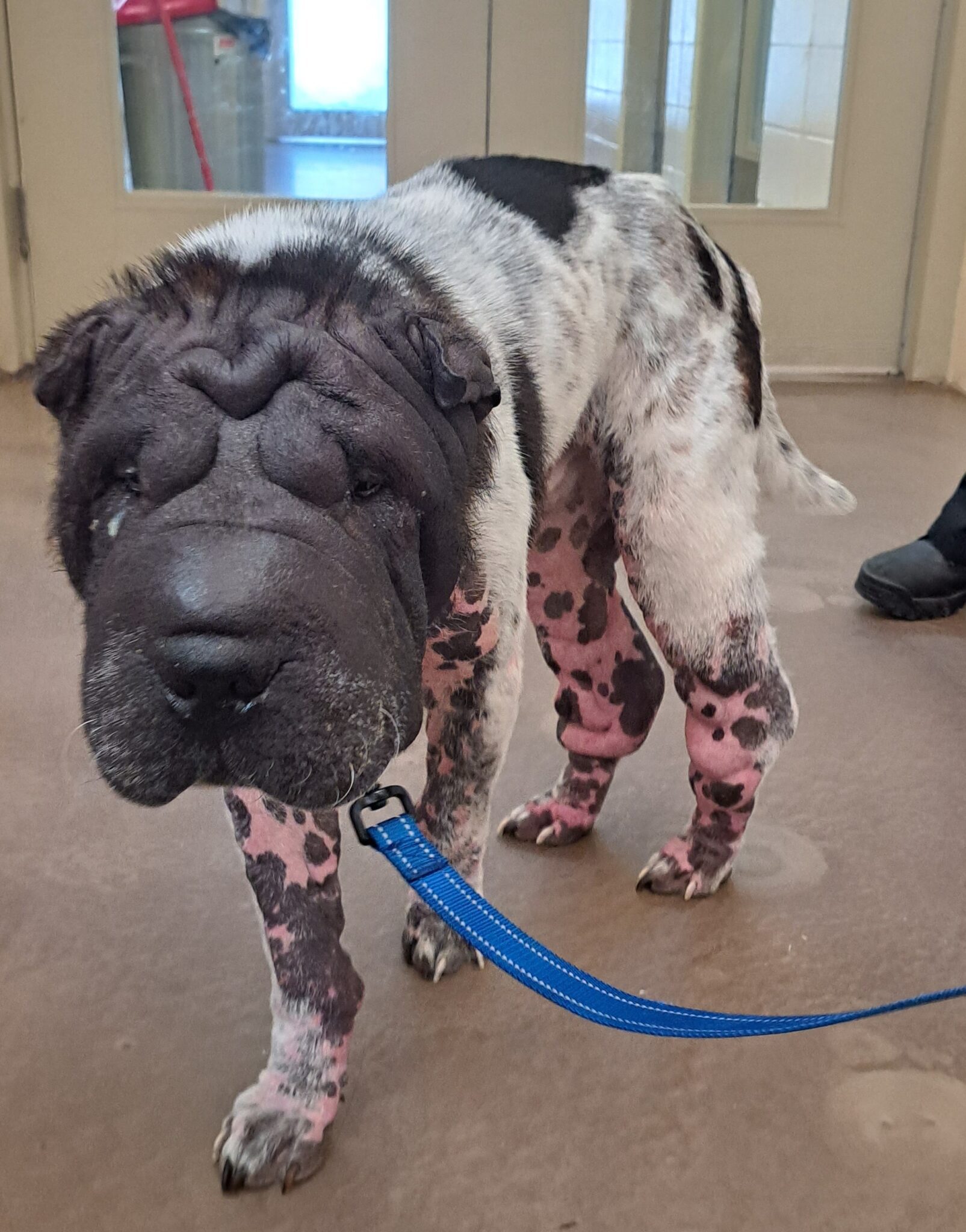 It's been a race to identify what's causing his severe allergies. He's had checks and rechecks from a specialized vet team, as well as daily allergy medication and a monthly allergy shot.
His condition is complex and he's going to need ongoing allergy prevention because he seems to be allergic to a lot of things, from food to environmental factors. He'll need a special diet containing very specific proteins to help him on his long recovery journey ahead. But this boy is a fighter.
On top of all of that, poor Bogey will also need two surgeries. He's not strong enough for them just yet, but once his immune system has improved he'll be booked in for a double entropion surgery to fix his inverted eyelids caused by his inflamed face. Right now, every blink is causing him pain which is being managed with medication. Finally he'll be neutered before we can start looking for his forever family who can give him the love he's been missing, and all the cuddles free from pain.
Your love and compassion are as important as the vets who are fighting to end Bogey's pain. You can be there for him today as he begins his list of treatments by kindly donating towards his specialized care.
If generous donations exceed total costs for Bogey's medical treatments any additional raised will help other animals receive urgent care.