Coexisting with wildlife
Wild neighbours like raccoons, skunks, squirrels and other animals have learned to live in our towns and cities. Human-wildlife conflicts have become more common as urban development spreads to natural habitats.
The BC SPCA encourages respect for our wild neighbours. Read the resources below or contact our Animal Helpline at 1-855-622-7722 for advice on non-lethal methods of solving these occasional conflicts. If you need professional help for removing wildlife from your home, call an AnimalKind company.
Read the BC SPCA's wildlife control best practices for (PDFs):
bats, beavers, birds (see also: crows, geese and swans, gulls, pigeons, starlings), bullfrogs and green frogs, marmots, mice and rats, moles and voles, rabbits, raccoons, river otter and mink, skunks, snakes, grey squirrels, turtles
Download all best practice sheets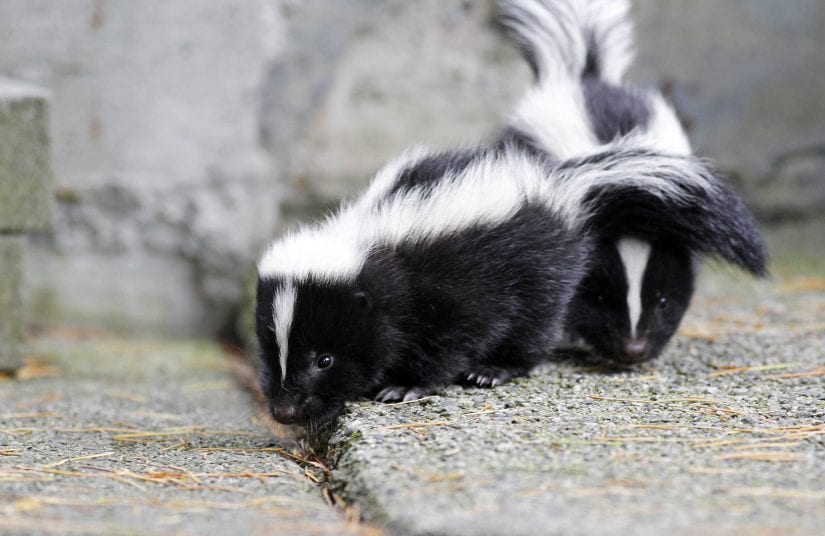 Meet our backyard neighbours:
Learn how to prevent problems with raccoons or encourage them to move along.
Learn more about the species of squirrels in B.C. and how to tell them apart.
Learn more about skunks, and how to prevent a "smelly" encounter.
Learn more about coexisting with coyotes, even in our biggest cities.
Learn more about living alongside bears in B.C., and how to be "bear aware".
Learn more about urban deer, and how to humanely manage problems with deer.
Learn more about humane rodent control, and options for preventing rodents in your home.
Learn more about the four species of marmot in B.C. and how to coexist with them.
Learn more about coexisting with foxes in B.C. in urban and rural areas.
Learn more about the differences between rabbits and hares, and how to tell wild and domestic rabbits apart.
Prevent wildlife conflicts
The most effective and humane way to solve wildlife problems is to prevent them before they happen. Take steps to wildlife-proof your home:
Don't feed wildlife: Secure your garbage, keep people and pet food indoors, clean up fallen fruit and spilled birdseed
Prevent entry: Seal entrances and gaps to houses, sheds, barns and under porches
Keep clean: Tidy up messes and spills, outdoor waste and materials to prevent denning or nesting
For more information, download an educational brochure:
Don't feed the animals – keep wildlife healthy and wild (PDF)
Keep pets and wildlife safe and healthy (PDF)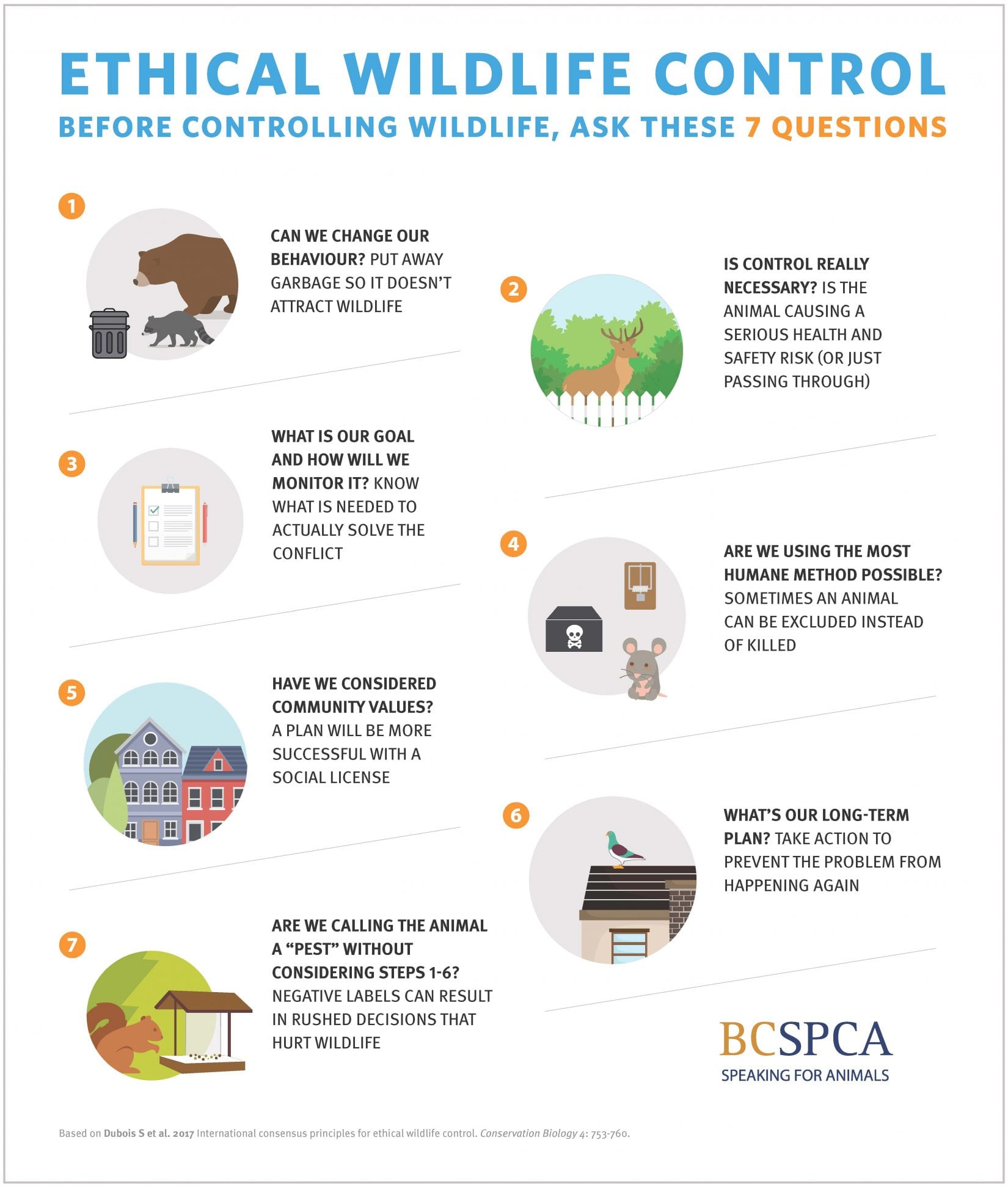 Trapping is not the solution
Trapping and relocating wildlife is not a permanent or humane solution. Animals often injure themselves and may die trying to escape a trap. Relocated animals have to set up a new home, and may starve trying to find food or get into fights with other animals over territory.
When you trap animals, you also risk separating a mother from her babies. Even if you move an entire family, a mother may abandon her young due to pressure to find food and care for the babies.
If you have to remove an animal, call an AnimalKind company that uses exclusion techniques instead of trapping/relocating or killing.
Find out when AnimalKind is available in your area