More than 95 percent of the animals kept by Canadians are farm animals. In B.C. alone, more than 100 million animals are raised on farms each year. Farm animals are generally raised for one of the following purposes:
Food (e.g. meat, eggs and dairy products)
Fiber (e.g. wool, fleece)
Work (e.g. draft animals for traditional farming or forestry)
Clothing (e.g. hide, down feathers)
Byproduct use in pharmaceuticals, cosmetics and more (e.g. adhesives in plywood, processing sugar, weatherproofing oil)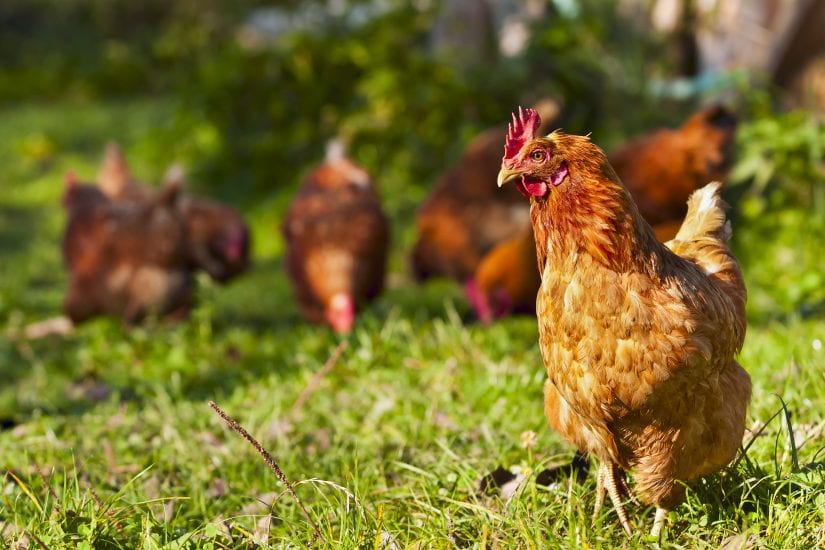 Humane treatment for farm animals includes providing stress-free handling, housing, veterinary care, food, and an environment suitable to the animal. The BC SPCA calls these the Five Freedoms and we actively advocate for farming practices that provide good welfare.
Join us in taking action for farm animals.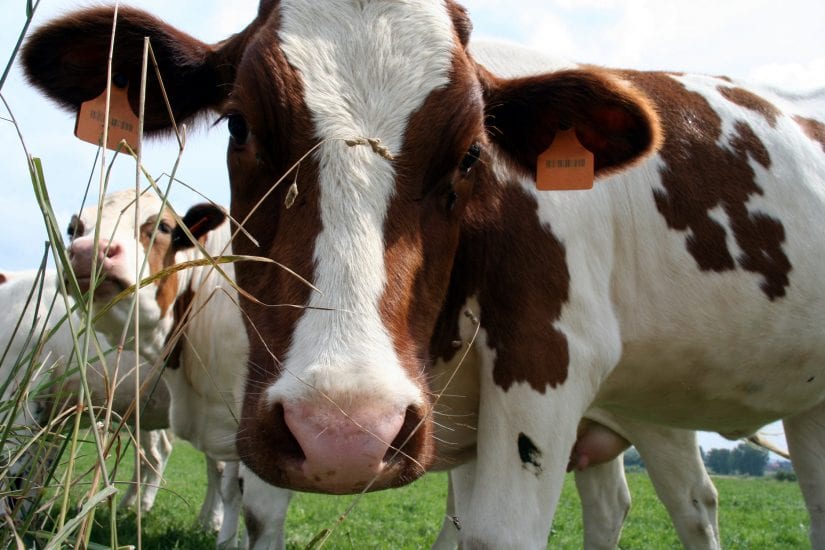 Intensive farming
Intensive farming without attention to animal welfare leads to unnecessary suffering for animals. Learn more about intensive farming in Canada.
Laws for farm animals
Laws demonstrate minimum acceptable care for farm animals. We need better laws to protect farm animal welfare in Canada and to prevent animal suffering. The BC SPCA needs your help to speak for farm animals.
Farm certification
We work to improve animals' lives by working with farmers to provide humane care for animals. Farms that meet our evidence-based standards can join SPCA Certified and will be audited annually. Learn more about SPCA Certified.