Including animals in emergency planning and response shouldn't be optional!

This action is now closed

**UPDATED: Thank you so much for participating, we're so excited to share with the B.C. Government how many animal lovers care about including animals in emergency planning and response. We will get back to you with an update soon!
The B.C. government has invited the BC SPCA to share our recommendations at a meeting on January 23rd (UPDATE: the meeting has been postponed to the week of January 27th). We want to tell them that YOU think including animals in emergency planning and response shouldn't be optional.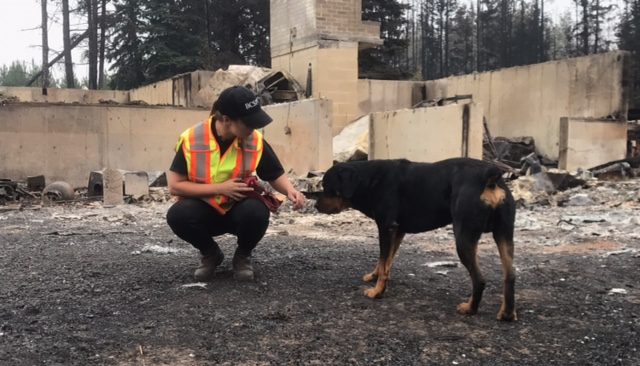 Devastating reports from Australia are reminding us that humans AND animals are extremely vulnerable during a disaster.
During 2017 and 2018 we saw the impacts here at home of the worst flood and wildfire seasons we've ever seen with tens of thousands of people evacuated. The BC SPCA deployed staff and resources to help pets and pet guardians under evacuation orders.
The B.C. government is seeking input on modernizing B.C.'s Emergency Management Legislation.
Currently BC's emergency legislation does not require local authorities to include domestic animals into emergency planning, response or emergency support services with serious consequences for both animals and humans including:
Loss of animal lives;
Increased likelihood of pet owners failing to evacuate as a result of their pet;
Individuals re-entering evacuation zones to rescue animals;
Emergency responders entering hazardous areas to rescue individuals who have remained or re-entered for animals;
Mental health implications for animal owners and rescuers; and,
Increased risks to animal welfare organizations' personnel.
Help us tell the Honourable Mike Farnworth, Minister of Public Safety and Solicitor General that British Columbians care about animals in emergencies by adding your details below. 
Find out more about the government consultation on emergency legislation.