Elected officials and citizens alike are showing support for restrictions related to the retail sale of pets. Vancouver City Council put forward and unanimously supported a motion to ban the sale of cats, dogs and rabbits from retail pet stores. Insights West surveyed Metro Vancouver residents on the issue, finding that local residents are overwhelmingly supportive, with 74% saying they think it is a good idea.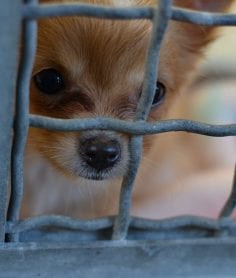 The BC SPCA is asking municipalities to consider more than just pet stores. Groomers, animal daycares, dog walkers, breeding operations and boarding operations all are at risk of providing insufficient care for animals, as seen in two recent high profile cases, one involving a dog walker who allowed 6 dogs to die of heat exhaustion, and the other involving a boarding/breeder and seizure of 84 animals that were in distress. While in most municipalities, these businesses require a business license – many are not required to meet any specific standards.
What can you do? Add your name to the petition asking municipalities to regulate businesses that profit from providing care to pets.
Municipal staff have questioned the enforceability of retail pet restrictions, wondering if they are just moving the operation to animal brokers who are more difficult to regulate. To address this, the BC SPCA asks municipalities to consider the difference between the sale of animals for profit and the adoption of animals to the best fitting home. Reputable adoption agencies provide permanent ID, spay or neuter surgeries, a free veterinary health check and ensure the animal and potential guardian go through a matching process. Most importantly, ensure animal temperaments are assessed, ensuring they are put into homes where they will not be a risk to public safety. Bylaws can use some of these provisions to ensure that any one selling an animal is doing so by prioritizing the needs of the animal. This prevents municipal issues like abandonment and animal attacks.