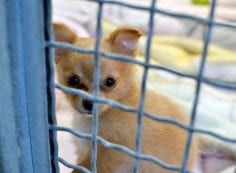 Elected officials and citizens alike are showing support for restrictions related to the retail sale of pets. Vancouver City Council put forward and unanimously supported a motion to ban the sale of cats, dogs and rabbits from retail pet stores. Insights West surveyed Metro Vancouver residents on the issue, finding that local residents are overwhelmingly supportive, with 74% saying they think it is a good idea.
What can you do? Ask Nanaimo City Council to regulate businesses that profit from providing care to pets.
To learn more about the issue, read the City of Vancouver's policy report and recommendations.