Have you found a sick, injured or orphaned wild animal?
If you have found a wild animal in distress, they need help as soon as possible. Like our pets, wild animals need professional care to recover if they are sick or injured. Locate your nearest wildlife rehabilitation centre in British Columbia or contact the BC SPCA Animal Helpline at 1-855-622-7722 for advice.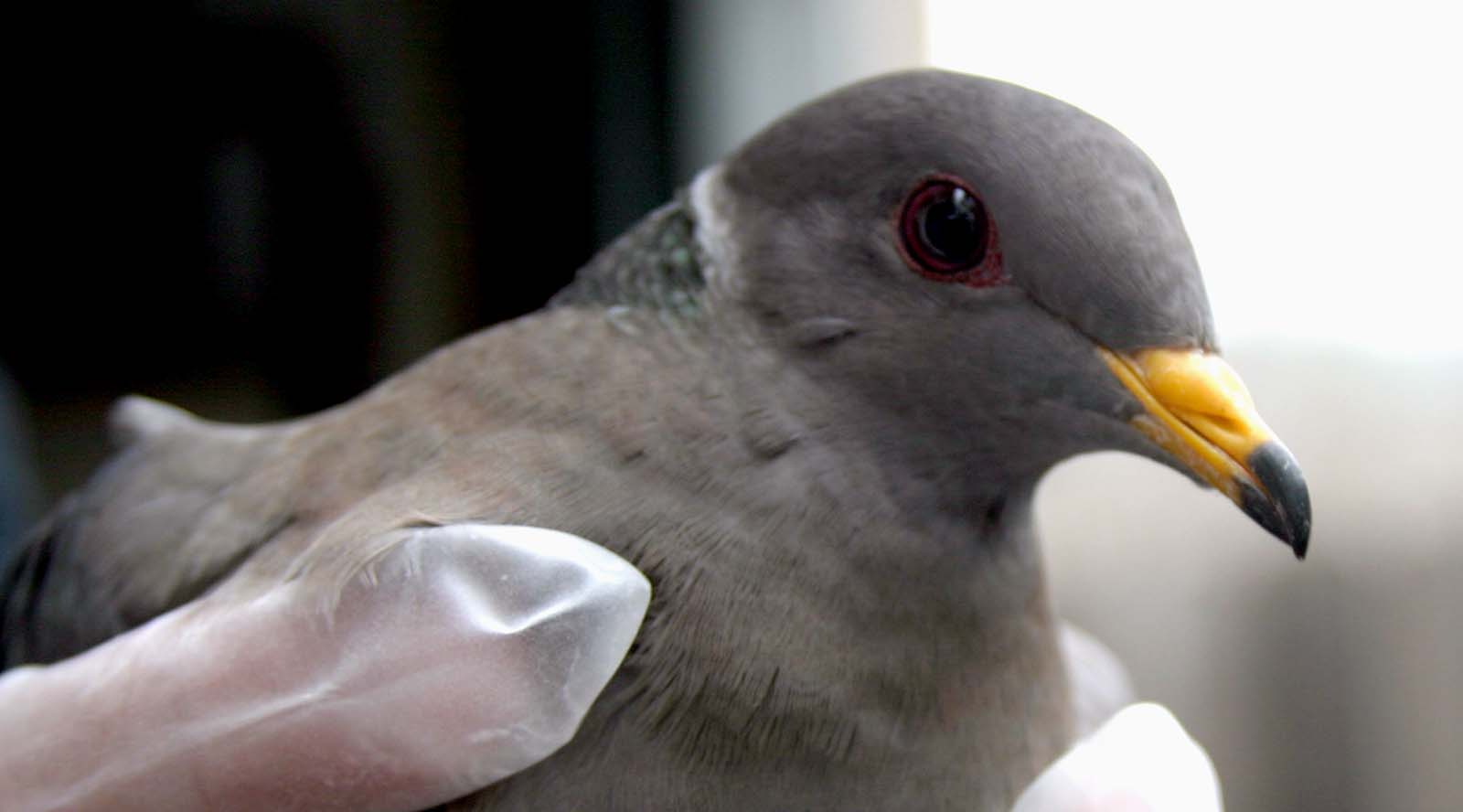 A wild animal might need help if:
There are obvious signs of injury (blood, wounds, etc.)
They have been hit by a car, hit a window, or been caught by a pet
They seem 'sleepy' or don't respond when you approach
They seem dizzy or disoriented, or stumble and fall when they move
They are a baby and have been crying for a long time, are covered in bugs, or are cold and not moving very much
Make sure that 'orphaned' baby really needs your help
Many baby birds and mammals are mistakenly taken from their families each year by well-meaning rescuers. It's important to make sure that a baby animal is truly orphaned before intervening – often their parent is hiding just out of sight, ready to return to the baby as soon as the human danger is gone. Unless there are clear signs of injury or sickness (like those listed above), it is best to call your local wildlife rehabilitator or the BC SPCA Animal Helpline at 1-855-622-7722 before acting.
Interested in learning more? Find out what to do if you have found a baby bird (PDF), found a baby deer (PDF) or found a baby seal (PDF).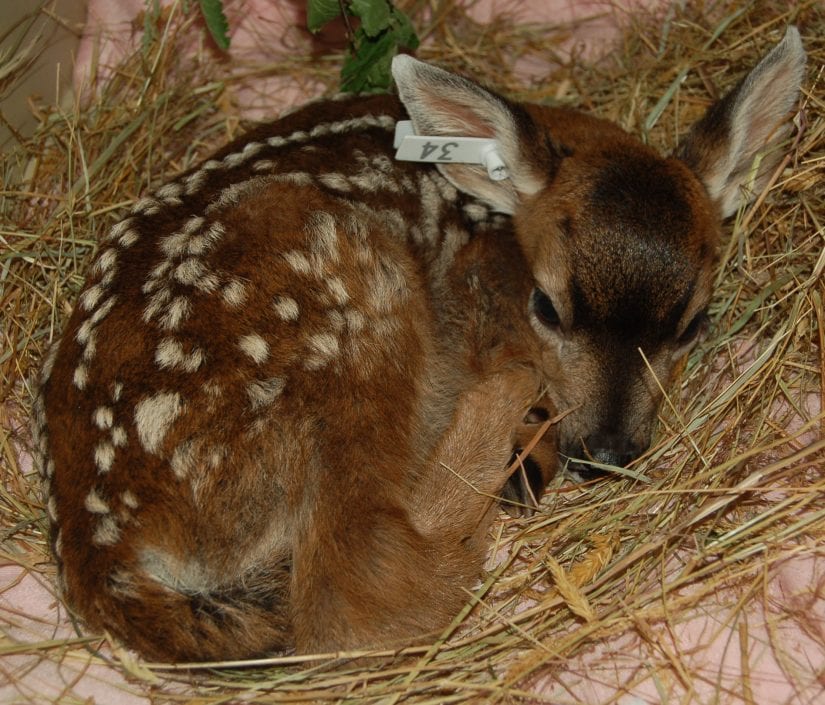 How to safely capture a wild animal:
Wild animals don't know you're trying to help them. Remember that they are easily stressed, and even injured animals will try to bite or scratch if you try to contain them.
Safety first! Don't try to catch a wild animal if it risks your safety (or someone else's)
Use a towel or jacket to cover the animal – this protects you and calms the animal
Place them in a sturdy box lined with a towel and with air holes and a secure lid. Remove the towel used to cover and capture the animal as the lid is closed so the animal doesn't get too hot
Keep the contained animal in a warm, quiet and dark place away from pets and other noises
If the animal is wet, or is a baby, you can tuck a heating pad set to 'LOW' under half of the box to keep them warm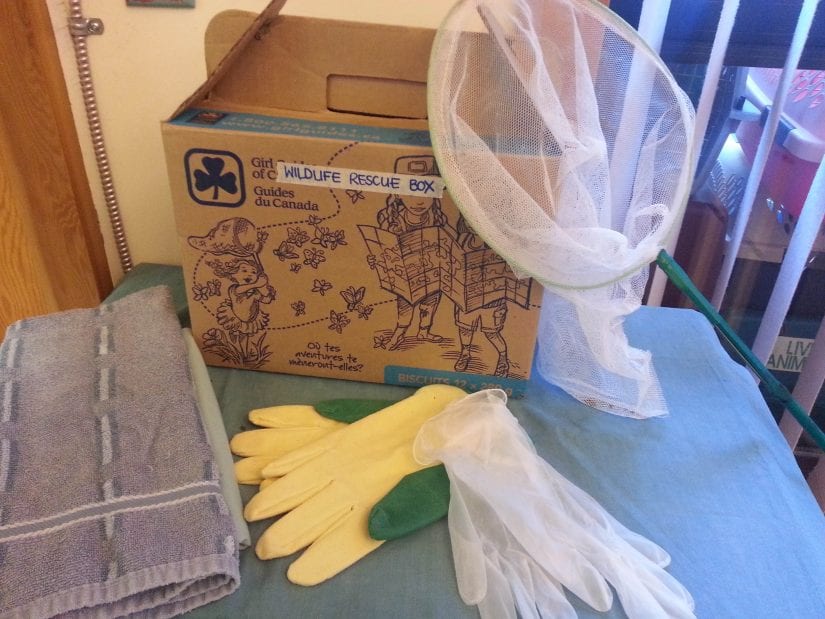 Remember not to pet or cuddle the animal, as this is very frightening for wildlife. They don't understand that you are trying to help them, and they will feel better if they are left alone in a quiet area. Do not give the animal anything to eat or drink – this can cause serious complications and even death for animals that are already in a stressful situation. Adult animals that are closing their eyes or panting are displaying signs of serious stress. Such animals should be taken immediately to a wildlife rehabilitation centre.
Still not sure how to help?
Call the BC SPCA Animal Helpline at 1-855-622-7722 for emergency wildlife help – they can put you in touch with your closest wildlife rehabilitation centre, and let you know the best next steps to help with your wildlife situation.