On March 1, 2019, the BC SPCA hosts its first Canadian Animal Policy Symposium in Victoria, B.C.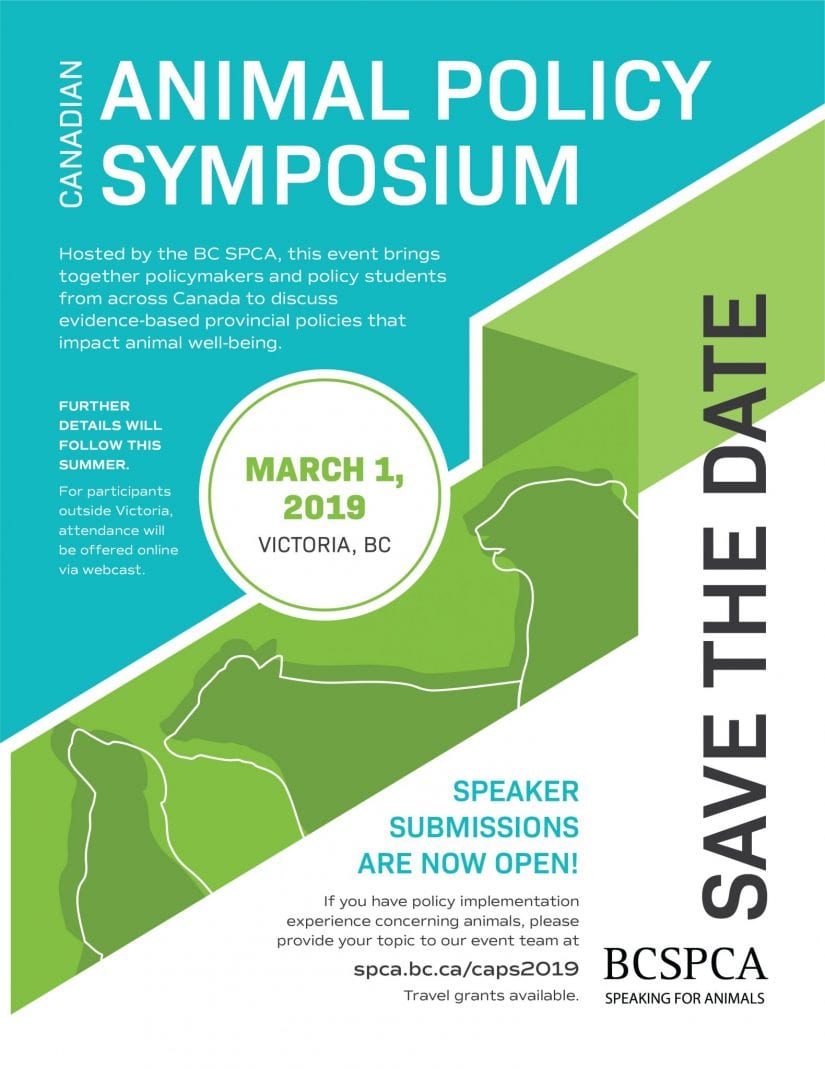 Through in-person attendance or digital attendance via webcast, government policy staff and policy students from across Canada will learn about and discuss:
Best practices for successful policy change when addressing animal-related issues in a Canadian context
How animals are affected by fundamental policy areas including trade, agriculture, health, the economy and the environment
The importance of addressing animal welfare during policy development
We are currently seeking speaker submissions from government staff who work in policy development. If you or one of your colleagues have policy experience designing, implementing, or overseeing legislation that has an impact on animals, including pets, wildlife and farm animals, please provide your information in the form below and submit it by the extended deadline of October 5  to outreach@spca.bc.ca.
Policy Development Speaker Submission form
We are also looking for student submissions for 10-15 minute presentations on topics related to animal policy. These presentations will be welcomed either in-person or online via video conference. We invite current and recent graduates of animal welfare and policy programs to submit presentation proposals on any completed or forthcoming research related to animal policy in the form below. Please send proposals by October 5 to outreach@spca.bc.ca.
Student Speaker Submission form
The BC SPCA thanks all applicants for their submissions. We look forward to your attendance at the symposium.
If you are interested in attending, sign up to receive registration and speaker information once it is available.