Foster a positive relationship with your dog and choose an AnimalKind Accredited dog trainer in your area who uses reward-based humane training methods. AnimalKind Accredited trainers follow a strict set of standards (revised June 2020, changes highlighted) and are audited by the BC SPCA.
---
Vancouver and the Lower Mainland
---
Interested in becoming an AnimalKind trainer?
The BC SPCA is recruiting dog training businesses now.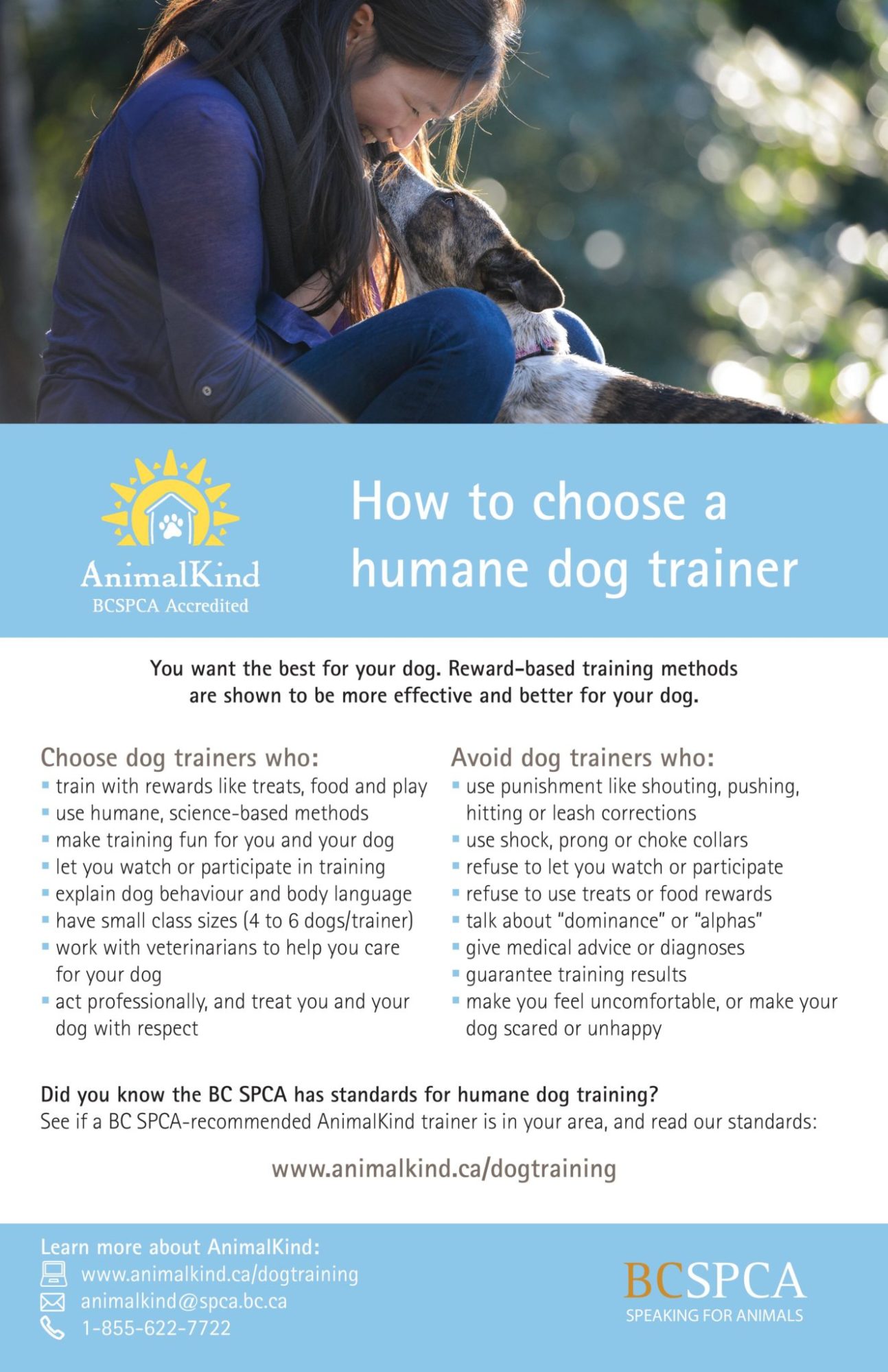 Find out when AnimalKind is available in your area
Tell us about your experience with an AnimalKind company, email animalkind@spca.bc.ca