AnimalKind is the BC SPCA's referral program for humane dog trainers.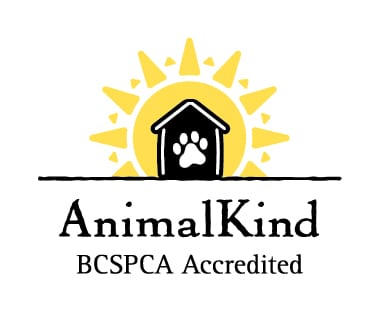 AnimalKind trainers use reward-based, positive reinforcement methods – never punishments like hitting, leash corrections, or shock, prong or choke collars.
Effective training with methods that follow science-based standards.
Peace of mind! Trainers are audited by the BC SPCA – we know they are committed to using only humane and effective training methods, and will never hurt your dog.
Find an AnimalKind accredited trainer near you.
---
Subscribe to AnimalKind
By signing up, you'll get the latest news on dog training standards and developments, plus and updates on new accredited companies.
---
AnimalKind Resources
To develop the dog training standards , we received detailed feedback on the standards from international animal behaviour and dog training experts, held in-person consultations with 36 BC dog trainers, surveyed B.C. dog trainers about current practices, and received public feedback during a four-month comment period.
Read the scientific review of dog training methods that informed the standards, or watch the webinar explaining the science behind our dog training standards.