Have you ever wanted to learn how to grow a wildlife-friendly garden? Or wondered what plants will encourage birds to visit and which are deer-resistant? On June 17, join the BC SPCA's Wild Animal Rehabilitation (ARC) and the Urban Wildlife Stewardship Society (UWSS)  Father's Day Garden Party Tour to learn how to co-exist with nature and have a fabulous garden.

The tour will feature eight inspiring gardens in Oak Bay, and include afternoon tea and a silent auction ballot with incredible prizes at the Windsor Pavilion at 2451 Windsor Road, Victoria. Wild ARC and UWSS representatives will be on site to answer questions and share wildlife information, and a master gardener will also be available to share ideas for your garden.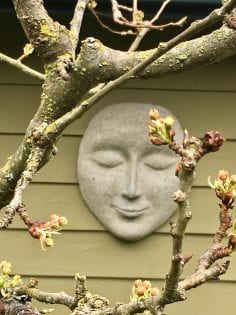 Bring dad, mom, the kids or just yourself to this unique garden tour on  June 17 from 11 a.m. to 5 p.m. An alternative plant sale at the Pavilion will include drought and deer-resistant plants for sale.
Tickets are $25 and available online or at select locations listed at spca.bc.ca/gardentour.