Some things can bring out the worst in people, like traffic gridlock, while others can bring out the best, like animals. No one does that better than our pets, who we can be silly with, play with and cuddle with like we can't with any human – and that's the whole point of a recently launched BC SPCA television ad campaign, which celebrates the unique animal-human bond most animal lovers share with their furry friends.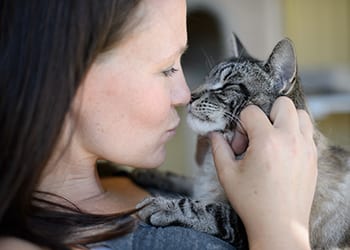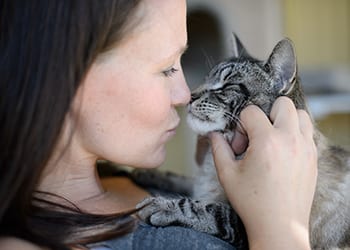 "Our animals don't see our flaws or shortcoming – they love us as we are, unconditionally, which is a pretty amazing gift," says Lorie Chortyk, BC SPCA general manager, community relations. "The campaign highlights the value of animals in our society, and how they truly bring out the best in us."
The three 15-second spots focus on this theme in three ways: Animals bring out the child in us; Animals bring out the lover in us; and Animals bring out the healer in us.
"It's a reciprocal bond – there is a lot of research on how animals positively impact our health and we hear anecdotal stories all the time about how animals have helped people through extremely difficult times in their lives, such as illness, bereavement or social isolation," Chortyk says.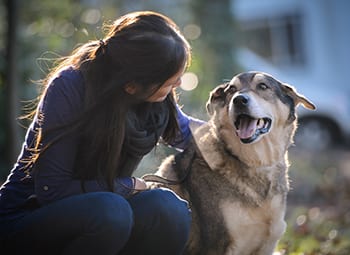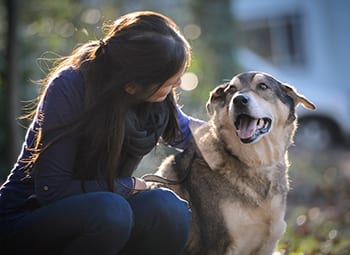 The ads will run through 2016 with a link to the BC SPCA website, so viewers can find more information on how they can celebrate the unique bond we share with animals.
"Our main goal with this campaign is to remind people how much animals enrich our lives, and how important it is to value them and ensure that they are protected and cherished."
The British Columbia Society for the Prevention of Cruelty to Animals is a not-for-profit organization reliant on public donations. Our mission is to protect and enhance the quality of life for domestic, farm and wild animals in B.C.