Catios are the latest trend to keep cats safe and happy. These outdoor enclosures have become increasingly popular in Portland, Seattle, and other communities across North America. Now, the catio trend has reached Vancouver. The first BC SPCA Vancouver Catio Tour will provide an opportunity for the public to see unique catios up close and get inspired to build their own feline paradise.
"We are excited to bring this event to Vancouver and explore the gardens of seven participating homes that have built unique catios for their feline companions. It's going to be a pawsitively fun afternoon that get people thinking about how to improve their cat's experience of the outdoors," says SPCA outreach specialist Marieke van der Velden.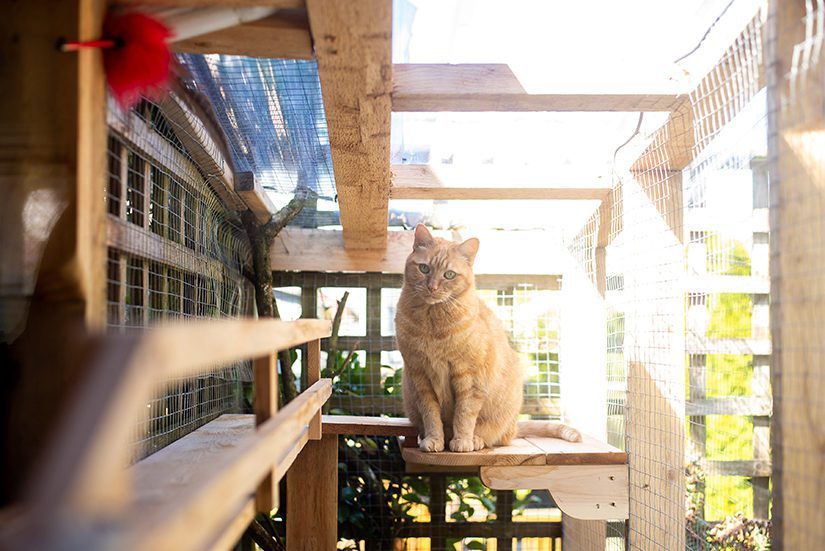 Catios, short for cat patios, can be attached to the home or free-standing and often include perches, ramps and toys to delight cats of all ages. On the tour, participants will see a variety of catios ranging from small to the more grandiose.
"There are many benefits of adding a catio to the home," says van der Velden. "Catios provide valuable enrichment to a resident cat, giving them access to the ever-changing sights, sounds and smells of the outdoors. At the same time, catios protect cats from outdoor hazards and ensure the safety of local wildlife, such as birds."
Catio hosts and volunteers will be available at each catio stop to chat with participants about the features, building process and how the catios have improved the lives of their cats. The stars (aka the cats) themselves may be on hand to demonstrate the catios depending on moods and napping schedules. Tour participants will get a chance to wine great raffle prizes from Catfe, Meowbox and more.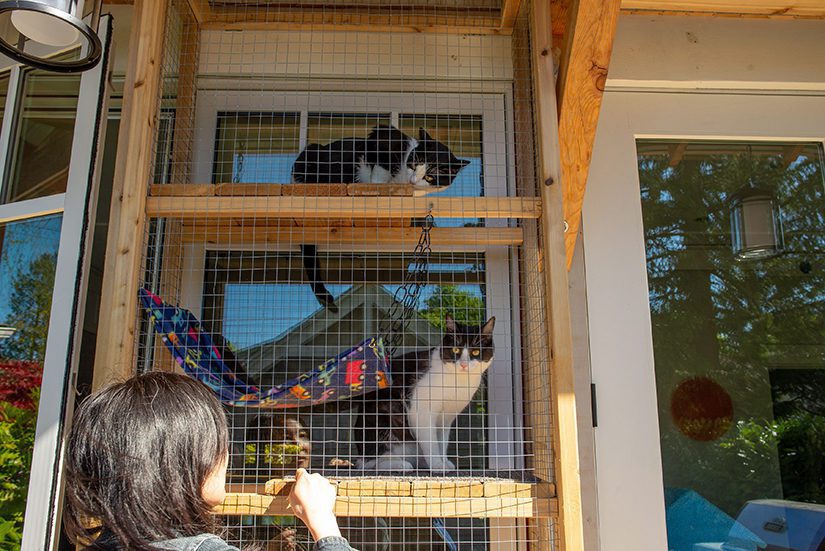 "It is a self-guided tour, so participants go at their own pace and decide where to start and end their tour. Anyone who registers will be sent catio tour guidebook ahead of the tour, with photos, catio information and maps to help plan a route ahead of time," van der Velden explains.
Anyone interested in joining the tour can learn more and register at spca.bc.ca/catio.