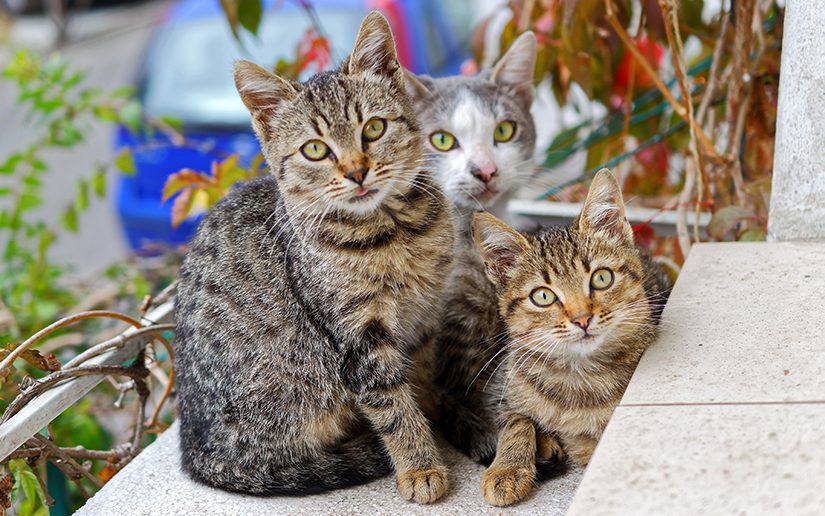 The BC SPCA's Kamloops & District Branch was able to help spay/neuter 440 cats in 2019 thanks to a $50,000 grant from PetSmart Charities® of Canada. The branch was able to offer subsidized spay/neuter surgeries in partnership with local veterinary clinics to cat guardians in the North Shore and Brocklehurst areas.
"The moment the program started, we were inundated with applications and interest from residents," says Hayley Bennett Ortner, community engagement manager, BC SPCA Kamloops & District Branch. "We are grateful to have been able to start addressing the cat overpopulation we are dealing with in Kamloops through this program."
The Kamloops & District Branch has the highest cat intake of any BC SPCA branch in the province and struggles to keep up with the community's large numbers of stray and surrendered cats. Through spay/neuter programming and education initiatives, the branch has already seen a slight decrease in kitten intake for 2019 compared to previous years and hopes to see the number of homeless cats and kittens decrease further in 2020.
"Addressing cat overpopulation in the full area our branch serves will be a multi-year endeavour," says Bennett Ortner. "We are continuing to seek out funding and develop programming to provide opportunities to raise the value of cats and support cat owners who need a helping hand."
The BC SPCA would like to thank Valleyview Veterinary Clinic, The Cat Hospital, Aberdeen Veterinary Hospital, Tranquille Veterinary Hospital and the BC SPCA Kamloops Spay/Neuter Clinic for providing the spay and neuter surgeries at a discounted rate. A huge thank you to PetSmart Charities® of Canada for providing the funding to make this program possible and helping to address the serious issue of cat overpopulation in Kamloops.